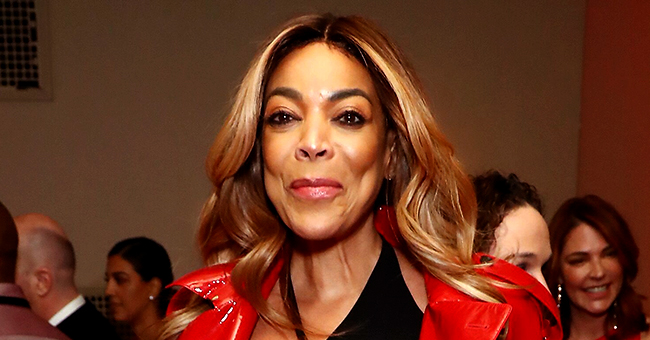 Getty images
Wendy Williams Reveals She Won't Be Joining the Cast of 'Real Housewives of New York' Amid Rumors
On her show, Wendy Williams puts an end to rumors that she will be joining "Real Housewives of New York."
Although she shares she's an avid fan of the Bravo series, Wendy Williams denied rumors that she would be joining the cast of "Real Housewives of New York," as she's way too private to become a reality TV star.
On her show's "Hot Topics" segment, she decided to debunk a rumor, this time about herself:
"No, I will not be a member of 'The Real Housewives of New York,' Excuse me! I have a purple chair of my own. I like the 'Housewives' ... but if you have a talk show that is your own ..."
Setting Boundaries
Unfortunately for the show's fans, they won't be seeing Wendy on it - ever. There are some boundaries that she'd rather keep to herself, such as:
"First of all, you're not coming to my apartment. You're not checking out who I date. There would be so many no, no, noes that you would be bored with me."
Last but not least, she says she wouldn't be one to start a fight with the housewives like they always do, because she loves them all.
"I like them all. I'll go to Bethenny's, I'll go to Tinsley's, I'll go to Luann's. You wouldn't like me on 'Housewives,' first of all," she shared.
A Shoutout to Andy
She ended her statement by calling out her friend, Bravo's Andy Cohen, saying it's not happening.
"Andy, it's not happening. ... World, Wendy is not a housewife. As a matter of fact, she's not even a wife ... yet! But I'd rather be a wife than a girlfriend, so, to be continued!"
As for her getting married in the future, it seems thanks to her revelation; it's in her cards.
Her Separation with Kevin Hunter
Wendy Williams has made it clear that she and her husband Kevin Hunter have separated after decades of being together. However, after openly posting a photo on Instagram of a man's hand eating caviar, people now know she's been dating again.
While people thought it was Kevin Hunter, it seems from the way Wendy's been speaking about dates; it isn't him.
As for who she's dating, it's up to Williams herself to open up about it, as she's made it clear it's one of the things she'd rather keep as a secret.
Please fill in your e-mail so we can share with you our top stories!