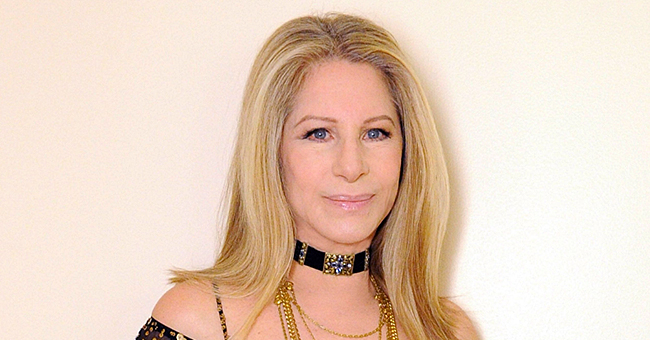 Getty images
Barbra Streisand Poses with the Clintons after Her Performance in New York
Barbra Streisand posed with the Clintons after they attended her concert in New York, and she used the opportunity to throw jabs at President Donald Trump.
Thirteen years after her last concert, Barbra Streisand returned to Madison Square Garden in New York for a show that had the high and mighty in politics and music present.
The Clintons' — Bill and Hillary — were in attendance, and the singer took a photo with them, which she put up on her Instagram.
In it, Streisand looked divine in a milk-colored outfit with knitted elements.
The former President and his wife were dressed in shades of black, and in the accompanying caption, Barbra called them a "Brilliant Couple."
The singer wrote that she was honored they graced her concert, and went on to praise the ex-POTUS.
The award-winning performer noted that Bill was the only President in the last fifty years who left the United States with a surplus budget after his tenure.
She equally made known her displeasure at the Republicans for lifting the ban that the US's former first man placed on assault weapons.
Barbra has always been an outspoken Democrat, and she turned her concert into a mini anti-Trump rally, despite having Republicans in the audience.
The singer alleged that the President was intentionally stopping New York from releasing tax returns, and she looked to US Rep. Jerry Nadler to confirm the assertion.
The music legend didn't stop there; she performed a remixed cover of the song, "Send in the Clowns." It featured lines that intimated that President Trump is unfit to rule, and ended with the words, "Who is this clown?"
The song also referred to the POTUS as fraudulent, and at the end of the performance, the singer displayed a photo of the White House with a circus tent on top.
Also, the billionaire President's photo was altered to look like a person dressed in a clown costume, and it had the words, "Clown of the Year."
Barbara explained that although the song had a comical tone, what's happening in the United States is not funny.
She took a quote from Oscar Wilde, and used it to describe the President whom she referred to as, "This person." The quote reads:
"He's a man that knows the price of everything and the value of nothing."
Aside from the political path Barbra took along the way, the concert had a lot of great moments, and Mariah Carey who was also in attendance gave the singer a standing ovation.
Please fill in your e-mail so we can share with you our top stories!