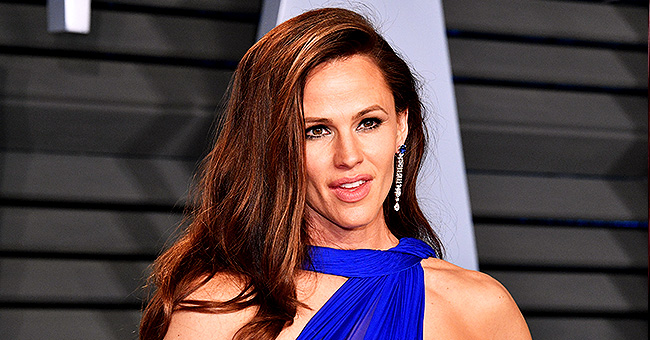 GettyImages
Jennifer Garner, 47, Reveals She No Longer Gets Offers of 'Hot Girl' Roles in Movies
Jennifer Garner may not be getting "hot girl" roles in Hollywood anymore, but there's an upside to her advanced age in the industry.
Garner first made the InStyle magazine cover back in 2004, she noted at the start of an essay penned for the magazine this week. It was 11 years into her professional career in the film industry.
Now 47, Garner recalled how she genuinely thought she had "been through some things" at the time. Now, she's keenly aware of the bigger picture and realizes that she "hadn't been through anything bad yet."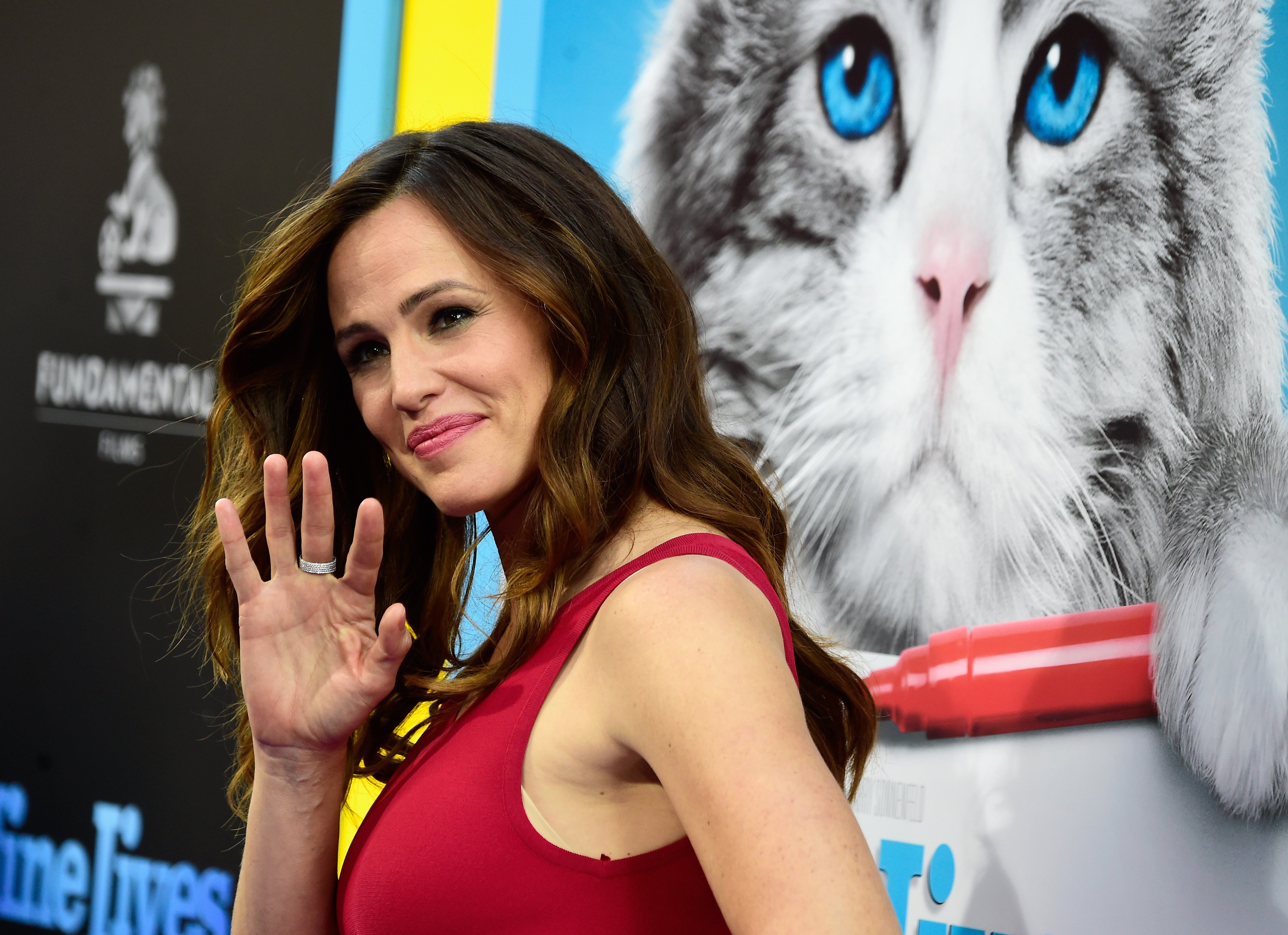 Jennifer Garner attends the premiere of EuropaCorp's "Nine Lives" on August 1, 2016 | Photo: Getty Images
She certainly hasn't been through anything that's aged her. Wearing a brown tank top and matching brown pants, the star looked healthy and ageless for the magazine cover.
The mother of three is grateful that her "life is so intact," considering the direction that so many others have taken in the industry. For Garner, she's "less stressed" than before despite being in lesser demand.
When she was younger, Garner was described as being one of the "hot girls." It was a time when her choices defined her, from going on "hiatus" to getting pregnant and giving birth.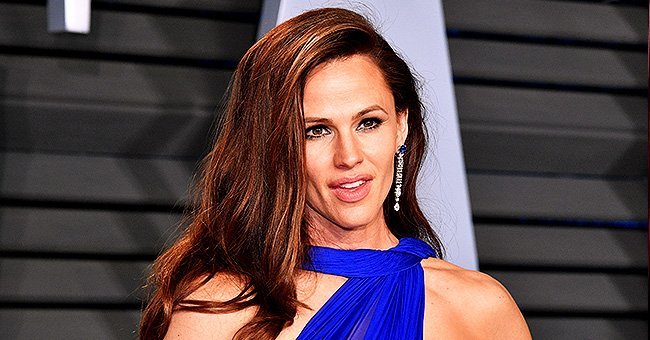 Jennifer Garner attends the Vanity Fair Oscar Party in 2018 | Photo: Getty Images
Nowadays, Garner still has choices to make. "I don't have the offers coming at me that I had during that first cover," she said. "But I know that what does come my way is because someone really wants to see me take a shot at a role.
In as much as Garner's life has changed though, she claimed she's always known herself. She explained that in the past, she starred in lesser-known movies like "Butter," "Catch and Release," "The Kingdom," and "The Odd Life of Timothy Green."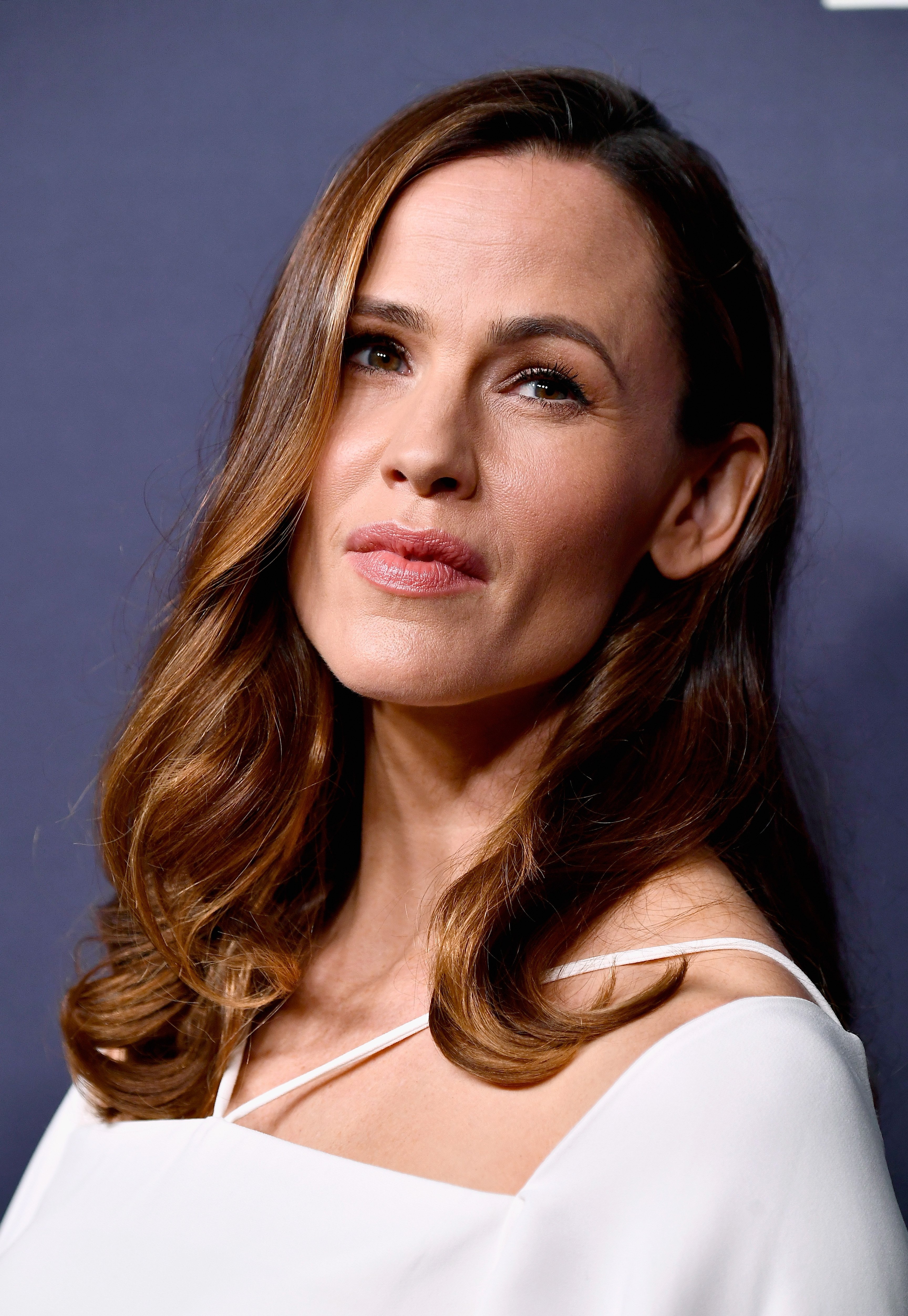 Jennifer Garner attends the 2017 Baby2Baby Gala in Los Angeles | Photo: Getty Images
Those "quirky" films, as Garner put it, allowed her to learn to "accept the world from a different angle." Garner's offbeat interests have also expanded into more humanitarian causes.
The actress talked about her work with Save the Children which began in 2008. Garner has three children of her own: Violet,13, Samuel, seven, and Seraphina, 10, whom she also looks out for, especially in terms of publicity.
The "Alias" alum made strong efforts to keep her kids away from the spotlight even as she was constantly followed by paparazzi when she went out. Now, she just makes sure to keep their pictures off social media.
She's also mindful about the friends she has, in particular, those she can speak to about current women issues such as the #MeToo movement and Time's Up.
Luckily, these groups have allowed women to come together and share their struggles. Garner called it "the hugest gift." Still, she has a long way to go when it comes to learning new things.
She concluded: "[In 2005], I knew nothing, and I still know nothing. But now I know that I know nothing. And I'm comfortable with that." The 25th-anniversary edition of InStyle will be available on August 16.
Garner is definitely learning a lot from her three children, whom she shares with actor Ben Affleck, The two were together for 13 years before they finalized their divorce in October 2018.
Though things have ended between them, the kids are lucky enough to have parents who refused to let their bad blood interfere with their parenting.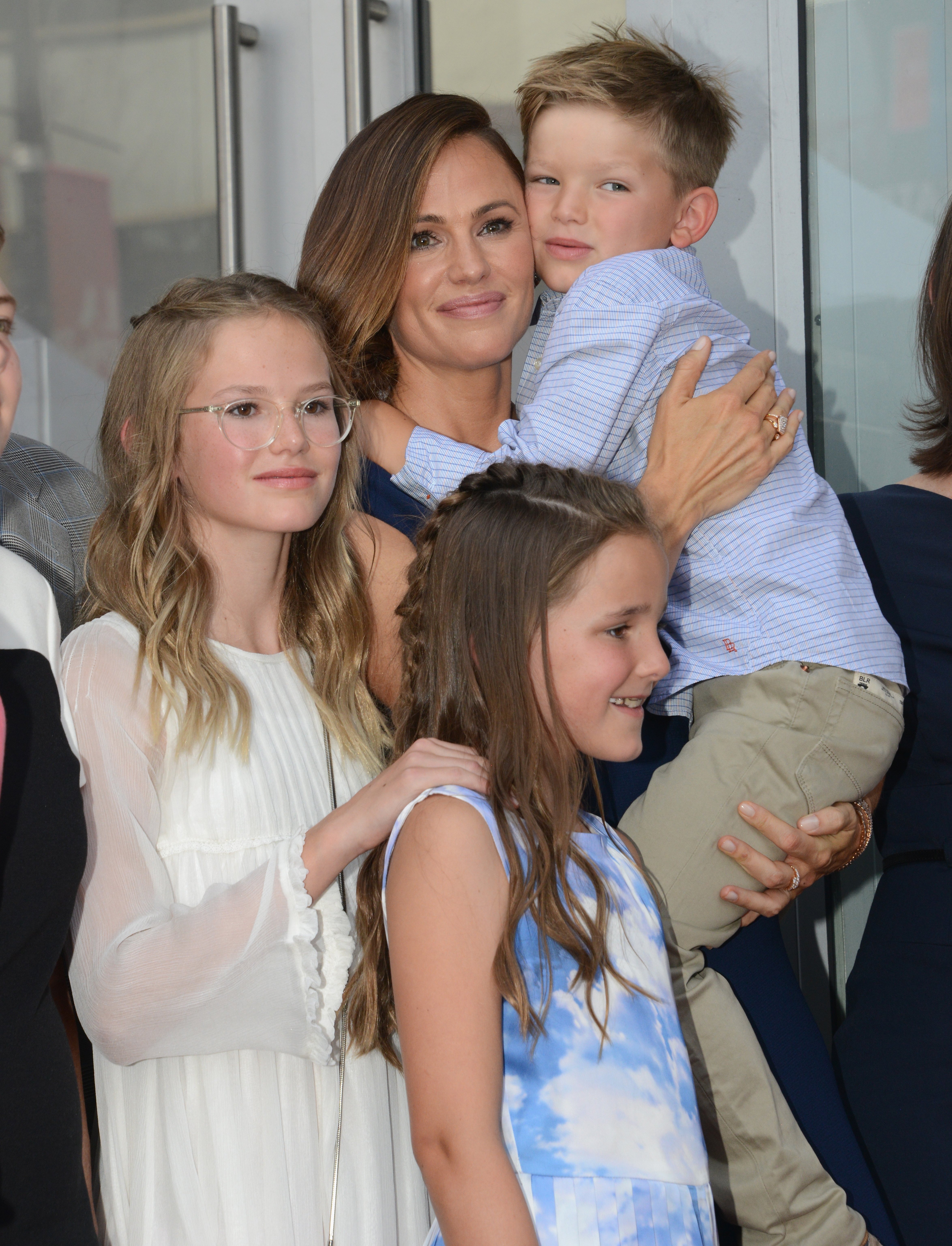 Jennifer Garner and her three kids at the Walk of Fame in Los Angeles, California | Photo: Getty Images
Not only that, but they still show a lot of respect for each other. The "13 Going on 30" actress once reportedly said that Affleck is and will always be the "love of her life."
The two met on the set of "Pearl Harbor" in 2000, but their feelings only grew when they co-starred on 2003's "Daredevil."
Their love story began in 2004 when they were both single and could be together. Alas, as the saying goes, all good things come to an end.
Please fill in your e-mail so we can share with you our top stories!