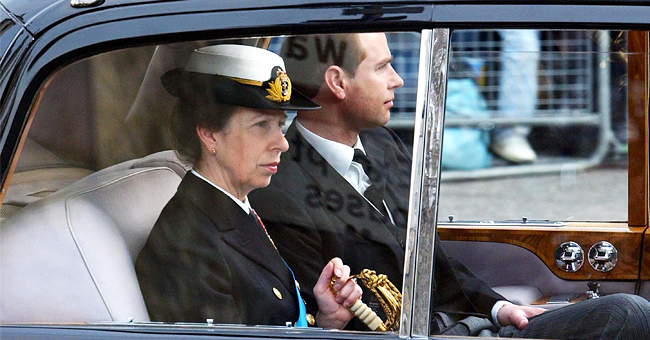 Getty Images.
Story of Queen Elizabeth's Only Daughter Princess Anne's Fortitude

Princess Anne once described herself as "not everyone's idea of a "fairytale princess." Even so, she remained an enigmatic and modernizing member of the Royal Family with a classical sense of regality.
As the only daughter of Prince Philip, Duke of Edinburgh and Queen Elizabeth II, Princess Anne often appeared aloof and distant during public appearances.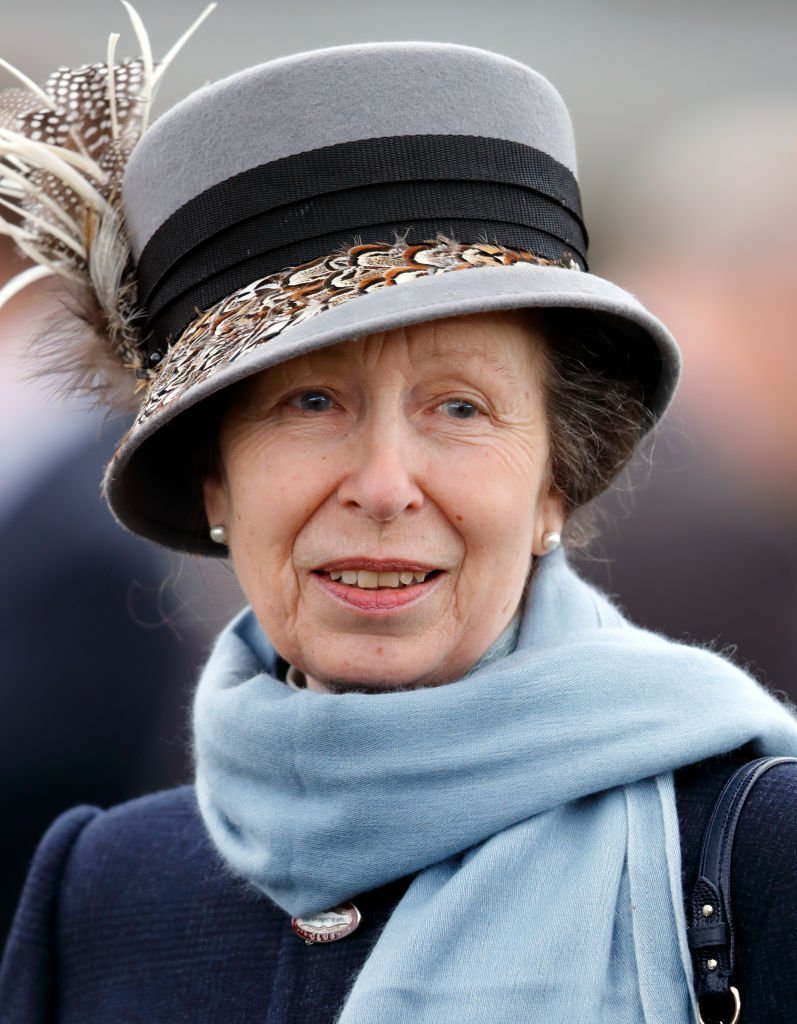 Princess Anne, Princess Royal attends day 1 'Champion Day' of the Cheltenham Festival at Cheltenham Racecourse on March 13, 2018, in Cheltenham, England. | Source: Getty Images.
In line with royal traditions, one rarely saw Princess Anne's hands beneath her gloves. While her Victorian hairdo became a stock standard later referred to as looking "like a cottage loaf."
Lacking in the traditional sense of beauty, Princess Anne's size ten horsewoman's figure stayed the same since the age of twenty. She felt no need to compete "with other women in the glamour stakes" and focused on her royal duties instead.
Some of her patronages include The Accessible Oceans Foundation, Acid Survivors Trust International, president to the Animal Health Trust, and the British Equine Veterinary Association.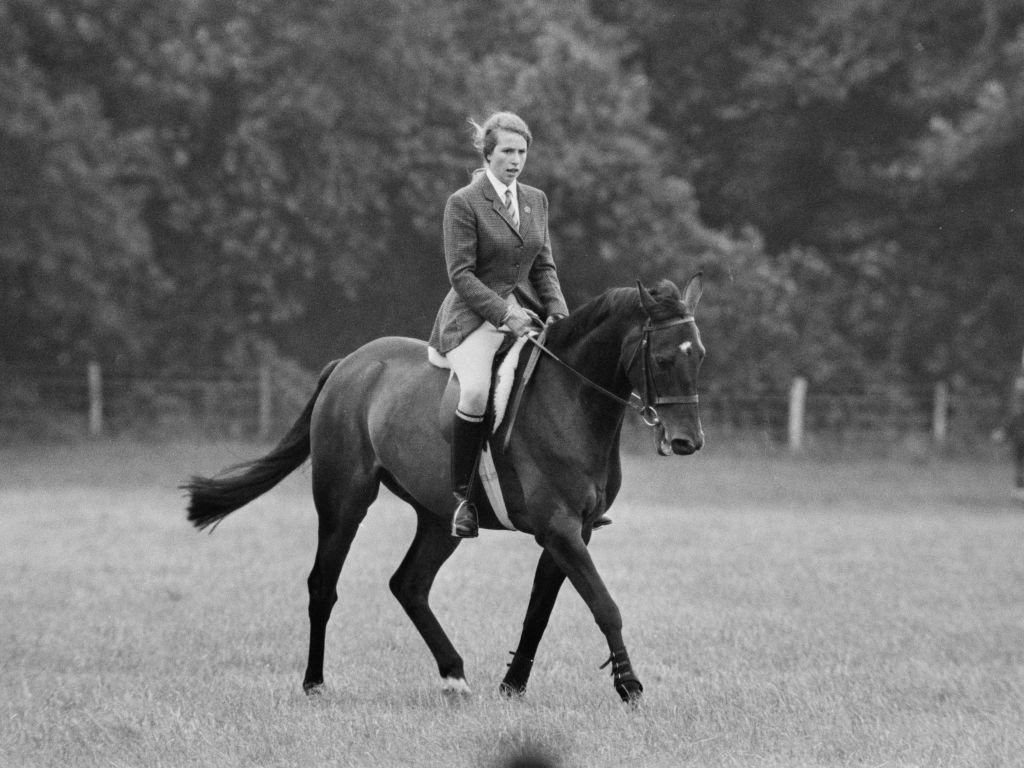 Princess Anne on horse Purple Star at Eridge Horse Trials, Kent, 3rd August 1968. | Source: Getty Images.
A source close to Princess Anne recalled a time during her tour of the Soviet Union in the 1990s when she put her feminine wiles to good use at a talk to students at Moscow University.
"Anne had arrived at the airport with the usual severe, swept-up hairstyle. But when she walked into the lecture hall she was like a movie star, her soft and voluminous hair falling and swaying about her shoulders in a way the public has probably never seen," the source recalled. "The students loved her. One 20-year- the old female student said to me: 'You know, I don't think it would be too bad if we had a royal family. I can see why it is good for your country.'"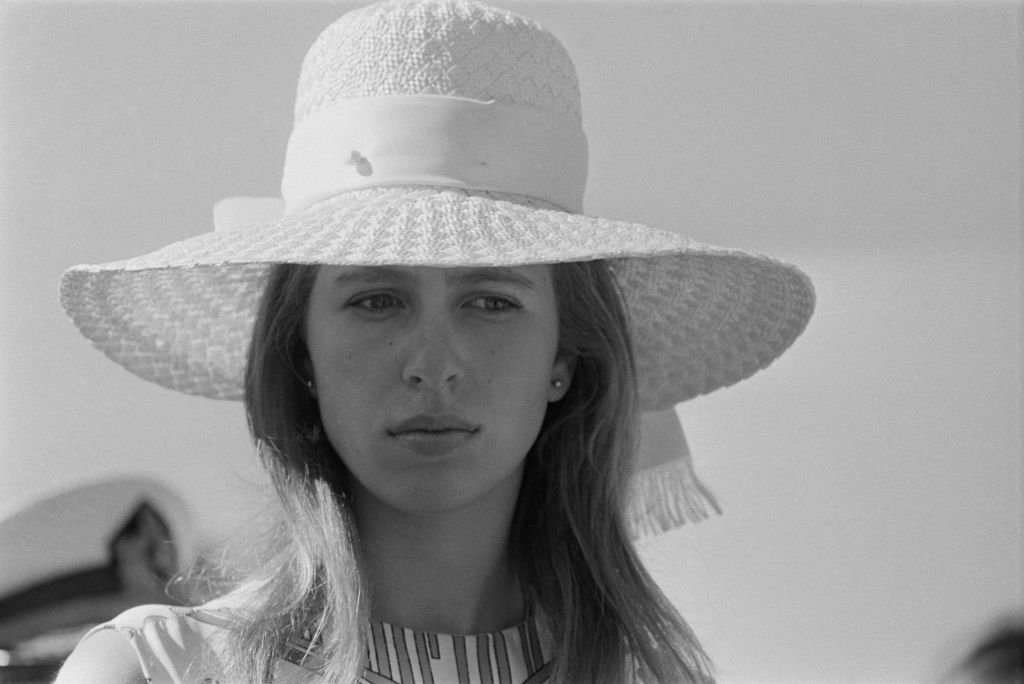 Princess Anne at Ephesus during a visit to Turkey with her parents, October 1971. | Source: Getty Images.
A shared love for all things equestrian led to Princess Anne meeting her first husband, Mark Phillips. In 1971 Princess Anne got voted BBC's Sports Personality of the Year while Mark earned a gold medal at the Munich Olympic Games the following year.
On May 29, 1973, Princess Anne announced the news of their engagement with a beautiful Garrard Jewellers diamond and sapphire ring. A short six months later the Princess and her lieutenant fiance got married on November 14, 1973.
Mark and Princess Anne's nuptials in Westminster Abbey took place while an estimated 500 million people watched the ceremony around the world. The union became the second royal wedding in 200 years to that of a non-royal after King George VI's marriage to Elizabeth Bowes Lyon in 1923.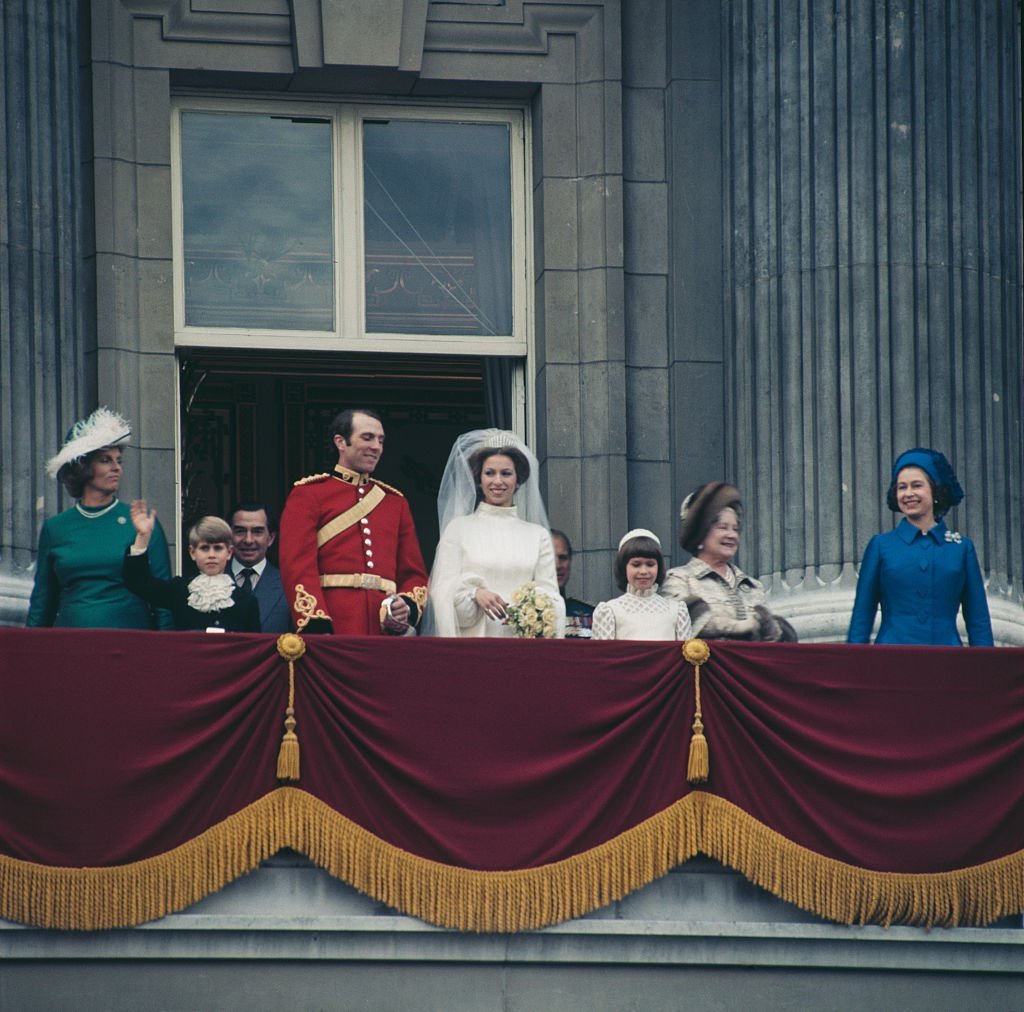 Anne, the Princess Royal and Mark Phillips pose on the balcony of Buckingham Palace in London, UK, after their wedding, 14th November 1973. | Source: Getty Images.
Following royal tradition, the Queen offered Mark an earldom on his wedding day. When he declined, their children became the sovereign's first grandchildren with no title.
A few months after Mark and Princess Anne got married, a mentally unstable 26-year-old man, Ian Ball ambushed their vehicle at the Mall in London one night in March 1974.
According to information released by the National Archives, Ian asked that Princess Anne "come with me for a day or two" because he wanted $2.4 million. The attack infuriated the princess who told Ian that it wasn't "bloody likely, and I haven't got £2m."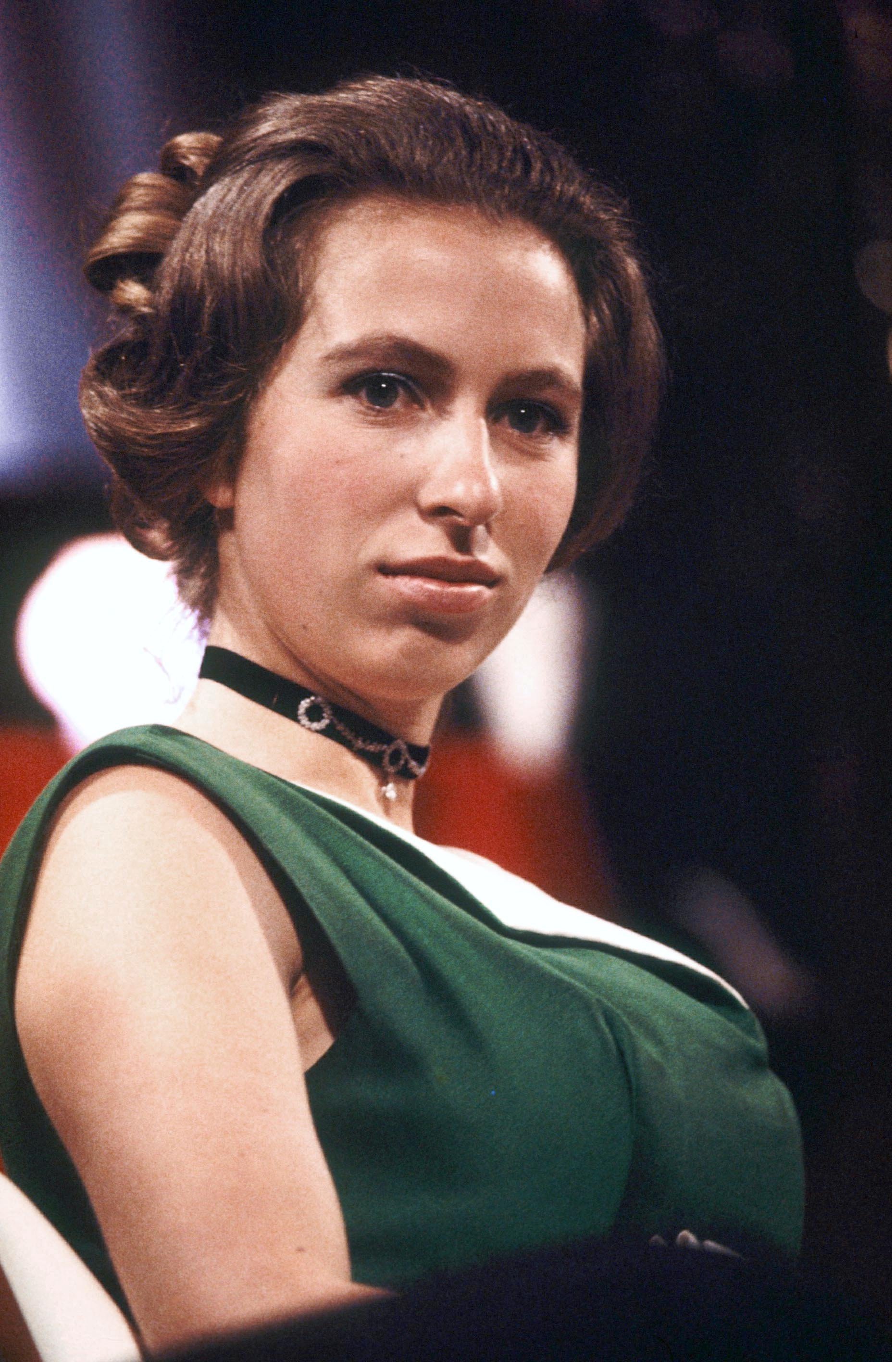 Princess Anne attends the Society of Film and Television Awards, which later became BAFTA on March 04, 1971, in London, England. | Source: Getty Images.
"I nearly lost my temper with him, but I knew that if I did, I should hit him and he would shoot me," Princess Anne reportedly said.
After shooting two police officers, a journalist and Princess Anne's driver, police apprehended Ian. He later pleaded guilty to charges of attempted kidnapping and murder after which Ian got imprisoned indefinitely at Rampton hospital under the Mental Health Act.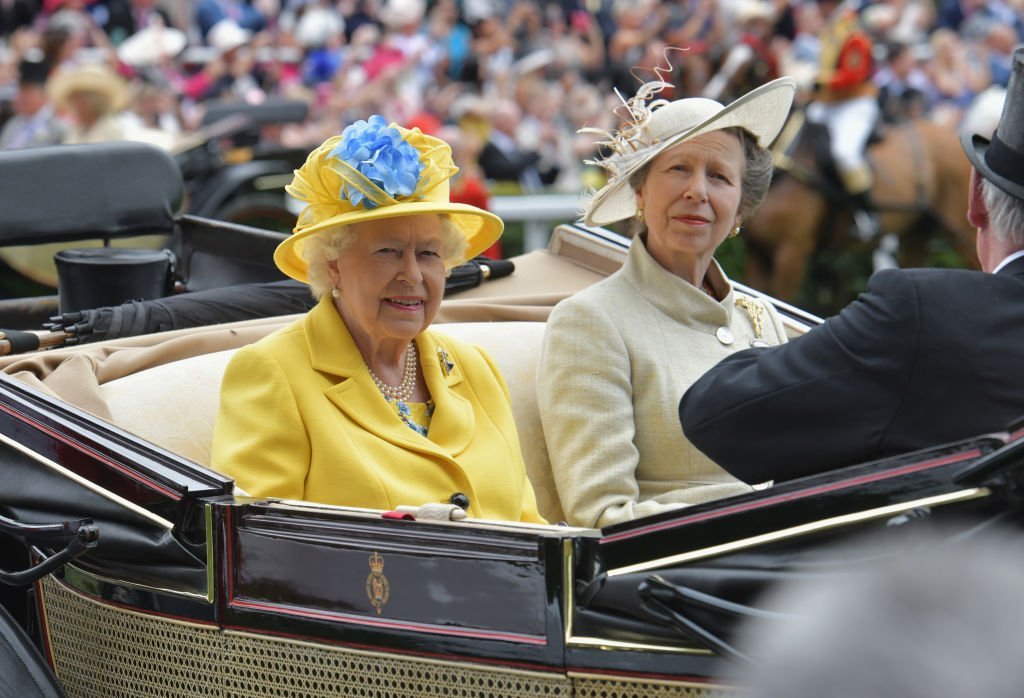 Queen Elizabeth II and Princess Anne, Princess Royal arrive on day 1 of Royal Ascot at Ascot Racecourse on June 19, 2018, in Ascot, England. | Source: Getty Images.
The next significant change in Princess Anne's life came when she gave birth to their first child, a son named Peter Mark Andrew Phillips at St. Mary's Hospital in Paddington on November 15, 1977. Less than four years later the couple welcomed their daughter, Zara Anne Elizabeth Phillips to the world on May 15, 1981.
Controversy followed when Princess Anne decided that their children be raised outside the royal world as she felt opposed to royals being "public property."
After nineteen years of marriage, Mark and Princess Anne dissolved their union on April 23, 1992. Said to have been unhappy for some time before her divorce, Princess Anne became involved with a Royal Navy Commander, Timothy Laurence, whom she married on December 12, 1992.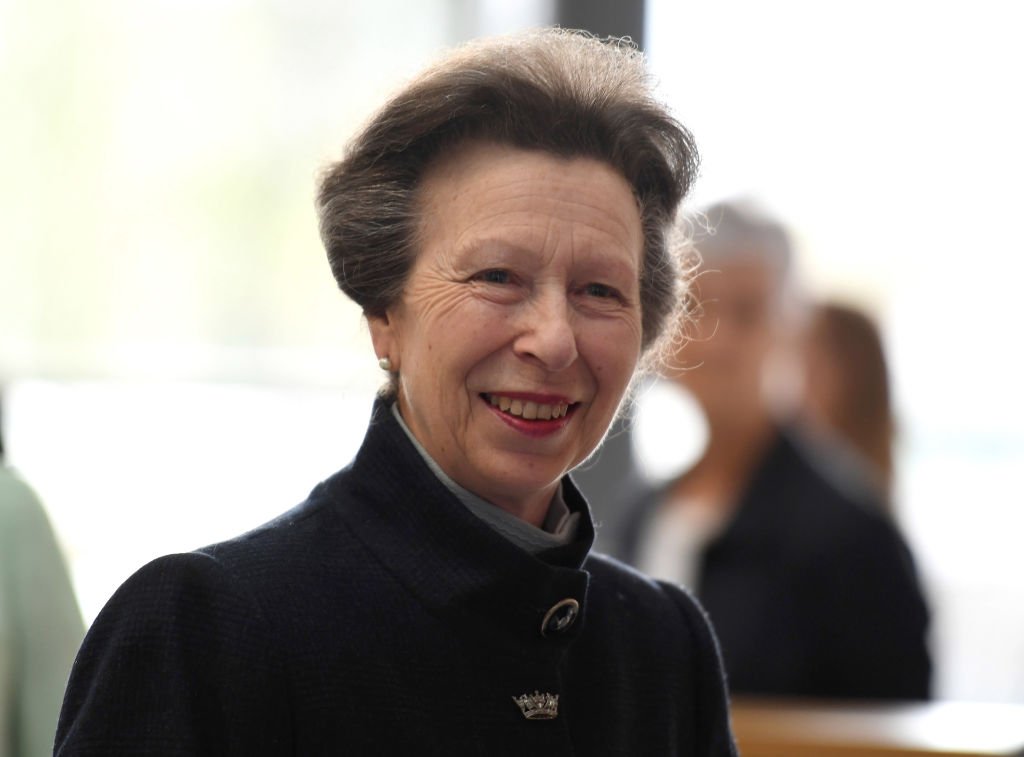 Princess Anne, Princess Royal officially opens the UK Hydrographic Office headquarters on April 25, 2019, in Taunton, England. | Source: Getty Images.
Almost twelve years later, thoughts turned to days gone by when Brian McConnell, the journalist who got shot during Princess Anne's kidnapping attempt passed away at the age of 75 in June 2004.
Not just an innocent bystander, Brian's actions on that day earned him the Queen's Gallantry Medal. Working for the Daily Mirror at the time, Brian rode in the taxi directly in front of the royal limousine when the attack happened.
Ian swerved out of traffic and into the royal limousine which forced it off the road. When the driver of Brian's taxi heard the crash, he stopped, and Brain jumped out and ran to check what's going on.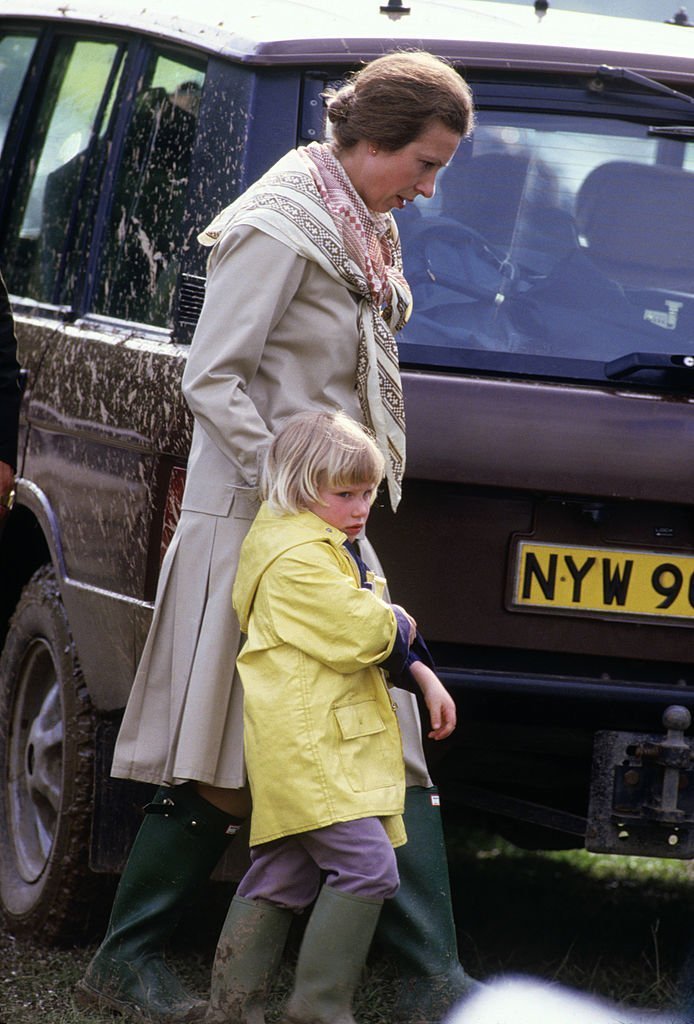 Princess Anne with her daughter Zara Phillips at the Windsor Horse Trials on May 29, 1988, in Windsor Great Park, Windsor, Berkshire, England. | Source: Getty Images.
When Brian got to the limousine, he found Ian threatening to shoot Princess Anne's bodyguard. Using himself as a shield, he stepped in between Ian and the bodyguard with the words, "Don't be silly, old boy, put the gun down." Brian's efforts landed him a bullet in the chest while Ian opened fire on the chauffeur and two police officers.
As the Royal Patron for Shaping the World appeal launched in 2013, Princess Anne showed her eternal sense of style during a visit in September 2018.
Long regarded for her elegance and grace, Princess Anne often started fashion trends that consisted of fashion accessories, including oversized sunglasses and trench coats.
Please fill in your e-mail so we can share with you our top stories!