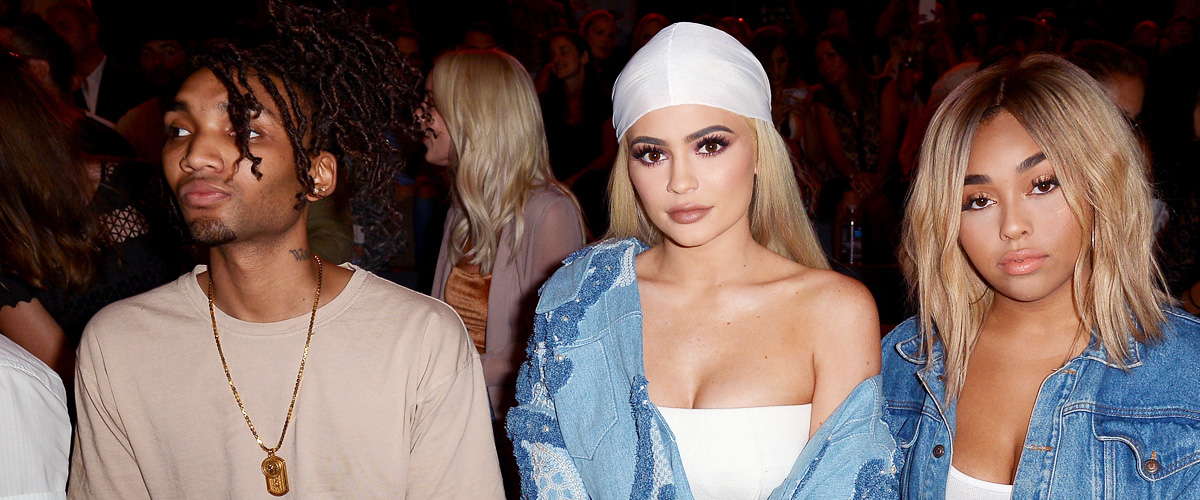 Getty Images
Kylie Jenner and Jordyn Woods' Friendship Story
Kylie Jenner and Jordyn Woods' over the years became so close, they could be referred to as sisters. However, that bond was shattered following the cheating scandal involving Kylie Jenner's sister, Khloe Kardashian's ex-boyfriend, Tristan and Jordyn.
Their friendship has made the headlines over the years; from a first meeting at a friend's hangout to their eventual separation after a cheating scandal.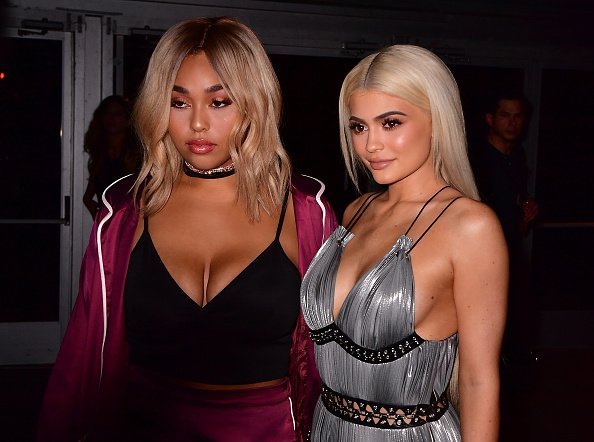 Jordyn Woods and Kylie Jenner attend the Alexander Wang show during New York Fashion Week in 2016 | Photo: Getty Images
The breakup of the world's favorite BFFs hit the universe like a storm, leaving many wondering if their relationship was strong enough to hold fast.
The pair met through a mutual friend, Jaden Smith in 2012. While Kylie and Jaden went to middle school together, Jordyn grew up as a family friend of the Smiths.
The 21-year-old Jenner and her middle school friend invited Jordyn to one of their hangouts, and the two girls hit it off from there.
After their friendship kicked off in 2012, they soon became inseparable, and finally, best friends. The first official intro of the relationship between the world's youngest billionaire and her bestie came a year later, on a Christmas day, after Jordyn posted a pic on Instagram featuring both of them dressed in similar black outfits.
The post went viral, leading to inquiries into the then teenage Kardashian's friendship with the mystery teenager, Jordyn.
Confirmation of their friendship was made, however, when Kylie attended Kanye and Kim Kardashian's wedding in 2014, bringing her model friend, as her plus one.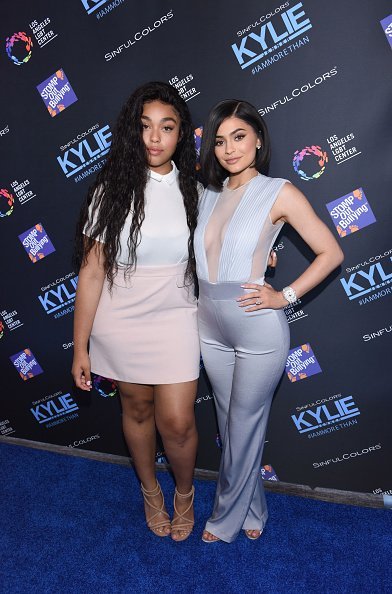 Jordyn Woods and Kylie Jenner attend SinfulColors on July 14, 2016 in Los Angeles, California | Photo: Getty Images
21-year-old Woods proved to be a supportive friend to her Kardashian bestie over the years. She attended the launch of the Kylie lip kit brand in 2015, even before anyone knew that the brand would soon emerge a top brand that will make the Kardashian sister into a billionaire.
In August 2016, the beauty mogul launched her new brand of lipstick, this time, her bestie did not only attend the launch but was also a huge part of its successful sale, as she stood in as one of the models for the lipstick collection.
The 21-year-old billionaire returned the favor days later by attending the launch of Jordy n's fashion line, which she made in collaboration with Boohoo, an online fashion store.
SOME OF THEIR CHERISHED MOMENTS
Following the debut of the billionaire's reality show, "Life of Kylie," in 2017, the model became a popular screen figure, with her appearances on the show, being the reality star's best friend, and hence, a part of Kylie's life.
They made their friendship vows in 2017, to always inspire, love, and encourage each other. And they even got matching tattoos!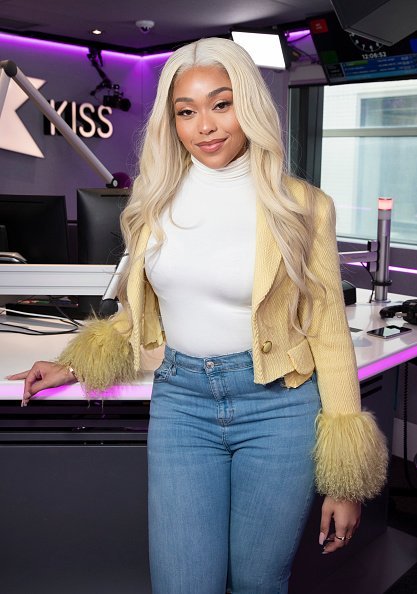 Jordyn Woods at Kiss FM Studio on March 27, 2019 in London, England | Photo: Getty Images
Jordyn was on hand to be her bestie's confidant and support pillar when she first got pregnant in 2018. The two hid the pregnancy together until Kylie was confident enough to reveal the news to the world.
THEIR BEAUTY COLLABORATION
The duo did a collaboration in 2018, with the release of the KYLIE X JORDYN collection for kylie cosmetics.
After years of support, living together, lauding each other on social media, and spending countless vacations together, the BFFs finally hit a rough patch after Jordyn allegedly betrayed her best friend by making out with Tristan Thompson at a house party.
The basketball star, Tristan, was Khloé Kardashian, Kylie's sister's boyfriend, and baby daddy at the time.
Although news of an imminent reconciliation of the two has flooded online platforms, there is no certainty that either of the girls is willing to settle their differences. Neither are the Kardashians prepared to let go.
Please fill in your e-mail so we can share with you our top stories!