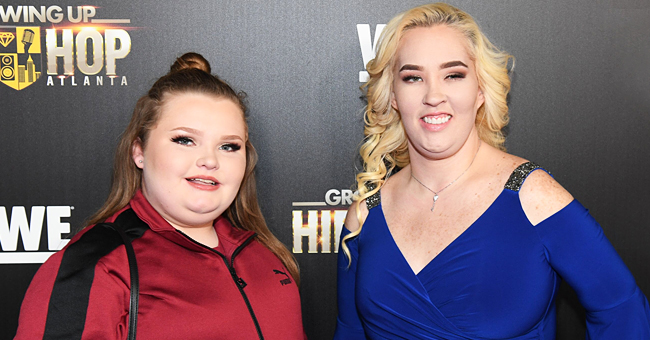 Getty Images
Honey Boo Boo Gets Scolded by Big Sister Pumpkin after Mimicking Mama June Doing Drugs
While Mama June battles drug addiction, her daughter, Honey Boo Boo, recently went live on Facebook and pretended to snort cocaine while her sister scolded her.
On Thursday evening, Honey Boo Boo went live on Facebook to answer questions from fans, but suddenly switched moods and yelled at her sister. After, she mocked snorting a line of cocaine from the table, which caused her older sister, Pumpkin, to get furious.
"Alana quit [expletive] doing… don't even [expletive] mimic that on [expletive] live!!!" she yelled.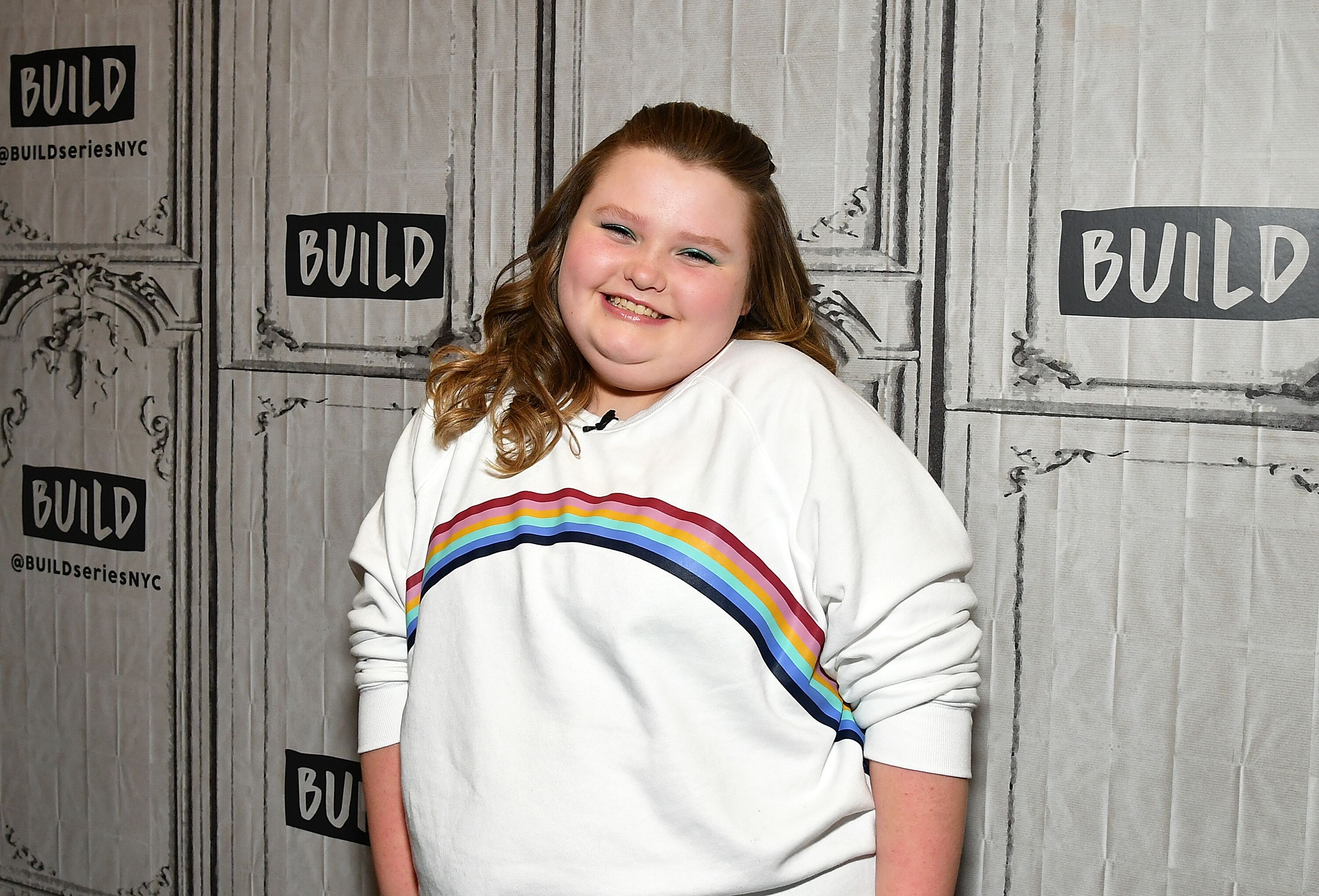 Alana "Honey Boo Boo" Thompson at the Build Brunch. | Source: Getty Images
Honey Boo Boo's mockery is quite alarming after her intervention with her mom ended up with a breakdown. Their show's season finale featured the mother and daughter talking to each other after Honey Boo Boo refused to live with her mom.
"Mama, I would love to come home and stay with you -- tell you about my day, but I can't do that because I'm scared," Honey Boo Boo said on during the intervention. "I'm not even going to lie to you. I'm scared to stay at your house."
The 13-year-old has been under her sister's wing since their mother's boyfriend, Geno Doak, moved in and got caught with the authorities for possession of illegal substances and drug paraphernalia at an Alabama gas station.
Doak has done no positive influence on June's life, making her family hate him even more. TMZ reported that June's family believes he is full of manipulative tactics that keep her locked up in a "mental prison."
Additionally, Doak fabricated stories, putting June's children in a bad light towards her.
The reality star's family is almost sure that money is Doak's motive, and that alone. Earnings and savings from past shows garnered June financially capable, while Doak remains incompetent.
He made headlines a few months back after crashing his car against June's garage door and coming out the door looking intoxicated. Despite the troubles he brought upon her, she reportedly still declines to leave him.
Please fill in your e-mail so we can share with you our top stories!