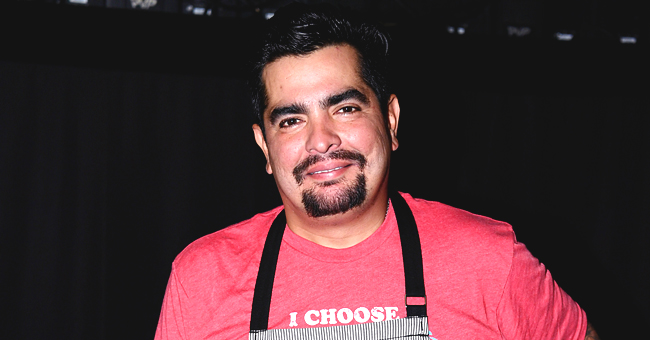 Getty images
Meet 'MasterChef' Judge Aarón Sanchez's Son Yuma Who Is a Carbon Copy of His Dad
"MasterChef" judge, Aarón Sanchez has a young son who looks just like him, but whether or not he'll follow in the famous chef's footsteps remains unknown.
The world knows Aarón Sanchez as a talented Latino chef, who has catered to the high and mighty in the society, and serves as a judge on "MasterChef Junior." But his title goes beyond that.
Sanchez is a proud father, and his son, Yuma, with Ife Mora, is his carbon copy. The resemblance between the two is so striking that his social media followers do not fail to comment on it.
In one of his Facebook posts, Sanchez and Yuma posed playfully for the camera, wearing huge smiles, and one commenter, wrote, "Definitely, your son."
Aside from the resemblance between the two, the "MasterChef" judge and the 8-year-old boy share a close bond. Whenever the food judge is away from home, he does not fail to share posts that let his son know that he misses him.
However, despite his son being his carbon copy, Sanchez revealed in an interview with Parade that it's unlikely Yuma would follow him into the culinary world.
The TV personality who judges children between 8 to 12 in cooking competitions, said his little boy does not love to cook, but since he's still young, the final verdict on his son becoming a chef is still out.
Yuma might not be leaning towards the food world, but his father knew by the time he was 13 that he wanted to dedicate his life to feeding people. His mother is the famous Mexican New York-based chef, Zarela Martinez.
To pursue his dream, Sanchez started working with Chef Paul Prudhomme at 16, until he left to attend Johnson and Wales University's culinary school.
In his 20s, the "Chef vs. City" host, worked at Douglas Rodriguez's Nuevo Latina restaurant, "Patria" and by 2001, he opened his own, "Padar" in New York City.
The "Best Thing I Ever Ate" host now owns the "Johnny Sanchez" restaurant in New Orleans where he resides and has written two cookbooks.
The talented food master equally gives back to the Latina community with a scholarship to young people who want to go to culinary school.
Sanchez is determined to protect the Latin cuisine, and while at it, he hopes to be the best father possible to Yuma.
Please fill in your e-mail so we can share with you our top stories!