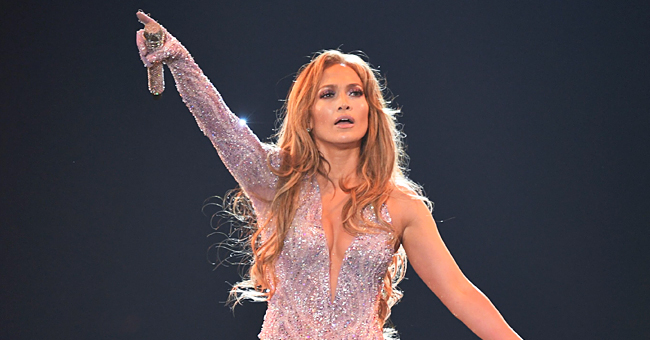 Getty images
Alex Rodriguez Gets Candid about Missing Jennifer Lopez during Her World Tour
Alex Rodriguez is still smitten with his fiancée Jennifer Lopez. He admitted his misses her unashamedly during an unrelated segment on Fox News.
Rodriguez, 44, is the lucky fiancé of singer, dancer, and actress Jennifer Lopez. Even at work, he couldn't help but smile genuinely as he doted on his future wife.
Lopez, 50, has been performing for her "It's My Party" tour this summer and, though her kids and Rodriguez have been with her most of the way, the blended family split up for a while recently.
Rodriguez spoke about the tour on Thursday during an episode of "Mornings with Maria" on Fox. "She had about 50K people in Israel. Then she went to Turkey, Egypt, two shows in Russia, one in Spain, and then she's coming back home," he revealed.
The sports commentator then admitted, "We miss her." He continued: "We've had the kids all summer. It's been an incredible summer and it's been a field trip, domestically and around the world. We all [love her]."
According to the Daily Mail, Rodriguez appeared on the show to promote the upcoming second season of "The Corp," a Barstool podcast set to begin on August 27.
Lopez is also missing her man as she unabashedly expressed so in a post shared just two days ago. The caption read: "Missing this handsome man... my love, my bestie, my partner @arod."
The former Yankees baseball player and the "On The Floor" singer also both shared a smoking hot picture of Lopez as she enjoyed the hot sun in Malaga, Spain.
"3 more shows to go... soaking in every moment," Lopez wrote in the caption. Meanwhile, Rodriguez shared a shot of Lopez in the red bikini sitting in a cage chair. "Miss this gorgeous girl," he wrote over the picture. "Come home soon!"
Although Lopez has completed tons of shows by now, she could always do with the presence and support of her beau. Back in July, she opened up about a tough show she had and none other than Rodriguez was there to help her get through it.
At the time, Lopez injured herself and bled in front of fans and overall felt she wasn't at her best during the performance. Rodriguez came to her rescue with a hug and kiss and words of encouragement.
He told her: "It was the best show I've seen so far. It was Saturday night, in Vegas, and you guys killed it! And you showed why you're a champion, baby. You were down and you still came back up and had the best show."
We hope that the rest of her tour stops are incident-free — especially since Rodriguez is not by her side at the moment. We can't wait to see the two reunited and being the power couple that they are.
Please fill in your e-mail so we can share with you our top stories!