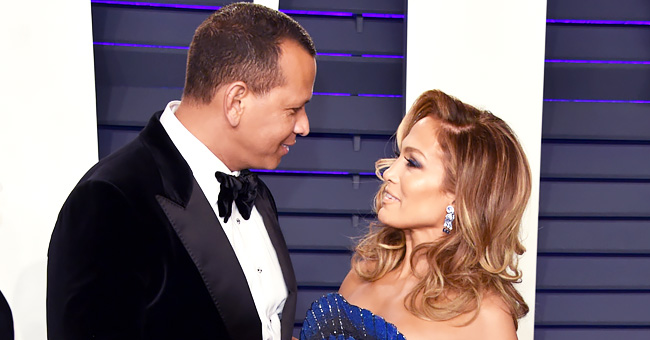 Getty Images
Jennifer Lopez Gets Support from Fiancé Alex Rodriguez after 'a Tough Show'
Sometimes celebrities can be seen as more than human, not only for their fortune but also for their fame, but the truth is that they too experience failure and frustration.
Jennifer Lopez has worked her entire life to be where she currently is and continues to give fans all that she has every time she steps on stage. But not every show goes according to plan.
During one of her recent shows, the 49-year-old expressed how disappointed she was with her performance and how she injured himself in front of thousands of people.
A NIGHT TO FORGET
Through a video released on her official Youtube channel, Lopez gave fans an inside look at how her life is behind the curtain, revealing that not everything is golden.
At one point in the 20-minute video, Lopez can be seen backstage with her husband-to-be Alex Rodriguez, telling him how she injured herself with the microphone.
While dancing, Lopez hit her face and started bleeding and that was only part of why she wasn't happy with her performance. According to her, the show was rough and she didn't feel her best.
Jennifer Lopez has worked her entire life to be where she currently is
RODRIGUEZ'S POSITIVITY AND SUPPORT
Luckily, Rodriguez was around to save the day, consoling the love of his life with a kiss and a hug, a sweet moment that was witnessed by the crew accompanying Lopez on her "It's My Party" tour.
Rodriguez then said:
"It was the best show I've seen so far. It was Saturday night, in Vegas, and you guys killed it! And you showed why you're a champion, baby. You were down and you still came back up and had the best show."
The former baseball player added that he was very proud of everyone and that every time he sees a show it just keeps getting better and better.
READY TO SPEND THE REST OF THEIR LIVES TOGETHER
It really seems like Lopez has hit the jackpot and found herself a companion for life, someone who is always there to help her and support her no matter what.
The couple announced their engagement back in March after Rodriguez got on one knee at the beach during a romantic escapade. Unfortunately, the wedding date is still a mystery.
Please fill in your e-mail so we can share with you our top stories!