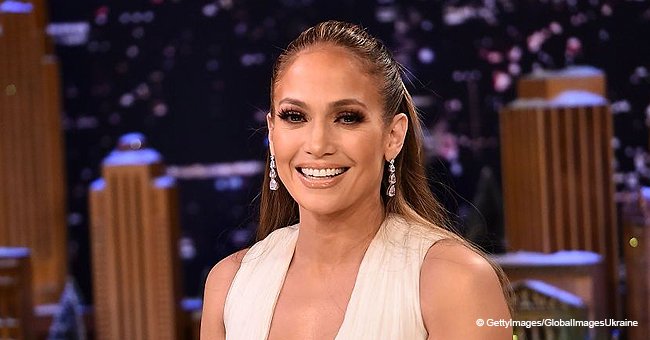 Jennifer Lopez Is Engaged to Alex Rodriguez and Her Ring Is Gorgeous

Jennifer Lopez, one of the greatest and most recognizable voices in the music industry has recently become engaged to former MBL player Alex Rodriguez.
On Saturday, March 9, 2019, the 43-year-old took to his official Instagram page to share a very special photo of the moment with the caption "She said yes."
In the photo, Rodriguez's hand can be seen holding Lopez's, who is already wearing the big and beautiful rock that she was proposed with.
A LUXURY PROPOSAL OVERSEAS
It has been reported that the engagement has also been confirmed by Lopez's long-time manager, Benny Median, as well as his rep, Ron Berkowitz.
According to an anonymous source, Rodriguez proposed to the pop singer during their getaway in the Bahamas and that everyone is very happy for the sweet couple.
THEY COMPLETE ONE ANOTHER
The two have recently celebrated their two-year anniversary and Lopez paid a romantic tribute to her better half with a touching message on Instagram.
"You make my world a more beautiful safe and stable place... in the midst of our ever-changing, ever-moving life... Every time I think I have you pegged, you surprise me in the most wonderful ways reminding me how blessed I am to have found you now in this moment at this time."
Jennifer Lopez, Instagram, February 4, 2019
During an interview with USA Today, Lopez revealed that they were taking their relationship day by day, not rushing it, even though they wanted a fairy tale like everyone else.
The stars met back in 2005, at Shea Stadium, when the Yankees faced the New York Mets, but they would only get together in 2016, when Lopez approached Rodriguez outside a restaurant in Beverly Hills.
HOW IT ALL STARTED
After exchanging a few words, they went their separate ways but Rodriguez later called the singer and went to dinner with her at the Hotel Bel Air. That was their very first date.
But Rodriguez wasn't the only athlete who have gotten engaged this year. Draymond Green, from NBA's Warriors, is set to tie the knot with girlfriend Hazel Renee.
It has been reported that the two started dating back in 2017, but only made their relationship public in 2018 through photos on each other's Instagram pages.
Please fill in your e-mail so we can share with you our top stories!