Catherine Zeta-Jones Looks Stylish Landing at New York's JFK Airport
Catherine Zeta-Jones dazzled in a stylish outfit as she jetted into JFK, in New York City, on Thursday.
The most eye-catching part of the Hollywood fashionista's glamorous outfit is the black, orange, and white striped pants.
She teamed it with a black blouse, white espadrille wedges, and a Hermes crossbody bag. The Welsh star finished up her dazzling ensemble with a fashionable tan fedora hat.
The 49-year-old actress, who is married to Michael Douglas, was returning home to Bedford, New York, after having a grand European vacation.
Catherine Zeta-Jones is a star in stripes as she turns the concourse at New York's JFK into a fashion runway https://t.co/bnAJpzn5CG

— Daily Mail Celebrity (@DailyMailCeleb) August 9, 2019
Catherine's vacation started with her being recognized with the Honorary Freedom of the city of Swansea, her hometown, in Wales, on the 24th of July.
Her vacation also had her taking in the scenery of Cannes in the South of France and Portofino, Italy.
HOW SHE MET HER HUSBAND
As reported by E-News, Catherine recalled the story of how she met her husband, in a 2001 television interview with CNN's Larry King.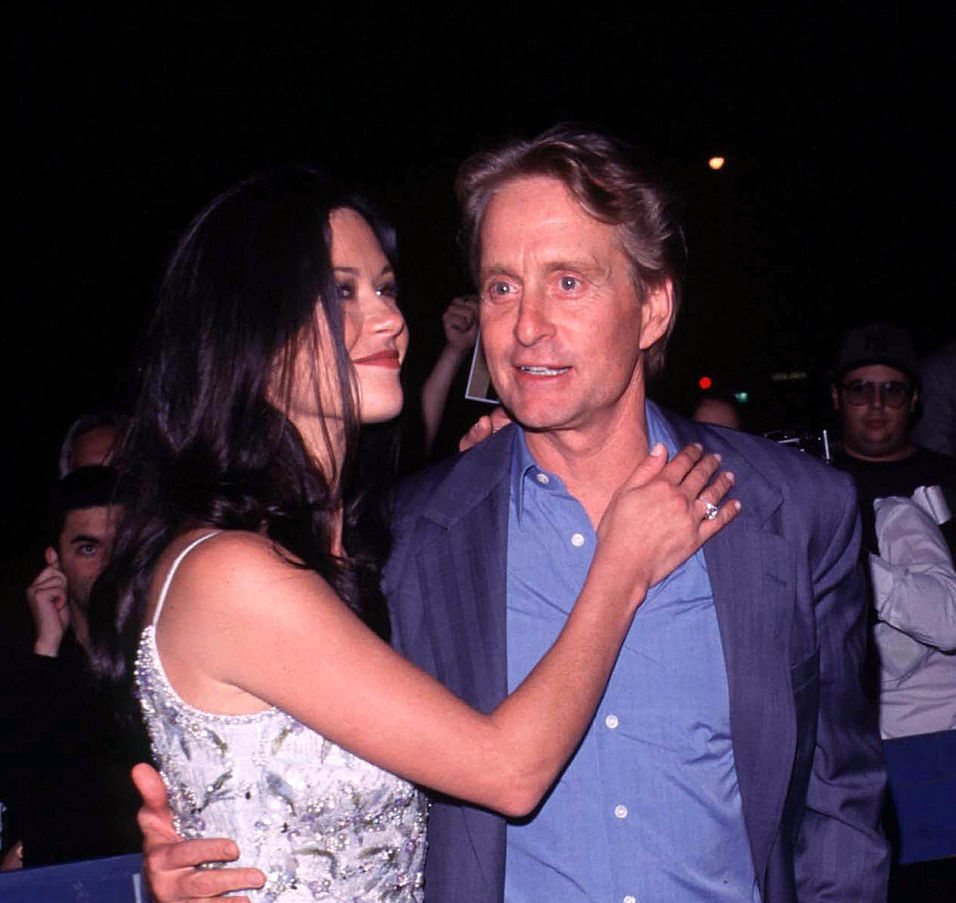 The Hollywood power couple first met at the Deauville Film Festival of 1996. At that time, Catherine was busy promoting the movie, "The Mask of Zorro," while Michael was promoting "A Perfect Murder."
She recalled their meeting by saying,
"I had been told Michael Douglas wanted to meet me. I was a little nervous because I didn't quite know what he wanted to meet me about."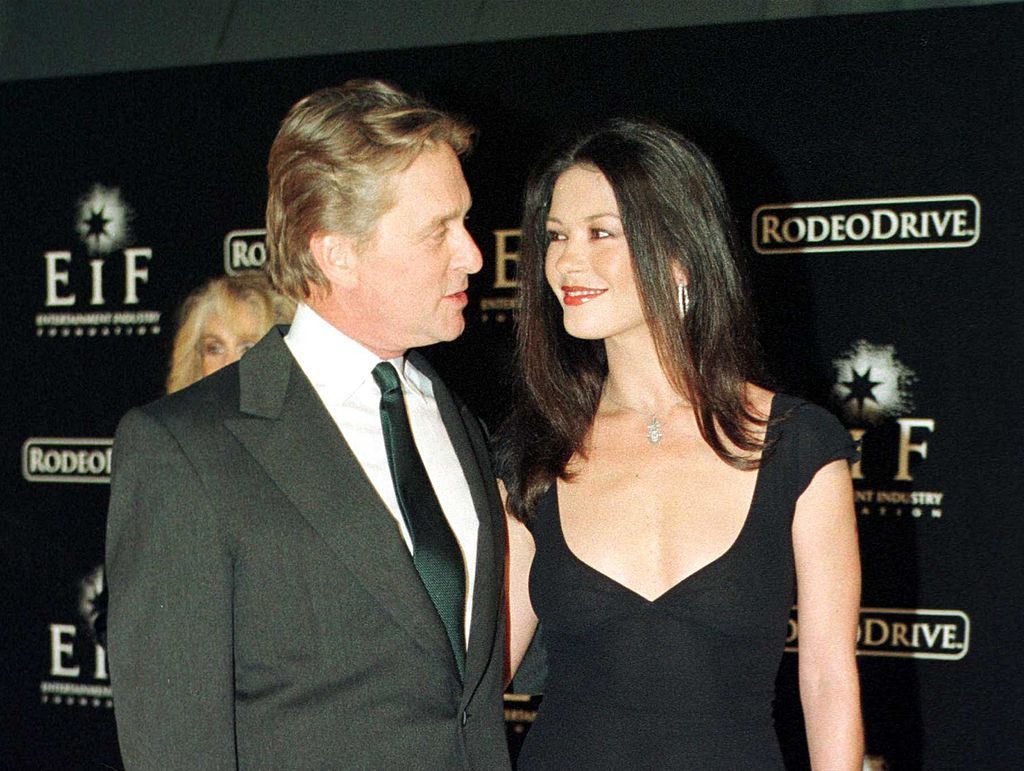 She had first sighted Michael in her hotel's lobby, but he walked right past her.
"I said to my brother, who was there at the time, 'I guess he doesn't really want to meet me that much, because he just walked right past me and he didn't even know it was me!'"
The duo was later introduced by mutual friends, Antonio Banderas and Melanie Griffith, who were then couples, at a private dinner later that evening.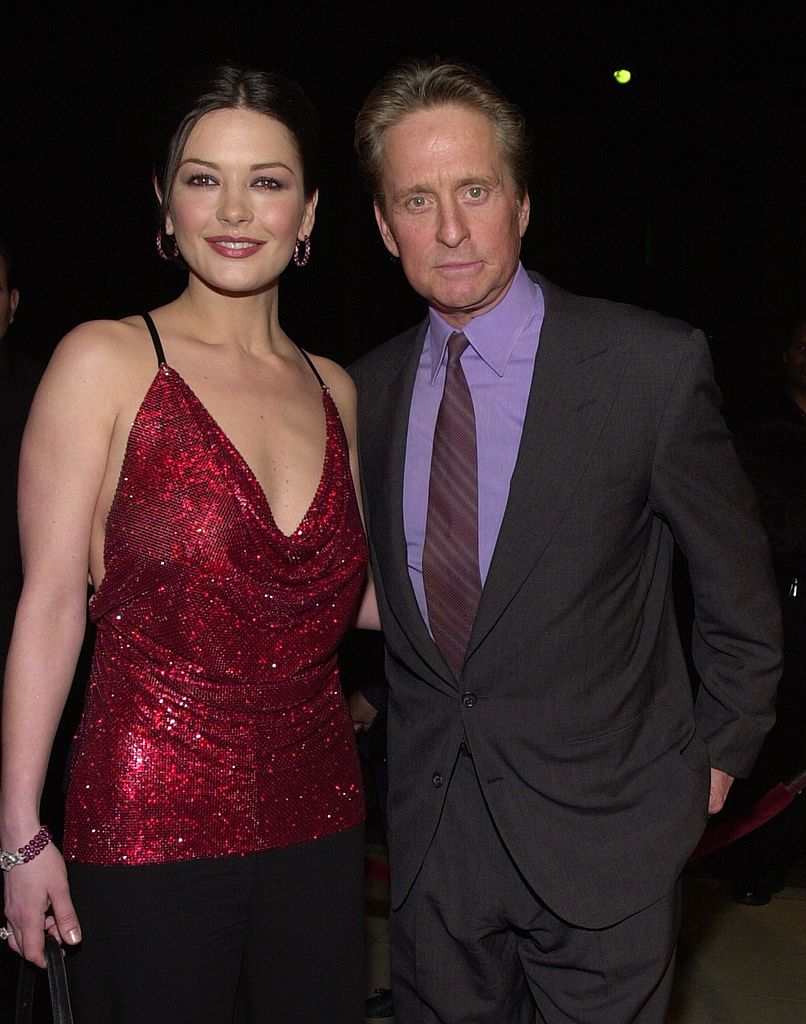 While sharing a nightcap that night, Michael said the pickup line he would be famous for:
"I want to father your children."
The line worked because on New Year's Eve 1999, Michael proposed to Catherine. He gave her an estimated $1 million antique Fred Leighton 10-carat diamond ring, which is surrounded by 28 smaller diamonds.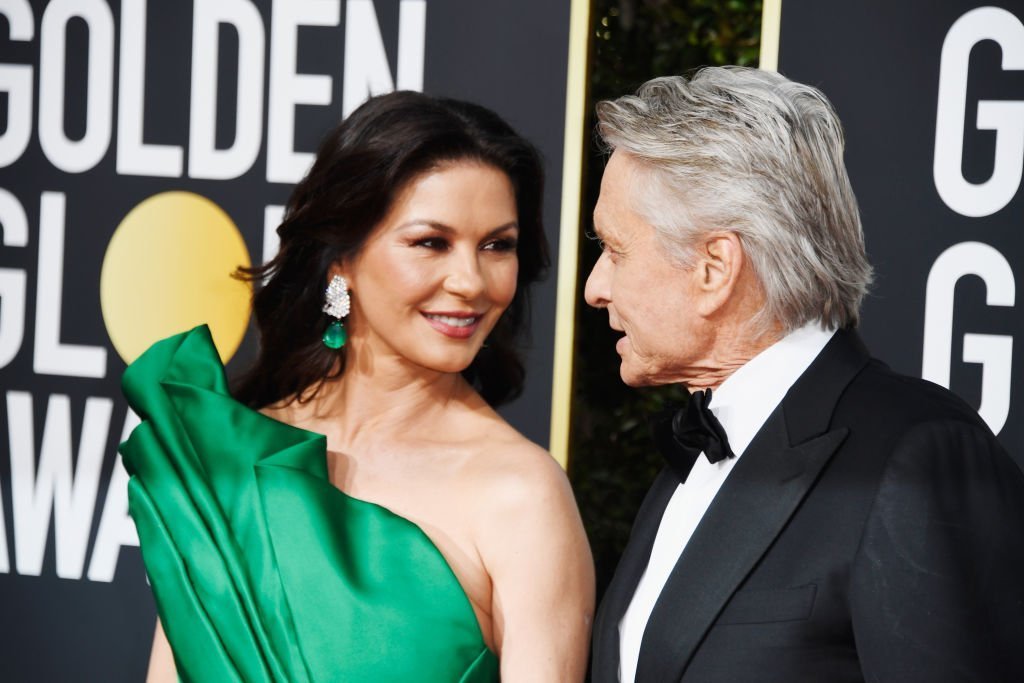 The following year, on the 18th of November, the couple got married at the Plaza Hotel in New York City. They have two kids together –a 19-year-old son, Dylan, and a 16-year-old daughter, Carys Zeta Douglas.