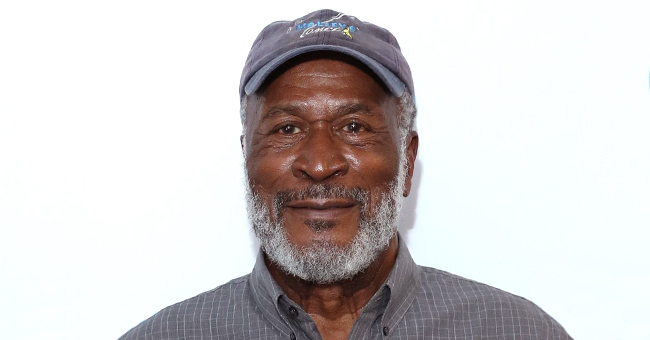 Getty Images
John Amos to Return as Cleo McDowell in Eddie Murphy's 'Coming 2 America'

John Amos is reprising his role as Cleo McDowell in Eddie Murphy's upcoming film, "Coming 2 America."
Amos played the role of Cleo McDowell in the first "Coming to America" movie and is set to reprise his role for the movie's sequel. It is set to be directed by Craig Brewer, with Murphy, Kevin Misher, and Kenya Barris producing it for Paramount.
The first "Coming to America" film was released in 1988 and was directed by John Landis. It starred Murphy as an African prince named Akeem, who traveled to New York City to escape an arranged marriage.
Amos played Akeem's employer and the father of Shari Headly who played Akeem's love interest. The comedy film was a hit in the '80s, grossing almost $300 million worldwide.
The "Coming 2 America" Plot
In the sequel, Prince Akeem is about to become king of the fictional country Zamunda, before he discovers he has a son he never knew about in America. That son is a street-savvy Queens resident named Lavelle.
When Akeem's father says his dying wish is to groom his grandson as the crowned prince, Akeem sets foot in America again.
The film is set to be released on December 18, 2020, and is much anticipated by many.
Life after "Coming to America"
After the success of "Coming to America," John starred in "Good Times" in the mid-90s.
It revolved around an African-American family who lived in a black neighborhood in Chicago. The family's patriarch aimed to rise up from poverty by working multiple jobs and even gambling, as he refused to ever get anything from charity.
Four decades after the show, John Amos and his co-stars Ja'Net Dubois, Jimmie Walker, Ralph Carter, and Esther Rolle got together in a reunion to celebrate the show.
Although they made it clear they didn't remain good friends after the show, it was still nice to see everyone and try and spark ideas of a remake for their show.
Please fill in your e-mail so we can share with you our top stories!