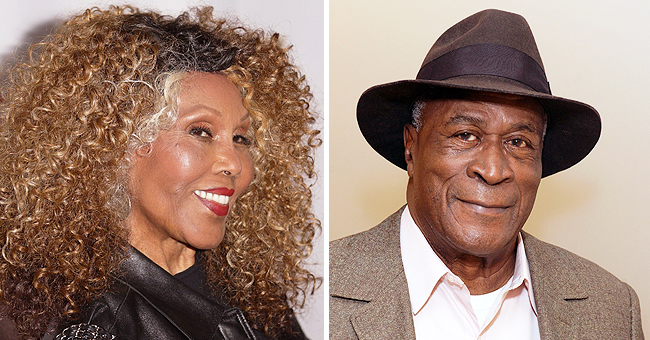 Getty Images
John Amos Tries to Get It with Ja'Net Dubois in Unearthed 'Good Times' Cast Reunion Clip

As all the major actors for the comic show "Good Times" were gathered at a fundraiser to raise funds in order to bring back the show, John Amos flirted with Ja'Net Dubois.
The show *Good Times" began airing in the mid-90s, casting its first scene on the 8th of February 1974 featuring, Esther Rolle, John Amos, Jimmie Walker, Ja'Net Dubois, Bern Nadette, Ralph Carter as well as Johnny Brown, Bern Powers, and Janet Jackson.
The show was about the African-American family of James and Florida Evans who lived in a black neighborhood in Chicago with their 3 kids, James Jr, Thelma, and Michael.
The show captured the struggles of the "Evans Family" to defeat poverty with James, the head of the family, doing multiple jobs and sometimes "Gambling" in order to get money as he continually refuses to collect charity.
Presently, 40 years after the end of "Good Times" the major actors of the show, John Amos, Ja'Net Dubois, Jimmie Walker, Ralph Carter, and Esther Rolle gathered with the aim of bringing back the comic show.
John Amos who played the role of "James Evans" the head of the family spoke about the idea of bringing back the show in a fundraiser because the crew had missed the good times they shared together.
As the other members of the family chipped in information on the new ideas they have, James (John Amos) tickled Willona (Ja'Net Dubois). He said, "I get lonely now that I stay all alone at the apartment."
It appears the actor had the intention of sparking the flame they had off camera while the show was still on. Although Willona flings a little, she wore a smile afterward.
Jimmie Walker, another cast of the show also shared some interesting news about the relationship between the actors off camera. He revealed that in real life he wasn't so close to the other actors.
Jimmie explained that he never had Esther's number and that although he still communicates with John, they were never friends.
He went further to say that he felt his co-casts were too excited about being in a well-recognized television show and as a result did not realize the challenges of being at the top.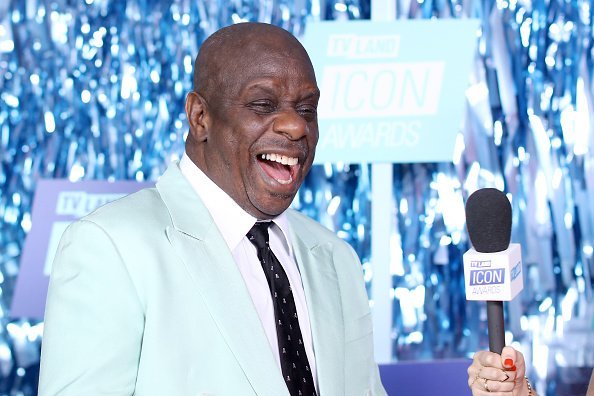 Jimmie Walker / Photo: Getty Images
He said:
"I think that they killed the goose that laid the golden egg. These people, anytime you said anything, they get crazy, they get upset. I said 'They don't get it, man.'"
Although Walker said a lot of hurtful things about the other casts, none of the cast has replied or said anything with respect to his comments.
Please fill in your e-mail so we can share with you our top stories!