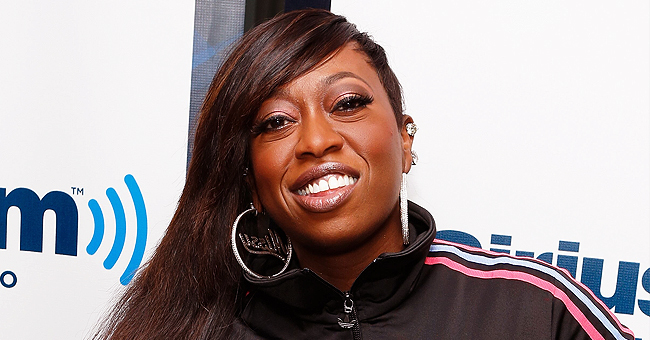 Getty Images
Missy Elliott Makes History as 1st Female Rapper to Receive MTV's Video Vanguard Award

2019 has indeed been the year for Missy Elliott. The female rapper is making history once again as she's set to receive MTV's Michael Jackson Video Vanguard Award later this month.
According to PEOPLE and Pitchfork, MTV announced on Monday that Missy, 48, is this year's recipient for the coveted award, which honors artists for their contributions to the world of music videos.
Addressing the news, MTV International co-brand head and Viacom music and music talent head, Bruce Gillmer, said:
"Missy's impact on the music landscape is indelible. Her creative vision across production, performance, and songwriting is unmatched."
Elliott, a five-time Grammy winner and the only female rapper with six studio albums to be certified platinum, is also scheduled to perform at the MTV Video Music Awards where she'll receive the honor.
The Video Vanguard Award is the highest honor at the MTV VMA and has gone to other iconic artists like Janet Jackson, the late David Bowie, Rihanna, Britney Spears, Pink, Beyoncé, and last year, Jennifer Lopez.
A WORTHY RECIPIENT
Now, Elliott is set to receive the honor on August 26 when the 2019 MTV VMA takes place at the Prudential Center in New Jersey. This makes the "Supa Dupa Fly" hitmaker the first female rapper to receive the Video Vanguard Award.
With figures of over 30 million worldwide record sales and hits like "Work It," "WTF (Where They From)," and "Lose Control," the rapper, songwriter, and producer occupies an enviable spot in music history.
Besides her hits, Elliott is also the writing genius behind chart-topping songs for big names like Beyoncé, Mariah Carey, Janet Jackson, and the late Aaliyah.
MISSY'S RESPONSE
Responding to news of the MTV recognition, Elliott tweeted:
"I am Humbly Grateful to be receiving the MichaelJacksonVideoVanguard Award. I Thank my FANS "Supafriends" who fought diligently to see this day come @KidFury @crissles who rooted for years 4 me. I am crying happy tears. Thank you God @MTV @vmas am SO HUMBLED."
PREVIOUS WINS
Only two months ago, the "Get Ur Freak On" rapper got emotional as she delivered a speech during her induction into the Songwriters' Hall of Fame. Her achievement was also historical in that she became the first female rapper to be inducted.
Meanwhile, in May, Elliott also became the first female rapper to ever receive an honorary doctorate at Berklee College of Music.
Congratulations to the legendary Missy "Misdemeanor" Elliott!
Please fill in your e-mail so we can share with you our top stories!