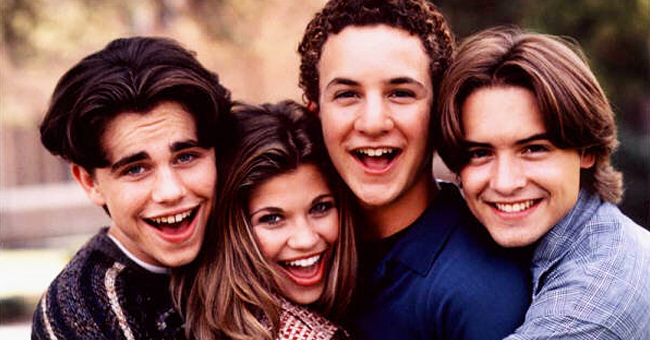 facebook.com/BoyMeetsWorldSeries
'Boy Meets World' – Where the Cast of This Legendary Sitcom Is Now
"Boy Meets World" was a teenage series that premiered in 1993, showing the adventures of teenager Cory Matthews (Ben Savage) and his friends, including best friend Shawn (Rider Strong) and girlfriend Topanga (Danielle Fishel) throughout seven seasons.
In the series, fans closely followed Cory, his parents and siblings, friends, schoolmates and one of his most important teachers. In 2014, the follow-up series with the name "Girl Meets World" aired. This time, the story is center on Cory and Topanga's 12-year-old daughter.
In the new series, fans can see Cory and Topanga married again facing the challenges of raising their teenage daughter Riley Matthews (Rowan Blanchard). Let's see what these actors were doing all these years.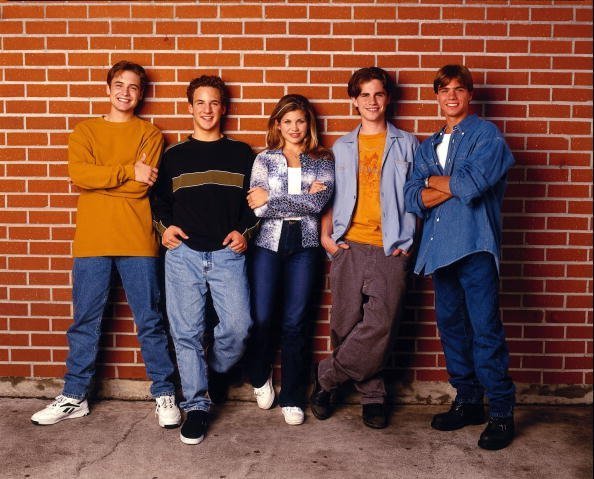 Will Friedle, Ben Savage, Danielle Fishel, Rider Strong and Matthew Lawrence I Image: Getty Images
BEN SAVAGE
For seven years, fans saw Cory Matthews grow up and fall in love with Topanga. After the cancellation of the series, Ben worked on the independent film Palo Alto and made appearances in other series such as "Bones".
He returned to play his role of Cory in the show spin-off "Girl Meets World", this time with his wife Topanga and their teenage daughter. During the three seasons that this spin-off lasted, he also directed ten episodes.
RIDER STRONG
Rider Strong was 13 years old when he started in the series and was playing Shawn from 1993 to 2000, also appeared in "Party of Five", "The Practice", and "Batman Beyond". After the series, he appeared in the original "Cabin Fever" as well as in the 2016 remake.
He reappeared with his character Shawn in "Girl Meets World" and directed 18 episodes with his brother Shiloh Strong. He also worked on "Star vs. the Forces of Evil", "Veronica Mars", and few roles in "Kim Possible and Roughnecks: The Starship Troopers Chronicles".
Rider is currently married and in 2015, he welcomed his first child.
WILLIAM DANIELS
Mr. Feeny was a leading role for Daniels who, at 66, had a long career with more than 100 roles. With this interpretation, he became everyone's favorite teacher.
After "Boy Meets World", Daniels participated in numerous TV shows including "Boston Legal", "Scrubs", and "Grey's Anatomy". He also appeared in the Will Ferrell film "Blades of Glory". As the rest of the team, he appeared in "Girl Meets World", and fans agree it would not have been the same without him.
BETSY RANDLE
Prior to her role in the show as Cody's mother, Betsy had worked on seven episodes of "Home Improvement" and in other series as a guest. After "Boy Meets World" Betsy had roles in "The Nightmare Room", "Charmed", and "Adam Ruins Everything".
She became one of the best mothers on TV and luckily, Amy returned in "Girl Meets World" with her character as the matriarch of the Matthews family. She continues acting and in 2018, she appeared in "My Little Girl is Gone and Painter".
WILL FRIEDLE
Embodying Cody's brother, Erick, his role perfectly mixed the annoying older brother and confidence. During the show participated in "Are You Afraid of the Dark?" And also starred in the movie made for television "My Date with the President's Daughter."
After the series he became a master of the world of voice actors, lending his voice to characters in numerous films such as Terry McGinnis in "Batman Beyond", Ron Stoppable in "Kim Possible", Lion-O in "Thundercats", "Teen Titans Go!", "Guardians of the Galaxy" and several characters in "Transformers: Robots in Disguise."
He reprised his role as Erick Matthews in "Girl Meets World".
WILLIAM RUSS
Before playing Alan Matthew, Russ had appeared in dozens of series such as "The Dukes of Hazzard", "Remington Steele", "Miami Vice", and "St. Elsewhere" in the wonderful '80s.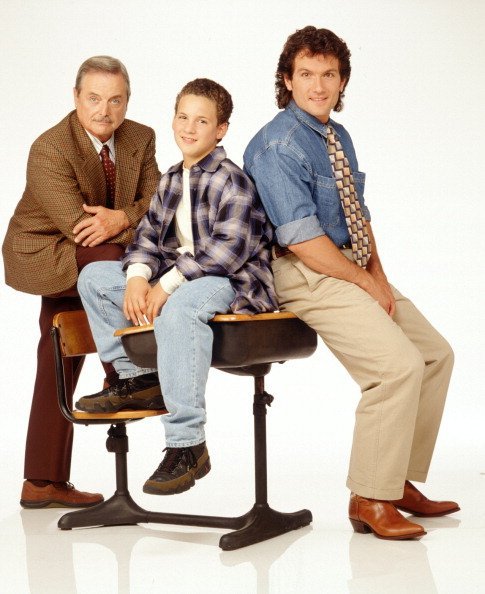 William Daniels, Ben Savage and William Russ I Image: Getty Images
After the series, he kept working constantly and appeared in at least 130 TV shows of the '90 as "Ally McBeal", "Mister Sterling", "Deadwood", "JAG", "The West Wing", "American History X", "Boston Legal", and just recently "Bosch".
During the broadcast of "Girl Meets World," he returned to play his role as Cody's father and now as Ridley's grandfather.
DANIELLE FISHEL
Her main role as Topanga in the series was for her the first of its kind since before she had only appeared in "Full House" and the final episode "The Harry and the Hendersons."
After leaving the series, "Danielle worked at National Lampoon Presents Dorm Daze" and its sequel, "National Lampoon's Dorm Daze 2: College @ Sea". She also returned to play Topanga Matthews in "Girl Meets World".
Fishel has developed a behind-the-scenes career with Disney, currently leading "Sydney to the Max."
LINDSAY RIDGEWAY
Lindsay began working in the entertainment world from an early age lending her voice to "Sonic the Hedgehog" at age 9 and appeared in "Star Trek: Voyager" when she was 10 years old. She plays Morgan Matthews in the series; Cory's little sister.
After the series, she has not been seen much. She participated in an episode of "Totally Spies", with her voice and returned to her role as Morgan in the "Girl Meets World" finale.
MATTHEW LAWRENCE
Matthew joined the cast of the series when he was just 17 years old but he already had more than 20 credits in his back. He played the role of Mrs. Doubtfire's son and starred in "Brotherly Love" with his brothers Joey and Andrew.
After finishing the series, he worked on several TV shows such as "CSI: Miami and Boston Public", as well as films like "The Hot Chick" and "Fort McCoy". Matthew made an appearance on his brother's show "Melissa & Joey" and also on "Workaholics".
He's currently working at "Hollywood Darlings", and he is happily engaged to DWTS pro dancer, Cheryl Burke.
TRINA MCGEE
Trina appeared in numerous TV series such as "Martin", "Family Matters", "The Sinbad Show" and "The Birdcage" before joining the cast of "Boy Meets World". She appeared on "Friday After Next", "The Hughleys", and other TV series and movies after the show.
She reappeared with her role as Angela for an episode of "Girl Meets World" leaving fans devastated when they learned that she had not married Shawn, her high school boyfriend, but to someone else.
This trend of bringing back the most beloved series of the past with their original actors and showing them as they are now has been successful with "Girl Meets World", which for three seasons stole the heart of the new generation.
Please fill in your e-mail so we can share with you our top stories!