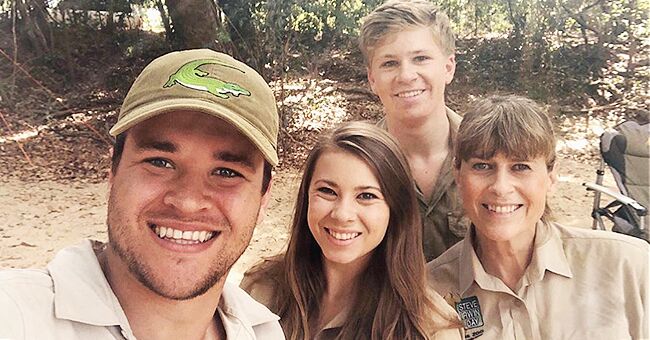 instagram.com/bindisueirwin
Bindi Irwin Honors Her Mother Terri, Brother Robert, and Fiancé Chandler Powell in a New 'Appreciation Post'

Bindi Irwin paid tribute to the three most important people in her life, her mom, brother, and fiance, whom she referred to as "my everything."
Nothing can ever replace a father's love and guidance, but Bindi Irwin's family always made sure that they filled her with the same love and support her late father, Steve Irwin, would have given.
On Tuesday, the conservationist celebrated the three people who mean everything to her through a tribute post on Instagram.
'MY EVERYTHING'
"Appreciation Post: My fiance, mama and brother. My everything. I'm in constant awe of their strength & kindness, their ability to create such positive change on the planet," she captioned the post.
Since her father's passing, Irwin's brother, Robert, has stepped in to fill the role and made it a point to always be there for her.
Their mom, Terri, has also been a constant supporter of Irwin, and it seems Steve's passing made them closer.
"They inspire me to believe in the goodness of the world and to reach for the stars, always," she added.
The post included a photo of Irwin with her mom, brother, and fiance, wearing the Australia Zoo uniform amid a forest-like setting. Chandler Powell quickly commented on the picture, assuring his love for Irwin.
Bindi Irwin and Chandler Powell at the Steve Irwin Gala Dinner. | Source: Getty Images
THEIR LOVE STORY
Powell and Irwin met in 2013, during his visit to the zoo. Six years later, he asked for Irwin's hand in marriage, the same day she turned 21.
She announced their engagement through social media, making a handful of fans happy after months of speculating their soon-to-be union.
"Chandler, close to 6 years ago I fell in love with you and every day since has been a whirlwind of adventure and true happiness," she wrote. "I'm so looking forward to spending our forever together as your wife."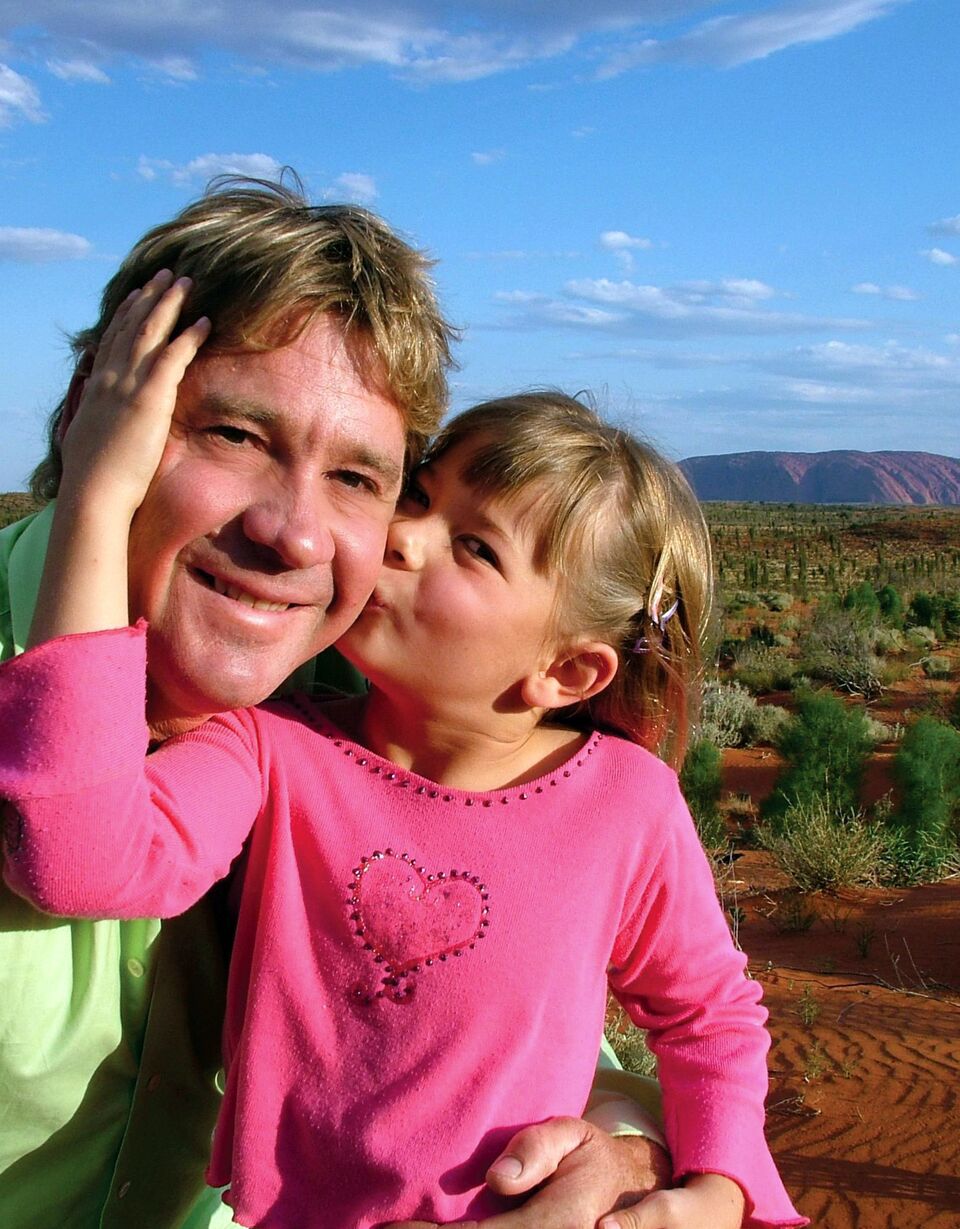 Young Bindi Irwin kissing her father, Steve Irwin, on the cheek. | Source: Getty Images
WEDDING DETAILS
The proposed date for the wedding is already next year, and the bride-to-be revealed her plans, including a tribute to honor her late father. Robert will take the place of Steve in walking Irwin down the aisle -- a dream of hers as "a little girl."
She also shared her plan to have a special dance with her mother, which will take the place of the initial father-daughter dance.
Irwin's mother and brother mean the world to her and having them step in for her father's supposed roles is something she believes her Steve would have wanted.
Please fill in your e-mail so we can share with you our top stories!