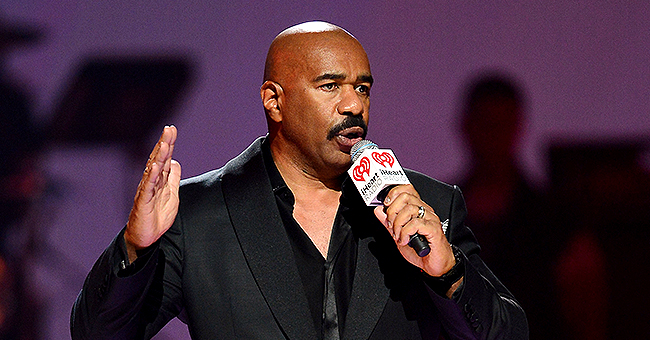 Getty Images
Steve Harvey Taken by Surprise at Hearing 'Family Feud' Song While in a Restaurant on Vacation
While on holiday in Italy, comedian and television host Steve Harvey was surprised with a tune that he's very familiar with. The star took the surprise in his stride and even posted the video online.
On Tuesday, Steve Harvey, 62, took to Twitter to share a video where he was surprised with the "Family Feud" theme song. Harvey is the presenter of the game show.
The clip showed the star dining at the La Guérite restaurant while on his vacation in Cannes, France. His wife, Marjorie Elaine Harvey, 54, was also visible in the footage.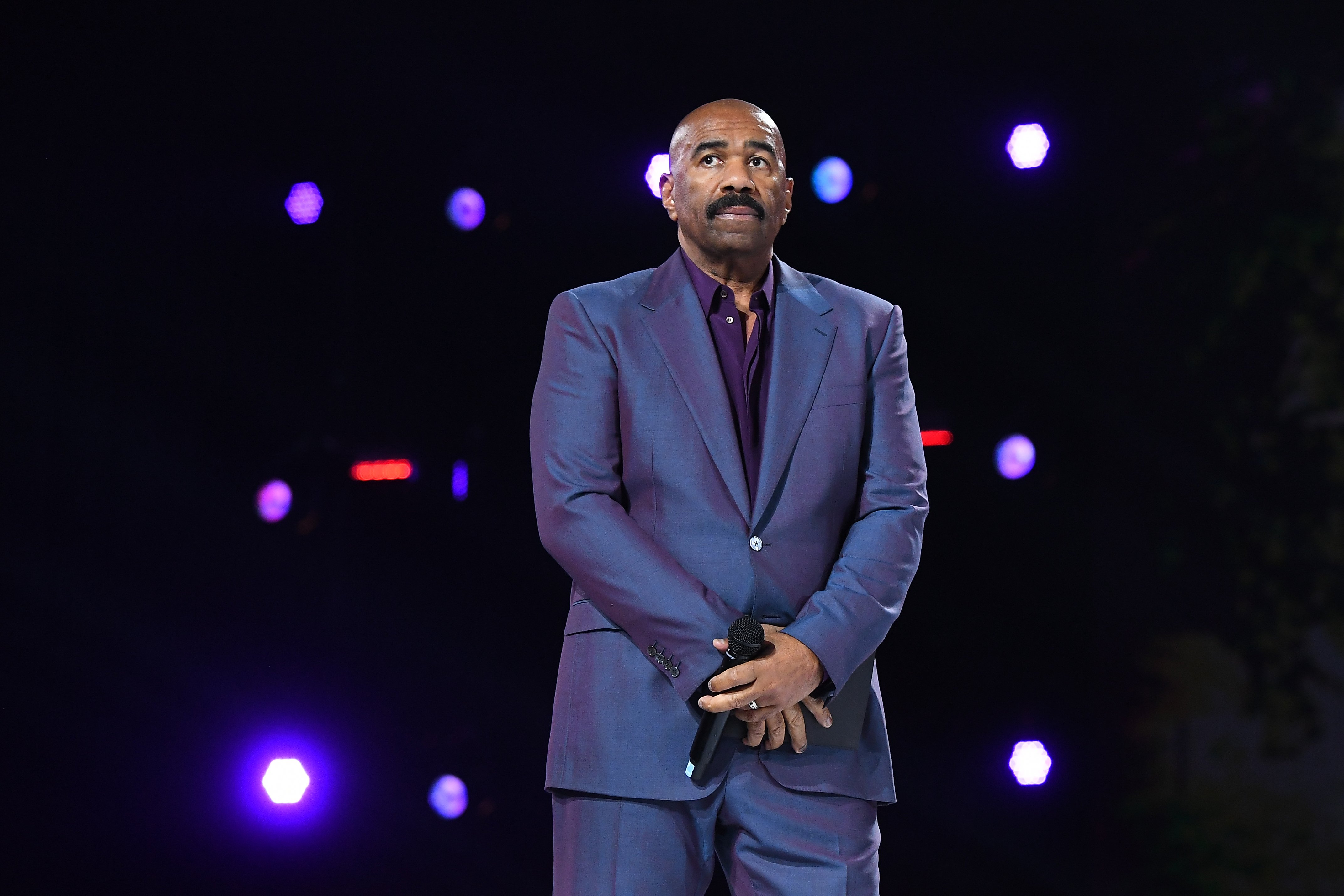 Steve Harvey onstage during the Beloved Benefit at Mercedes-Benz Stadium on March 21, 2019 in Atlanta, Georgia | Photo: Getty Images
All of a sudden the game show's song started playing and Harvey could be heard saying: "I think I've heard this song before." On his social media account, he captioned the clip with the same words but added two laughing emojis.
His wife was seen clapping while laughing, seemingly involved in the joke. The person filming the moment turned the camera to face other patrons who also recognized the song and started cheering for Harvey as they realized he was present in the flesh.
Noticing that he was tricked, the comedian smiles lift up his hands, and waves at the guests. Harvey has been on a vacation in European with his family since last week.
This wasn't the first time that the television host received attention when out in public. On August 3, his stepdaughter Lori, 22, had social media users worked up when she was seen lunching with him.
Also present at the outing was Harvey's wife, and Lori's apparent boyfriend Sean "Diddy" Combs, 49. The photo showed the young woman resting her hand affectionately on Combs' neck.
Rumors that the two were dating started last month after they were seen taking a stroll in New York City. The pair also wore matching outfits.
In a 2016 interview, Harvey revealed that he had no intention of being homeless again. When asked about the prospect of losing his talk show, "The Steve Harvey Show," the star said:
"I can't ever be in that position again. If my show gets canceled, I've got three more."
He explained that he didn't have "any free time," but that was the sacrifice he was willing to make to keep his "12 jobs."
Please fill in your e-mail so we can share with you our top stories!