Marlo Thomas Wears Hot Pants in a Throwback Photo
The "That Girl" star Marlo Thomas delighted fans with a throwback photo of herself wearing hot pants. When she asked fans if they remember the trend, many of them shared their own stories of hot pants. 
Hot Pants, also known as short shorts, were all the rage during the 60s. Actress Marlo Thomas wore them, too!
The "That Girl" alum shared a throwback picture on Instagram that featured a young Marlo donning a pair of cute hot pants paired with a black turtle-neck top and a pair of boots. 
"Remember when "Hot Pants" were the fashion trend? Well, I did it. Here I am lecturing to Telecommunication students at NYU in them! What was I thinking?" she wrote. 
FANS SHARE STORIES OF HOW THEY WORE HOT PANTS BACK IN THE DAY
Marlo's post prompted fans to share their own stories of the time they wore hot pants.
"I remember-and had a pair of hot pants!! What was I thinking!!!" one of the fans wrote. 

Another fan reminisced: "That was the fad at that time. I still have a pink crushed velvet hot pants outfit that I wore with white gogo boots!! Unfortunately I don't fit in it! Fun times!!"

"I had them!!! I use to sew abs always got Marlo Thomas patterns. I still have them‼️‼️‼️" a fan joyfully recalled.

A FASHION ICON OF HER TIME
Marlo was a fashion icon during the 60s--unlike the other actresses who wore the "housewife gear," aprons, and pan collars, she chose to wear chic, youthful designs by Andre Courreges and Mary Quant. 
The actress' style made her stand out in the crowd, and young ladies looked up to her for fashion ideas.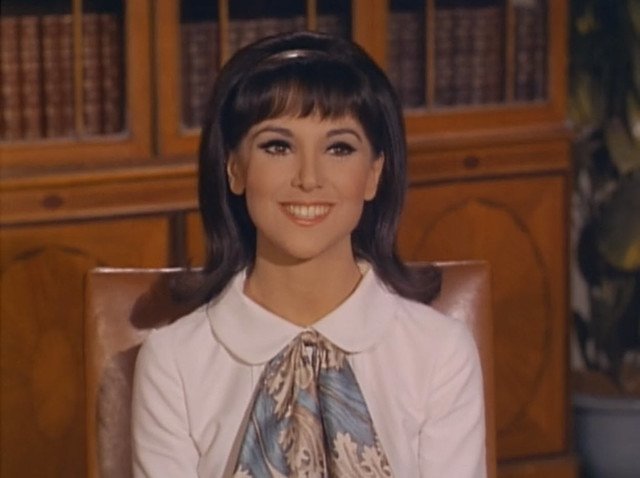 Marlo herself came up with the idea for "That Girl." Her idea of a show about an independent young woman who moves to New York in a quest to find work in an actress did not sound appealing to the network at first. They thought no one would want to a single woman trying to make it big.
However, the idea was finally turned into reality with "That Girl," and it was a hit among viewers. Marlo went on to become the 2nd woman in the history of TV to produce her own series.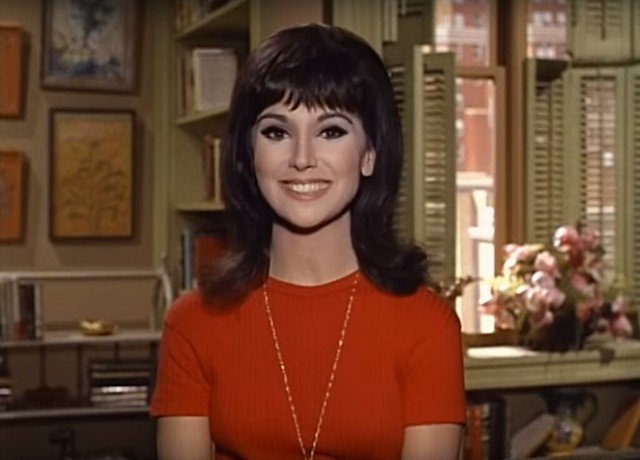 Marlo's Ann Marie in the series became an idol for her young female fans--every girl wanted to wear mod dresses like Ann which featured in the opening of every week's episodes. 
SURPRISINGLY, THE STYLISH MARLO WAS SLAMMED FOR HER OUTFIT RECENTLY
When Marlo took to Facebook to share a picture of her family, many fans showered her with love. However, one fan wasn't impressed with her family's outfits. 
"I cant believe with as much $$ as they have they'd walk outside in such ugly outfits," the fan wrote, clearly unimpressed.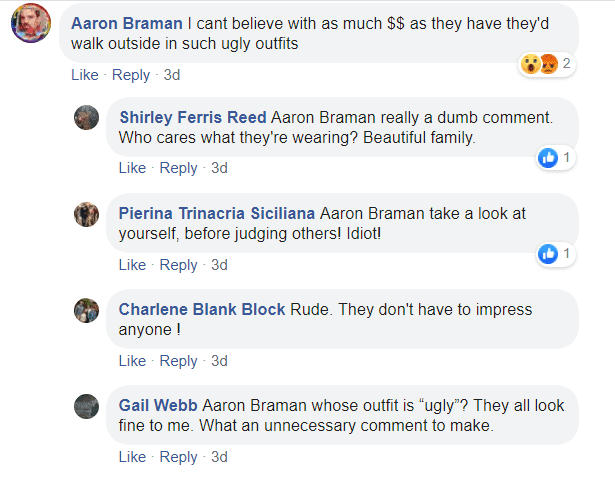 However, his comment was met with criticism by Marlo's other fans who immediately came to her defense.