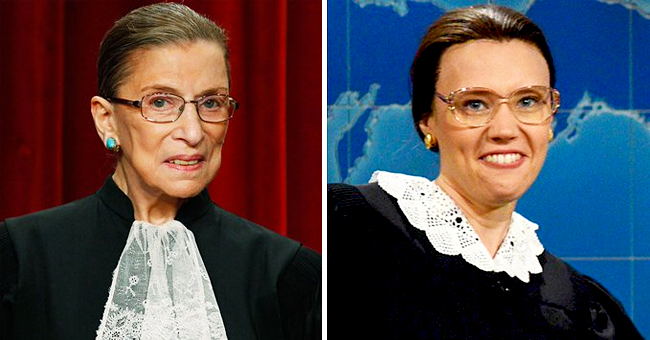 Getty images / twitter.com/EW
Ruth Bader Ginsburg Met Kate McKinnon Who Played Her on 'Saturday Night Live'

Ruth Bader Ginsburg ran into "Saturday Night Live's" Kate McKinnon, who played the Supreme Court justice on the show, during the musical "Fiddler on the Roof."
Supreme Court Justice Ruth Bader Ginsburg was at the right place at the right time to meet the woman behind her character on "Saturday Night Live." Kate McKinnon played the feisty judge on the show and "was star-struck" to see her in person, says "Fiddler" actor Nick Raynor.
RUTH MEETS RUTH
"Both were incredibly gracious and kind," a spectator told PEOPLE. They "raved about how much they love the show."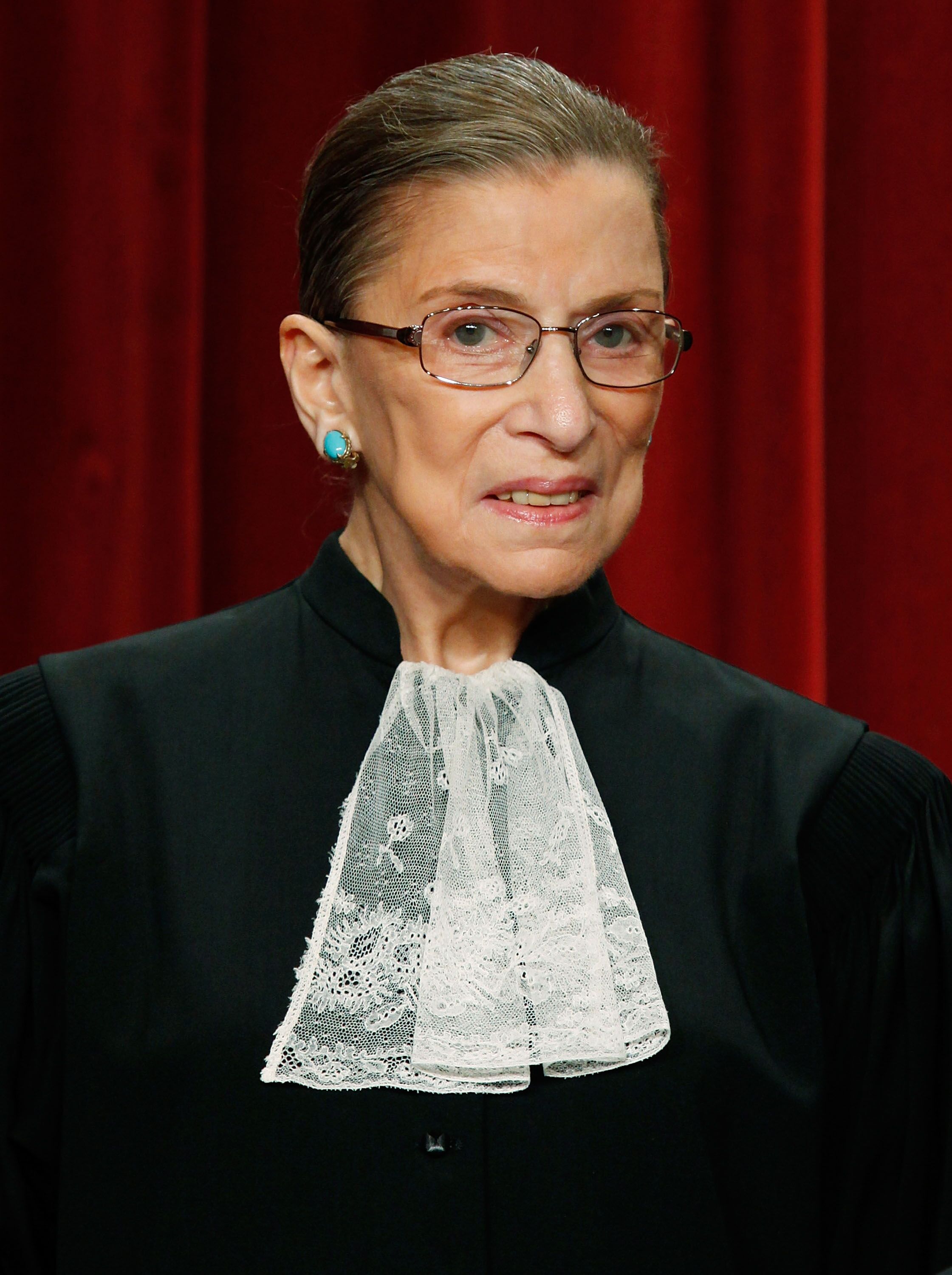 Associate Justice Ruth Bader Ginsburg poses during a group photograph at the Supreme Court. | Source: Getty Images
The source added that both women came moments before the first act began; hence, no one noticing their entry. However, word got out, and everyone cheered and stood up for her as she returned from the bathroom.
"Ruth was so gracious, smiling, waving and shaking hands with fans," the source added. "Kate got up at one point from her seat and shook Ruth's hand, too. She was overjoyed and was cheering for Ruth on with the rest of the crowd."
RUTH ON SNL
McKinnon played the character of Ginsburg since she started her work at "Saturday Night Live" in 2012. Although the judge doesn't see it as an exact impression, after all, it is only an on-screen characterization; she found McKinnon "marvelously funny."
"I liked the actress who portrayed me," Ginsberg said last year. "And I would like to say 'Gins-burn' sometimes to my colleagues."
GINSBURG'S LATEST ACCIDENT
Towards the end of last year, Ginsburg fell in her office and broke three ribs. However, knowing the court's oldest member, a broken rib won't get in the way of her work. She desires to be active in her job until she turns 90.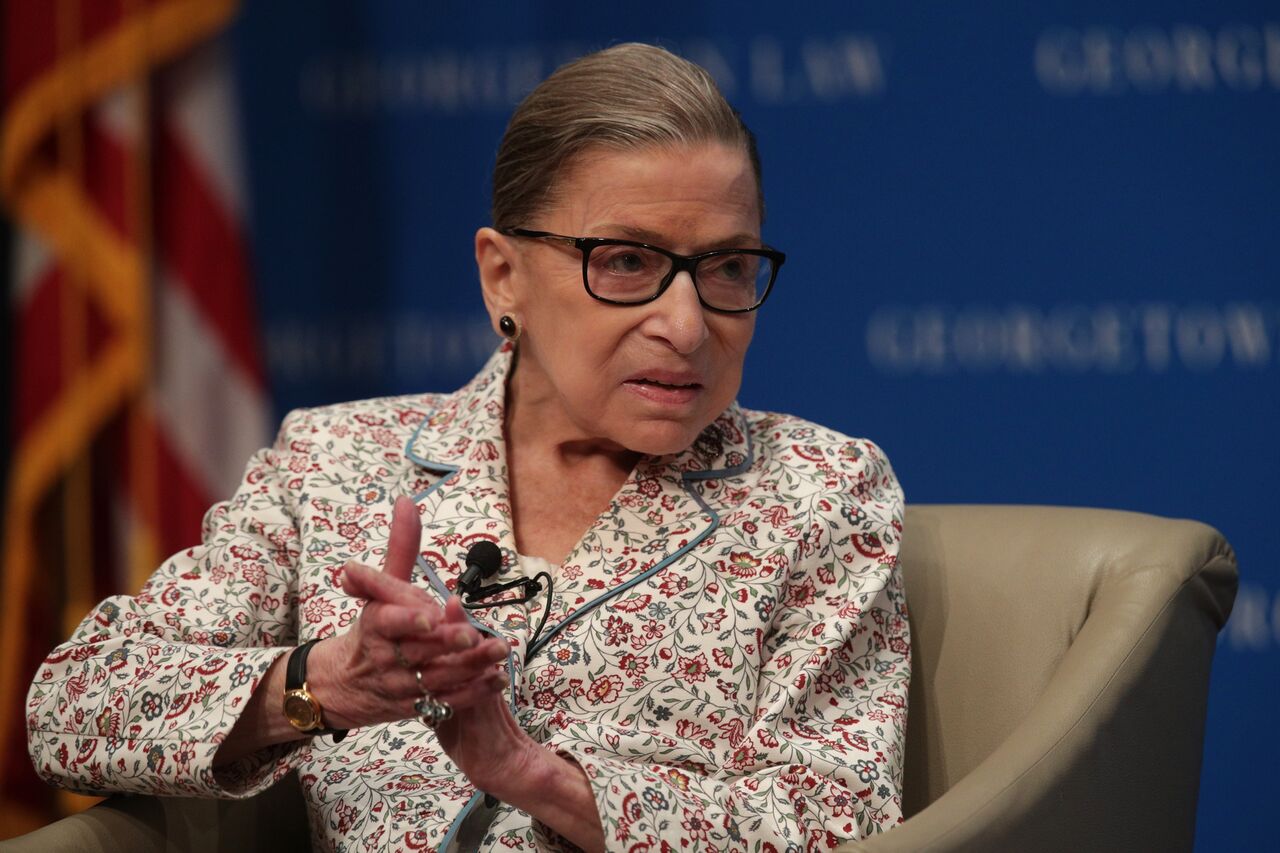 Supreme Court Associate Justice Ruth Bader Ginsburg at a discussion at Georgetown University Law Center. | Source: Getty Images
Ginsburg was appointed by President Bill Clinton in 1993 and has been hands-on in court since. The justice is notable for her cases, including gender discrimination and women's reproductive health.
Please fill in your e-mail so we can share with you our top stories!