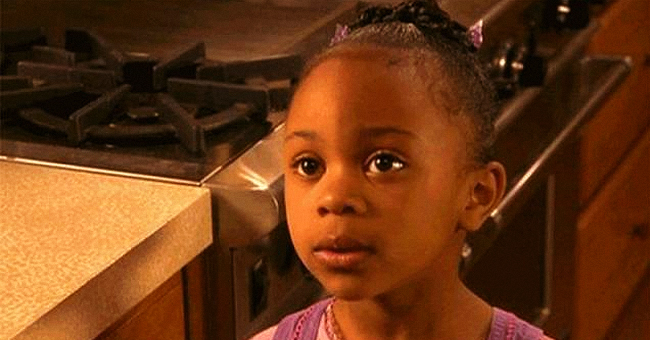 Youtube/Real-Cool News
'The Bernie Mac Show's Dee Dee 'Baby Girl' Davis Shared Photos of Her Look-Alike Sister

To celebrate the National Sisters day, famous "The Bernie Mac Show" star, Dee Dee Davis shared a horde of cute snaps and videos of her adorable actress sister, Aree.
Dee Dee rose to stardom at the age of five after she became a cast member of the famous classic sitcom, "The Bernie Mac Show." She played the role of little Bryana Thomkins, who everyone fondly called "baby girl." Her sterling performance won her several award nominations one of which she won.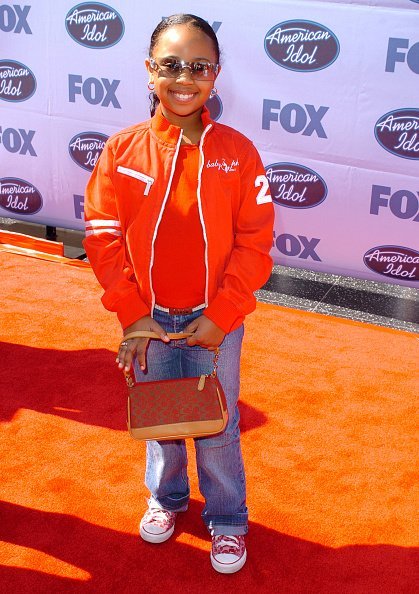 Dee Dee Davis during "American Idol" Season 4 finale arrivals at Kodak Theatre in Hollywood | Photo: Getty Images
That was all a long time ago and Dee Dee, going by her Instagram feed, is now a well-grown lady with a little family of her own. About two weeks ago, the gorgeous actress shared snaps and short clips of herself and her older sister, Aree Davis who is also an actress.
The post caused a stir on the social platform as it features the two women bearing a resemblance so striking. There are a total of five pictures and three short video clips. The very first is a throwback picture of the darling pair who were still little kids at the time.
It
features a smiling Aree
carrying her baby sister, Dee Dee, in her lap. The other pictures are no less charming as they show how similar the sisters have grown to become over the years.
To caption the post, Dee Dee shared that it is a tribute to Aree on the National Sisters day. "Happy #nationalsisterday," she wrote alongside a heart emoji while tagging Aree.
The post received a warm welcome online and most especially from devoted fans of "The Bernie Mac Show." It has since garnered thousands of likes and numerous compliments from netizens.
One fan, @elementaryitis wrote:
"wow! You ladies look like twins the older you became."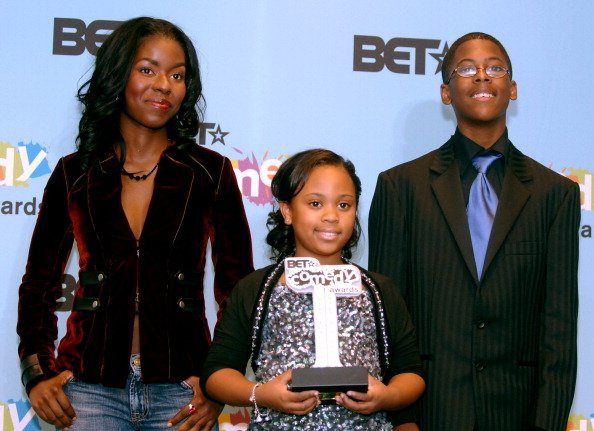 Camille Winbush, Dee Dee Davis and Jeremy Suarez, winners of Outstanding Comedy Series for "The Bernie Mac Show" | Photo: Getty Images
Also, Kellita Smith, who costarred with Dee Dee on "The Bernie Mac Show," sweetly commented:
"Just like ur momma...happy bday Ari."
What is, however, most adorable was the sweet exchange between Dee Dee and Aree in the comments section as the latter commented:
"I feel like you could have picked some better pictures."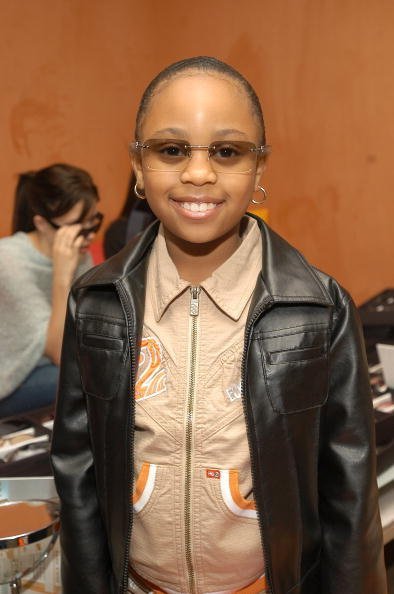 Young Dee Dee Davis at the The Lucky/Cargo Club Upfront Hospitality Suite at New York | Photo: Getty Images
The post reminds fans of how grown Dee Dee has now become. Aged 23, she is set to be married and has an adorable little son of her own. The little bundle of joy, whose name is Logan Anthony Lee Jackson, is the product of Dee Dee's years-long relationship with Smokey Lee Jackson.
When it comes to her acting career, Dee Dee has been inactive since 2007. The one thing fans wish for is to see more of Dee Dee on the acting scene again.
Please fill in your e-mail so we can share with you our top stories!