'A Christmas Story' – the Cast of This Legendary Movie Now and Then
The iconic 1983 Christmas film became the favorite of each season, its actors already enjoyed great prestige in the entertainment industry and after interpreting the characteristic characters they continued with a solid and successful career in Hollywood.
The film's script is based on a series of autobiographical short stories written by Jane Shepherd that unexpectedly captured the viewers' hearts since its release until today.
With famous phrases that have remained in the minds of the American audience making each Christmas season joyfully receive the 24-hour marathon of the film's broadcast. Let's see what has been the life of the members of the cast of this production after three decades.
MOTHER (MELINDA DILLON)
Melinda Dillon was well known for her participation in director Steven Spielberg's movie "Close Encounters of the Third Kind", for which she received an Oscar nomination, and also received a Tony nomination for her role in the theater in the play "Who's Afraid of Virginia Woolf?" before start her career in screens.
Melinda Dillon and Richard Dreyfuss in CLOSE ENCOUNTERS OF THE THIRD KIND ('77). #LetsMovie pic.twitter.com/ovk13WwMGp

— TCM (@tcm) June 1, 2019
Films like "Absence of Malice", "Harry and the Hendersons", "The Prince of Tides", and "Magnolia" also had her presence. However, her interpretation as Harry's loving mother marked the hearts of those who have seen the movie.
Her most recent performance was in some episodes for TV in "Law & Order: SUV", in 2005 and "Heartland" two years later. After this, she retired from acting. She was married to actor Richard Libertini and both welcomed a child, but not much is known about her life because she always took care to keep it private.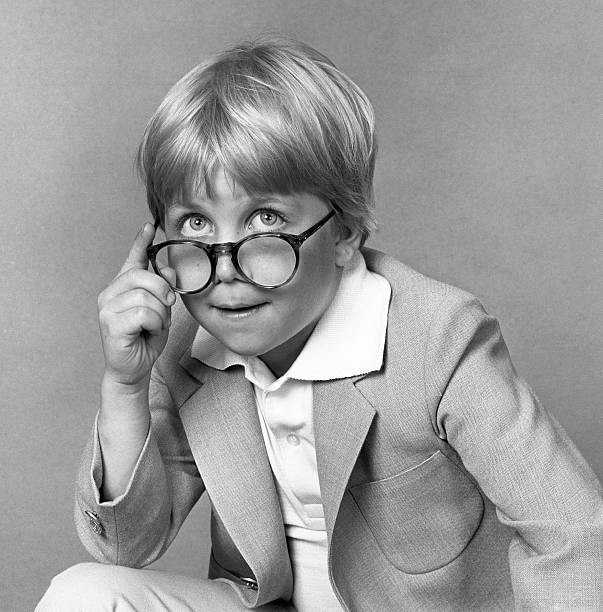 RALPHIE (PETER BILLINGSLEY)
Although Peter only spoke a few words in the iconic film, this participation was enough to keep him within the Christmas movie gender for several years. "Elf" (2003) and "Four Christmases" (2008) have his participation, also had appearances in TV series such as "Who's the Boss?", "Punky Brewster" and "The Wonder Years".
Billingsley has worked behind the scenes for all these years as a director at "Couples Retreat" and "Term Life" and executive producer of projects such as "Iron Man", "The Break-Up" and the Netflix "F is For Family" series. He also led the production of "A Christmas Story" on Broadway in 2012.
Ian Petrella and Peter Billingsley on the set of 'A Christmas Story' pic.twitter.com/tDBY4usgPY

— ScreenCrush (@screencrushnews) June 12, 2015
RANDY (IAN PETRELLA)
Ian Petrella played Ralphie's younger brother and after the movie, he had regular appearances in the '90s series like "Diff'rent Strokes", "Who's the Boss?", "Highway to Heaven", "My Sister Sam", and "Beverly Hills, 90210".
He began his career with three years appearing in numerous commercials and was the youngest actor to be accepted as a student at L.A.'s Groundlings Comedy Theater. He then became interested in puppets which allowed him to participate in "Ninja Turtles", "Power Rangers", and the "Jim Henson Company".
After returning from the Czech Republic where he was studying puppetries, he returned to Hollywood with appearances in independent comedies and worked in the production company he created for animated shorts, he also went on tour with the cast of "A Christmas Story".
FLICK (SCOTT SCHWARTZ)
After his tongue stuck on a frozen pole, Scott Schwartz's name was written in the annals of the cinema as a cult scene. In addition to "A Christmas Story", Schwartz also appeared in 1982 in "The Toy".
However, his life did not turn out as he would have thought with such a good start. Schwartz ended up involved in the adult entertainment industry, and after years in it, he finally decided in 2000 to turn his career around leaving the porn world.
Between 2004 and 2008, he had appearances in small comedies and horror films, returning to his acting roots. He participates in the celebrity exchange card business, getting celebrity autographs for several companies, and writes for the sports magazine "Beckett".
THE OLD MAN (DARREN MCGAVIN)
Prior to his role as Ralphie's grumpy father, Darren McGavin enjoyed a solid acting career in TV series starring detective roles in "Mike Hammer" and "Kolchak: The Night Stalker."
Darren McGavin stars in THE CASE AGAINST BROOKLYN (1958) tonight at 6:30pm. pic.twitter.com/42CXXB1Y8Q

— New Beverly Cinema (@newbeverly) March 10, 2019
In the '90s he won an Emmy as the father of Candice Bergen in the hit series "Murphy Brown", and also appeared as a guest artist in episodes of "X Files." He had appearances in "Summertime," "The Court-Martial of Billy Mitchell," and "The Man With the Golden Arm."
McGavin remained active working on films and television series until his death from cardiovascular disease in 2006 at 83 years in Los Angeles, he is survived by four children.
There's a lot to gush about in #SpiderManFarFromHome but really I can't stop thinking about the fact that Ralphie from A Christmas Story is in it (and I somehow recognized him) pic.twitter.com/jLJaKLLs1L

— Kelly Knox (@kelly_knox) July 4, 2019
Since its first broadcast, the film began to accumulate the congratulations it deserved, and some media outlets classified it as the best Christmas movie of all time. Soon it will be the holiday season and it will be once again on the screen,