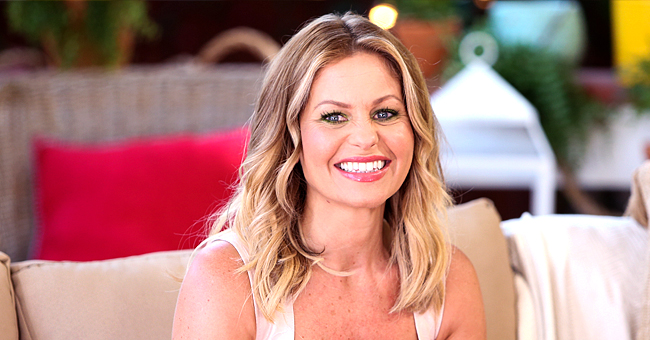 Getty images
Candace Cameron Bure Wishes Daughter Natasha a Happy 21st Birthday
Candace Cameron Bure wishes her first daughter Natasha a happy birthday in grand style. The actress took to her social media page to celebrate Natasha's 21st birthday.
Candace posted a series of photos on her Instagram account detailing her daughter`s past and present moments. The mother of three also added a long and adorable message to wrap up the post.
"Tashi, YOU. GIVE. ME. LIFE. How am I so lucky to be your mom? 21 years has gone by in the blink of an eye. I am so proud of the woman you are today, who you have become and continue to evolve into," the proud mother wrote.
The "Dancing With the Stars" actress went on to shower her kid with lots of adoration by praising her baby girl for her beautiful heart and soul. Candace ended the message affirming how much she loves Natasha.
Fans of the actress took to the comment section to wish the 21-year-old a happy birthday. Most of them also pointed out the resemblance between the mother and child.
"I thought that was u cloned for a second but then realized it was ur daughter. Happy birthday to her." a fan wrote.
Another fan commented"
"Wow ur twin! So pretty?"
Candace has been married to Valeri Bure who is a former ice hockey player for over twenty years now. The couple is parents to three children Natasha, 21, Lev,19, and Maksim,17.
Like her mother, Natasha is involved in show business. The 21-year-old who made her big-screen debut on March 15, with the movie "Faith, Hope and Love" already has a growing Youtube channel. Unlike their sister, Lev and Maksim are not interested in acting; instead, they are more enthusiastic about playing ice hockey like their dad.
"We actually tried to discourage them from playing hockey for many, many years," Candace said, but her youngest son's persistence eventually made them give in. "Once he started playing, his older brother also expressed an interest in the sport, and now, they both play."
Although things are good at home with her family, Candace will be saying goodbye to her "Fuller House" family, as the series will come to an end after its fifth season. When asked by ET how the mother of three feels about the show ending, the actress replied that she is going to pretend it's not to prevent her from saying goodbye to her on-screen family.
Besides acting, Candace is a writer, and she is the author of "Balancing It All", "Reshaping it", and a few other books.
Please fill in your e-mail so we can share with you our top stories!