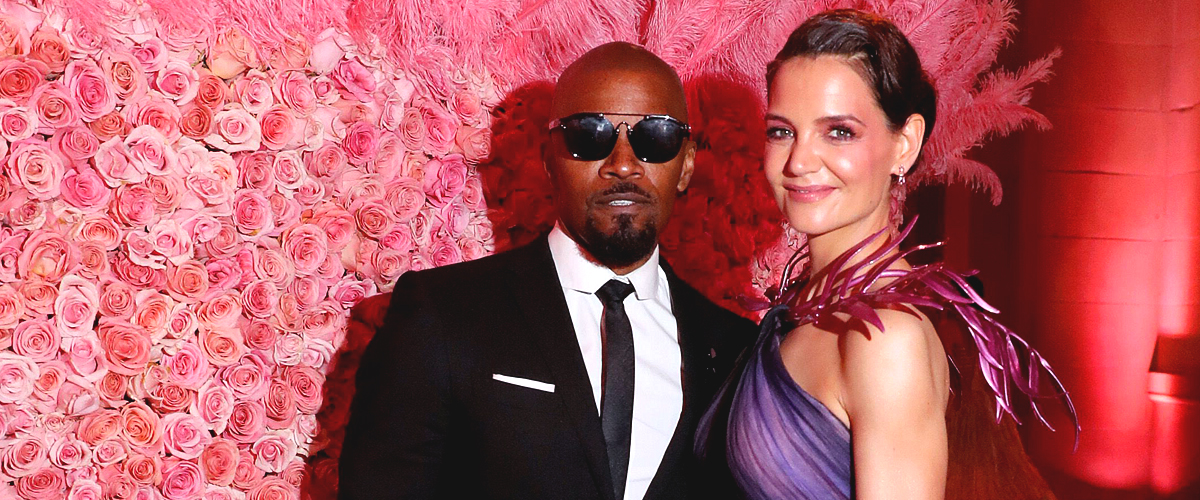 Getty Images
Jamie Foxx Sparks Romance Rumors after Getting Spotted Holding Hands with Singer Sela Vave
Jamie Foxx was spotted out with singer, Sela Vave. The sighting sparks breakup rumors with the star's girlfriend, Katie Holmes.
In the early hours of the morning, Jamie Foxx was spotted leaving Bootsy Bellows nightclub in Los Angeles with singer, Sela Vave. According to E News, the pair had attended Lil Pump's birthday party.
Paparazzi photographed pictures of the two holding hands, as they walked to Foxx's Lamborghini.
The woman identified in the pictures is model, singer song writer, Sela Vave. It is reported that Foxx has signed her as a new artist and he is mentoring her. A source tells PEOPLE:
"She's just a girl he's helping out, a young singer."
Vave has posted several pictures with Foxx on Instagram and seemingly confirmed their working relationship in a caption saying:
"I am so grateful to this man! Thank you so much @iamjamiefoxx for everything you do and for believing in me. #feelingblessed"
In series of black and white images, the two appear to be spending time near a lake.
Evidence of his mentorship is also seen in earlier posts shared by Vave where she has shared images and videos of various music related events that she has attended with Foxx. During an appearance at the Apollo in the Hamptons benefit in New York she writes:
That moment when you realize your on stage with @bep@rundmc @iamjamiefoxx and so many other icons while @bonjovi is singing #livingonaprayer #thehamptons were lit!!
The singer shares a series of videos and pictures of the event where she joins Foxx and other famous artists on stage.
Foxx and Vave also appear to share a personal relationship. In July, she joined him and several of his friends and family on a trip to Disneyland.
The images of the two leaving the club hand in hand have fans speculating that Foxx has broken up with his long-term girlfriend, Katie Holmes.

Fans question Jamie Foxx's relationship status with Katie Holmes | Instagram.com/ashleyrayyyyy

Fans question Jamie Foxx's relationship status with Katie Holmes | Instagram.com/shvlbe
Foxx and Holmes have maintained a very private relationship, since 2013. The couple have never publically confirmed their relationship but are often seen holding hands and vacationing together.
Following Foxx's night out with Vave, a carefree Holmes was out and about in New York.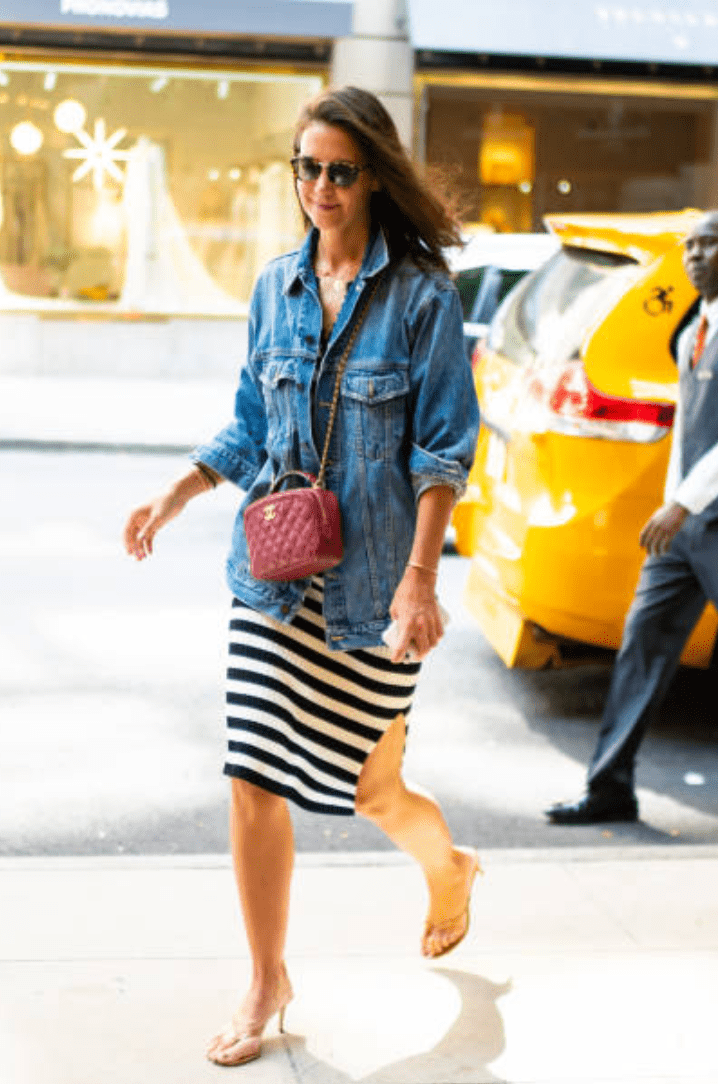 Katie Holmes pictured by paparazzi out and about in Midtown, New York | Getty Images
Breakup rumors have surrounded the couple because the two have not been seen together since they made a rare public appearance together at the MET Gala, in May.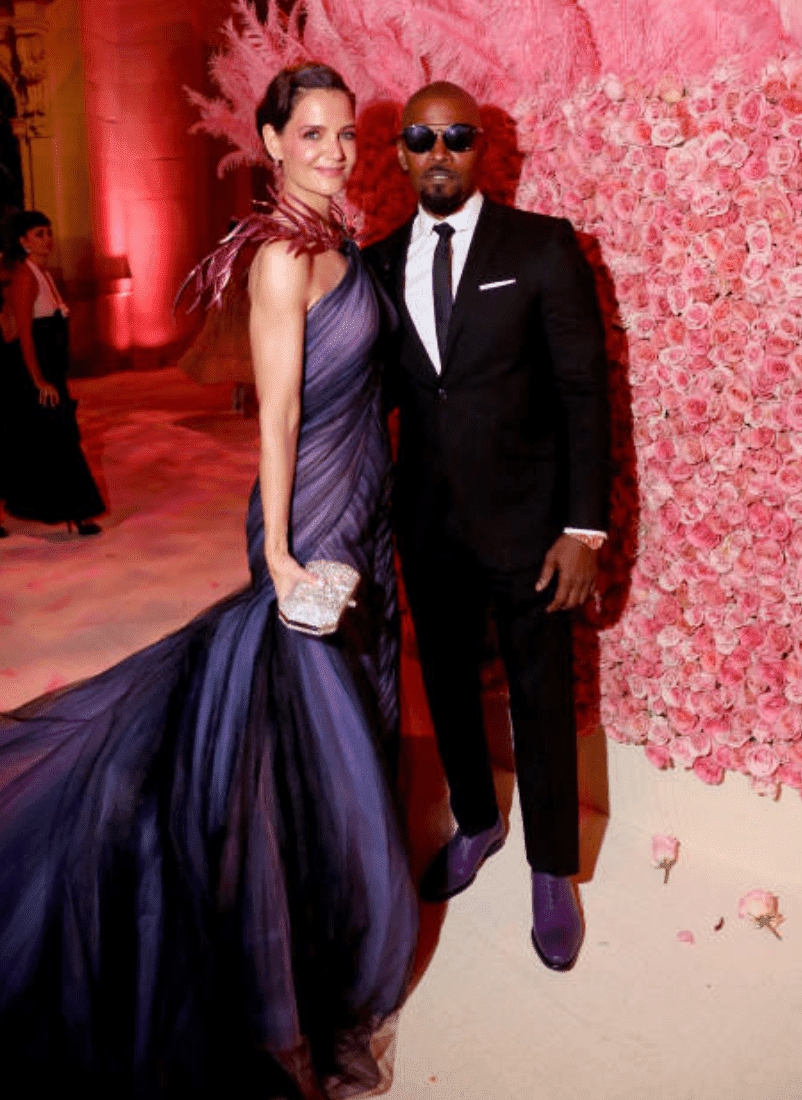 Katie Holmes and Jamie Foxx the MET Gala | Getty Images
In that past month, Foxx has reportedly been seen out in public with other unidentified women. The couple have not confirmed or spoken out publically about the speculation surrounding their relationship status.
Please fill in your e-mail so we can share with you our top stories!