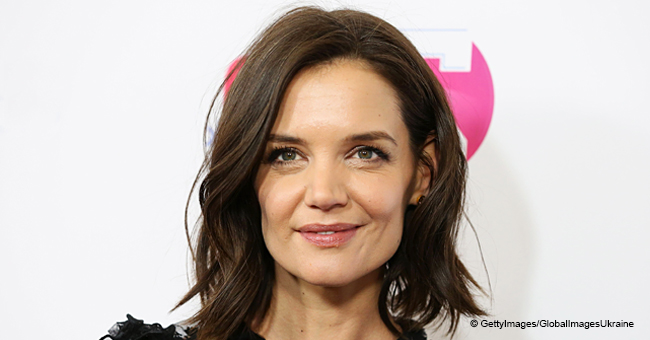 Katie Holmes and Jamie Foxx Caught Holding Hands on a Rare Outing with His Oldest Daughter
Love is in the air for two of Hollywood's famous — Jamie Foxx, and Katie Holmes. The duo appeared in an upload recently and was seen holding hands. The recent post on Instagram also featured Jamie's 25-year-old daughter, Corrine.
A picture speaks a thousand words, and these two celebrities are willing to talk aloud in a photo, rather than comment on their relationship when confronted. The two lovebirds have been known to be involved with each other since 2013.
After they had snacked at Westfield Century City Mall for over three hours, the pair couldn't get enough of each other as they strutted hand-in-hand in public.
As they showed off their affection towards each other, Jamie's daughter was not left out; she showed her support by smiling and tapping a fair share of family time with her father and his girlfriend.
The family hangout was quite eventful. Sources confirmed that they visited several other places like Annenberg Space for pictures, and Bacio di Latte to spend quality time. The lovers seem not to mind the crowd, as Corrine went everywhere with them.
Apart from the smiles and cheers, all three of them styled in simple outfits, Jamie Foxx went all sporty with his white kicks and matching shirt paired with joggers. Katie dressed in a trench coat and fitted jeans, and Corrine went all black with her hair ponytail-styled!
Although the media reports that Corrine is a model/actress, there is nothing known about Jamie's other daughter 9-year-old Annalise.
Both lovers try to keep their relationship private to shield their kids off any unnecessary attention from the media.
The duo has strived to make their bond successful, and they have managed to keep their affair under wraps until recent pictures surfaced. Jamie isn't the only one who had been involved in a relationship before, Katie was also married to Tom Cruise, but their marriage hit rock bottom in 2012. They both have a 12-year-old child named Suri.
Both Jamie and Katie had known each other since 2006, but they became intimate in 2013, shortly after her split with ex-husband. In 2015, she graced his birthday party with her presence, and this made the media run amok with speculations of how serious they seemed.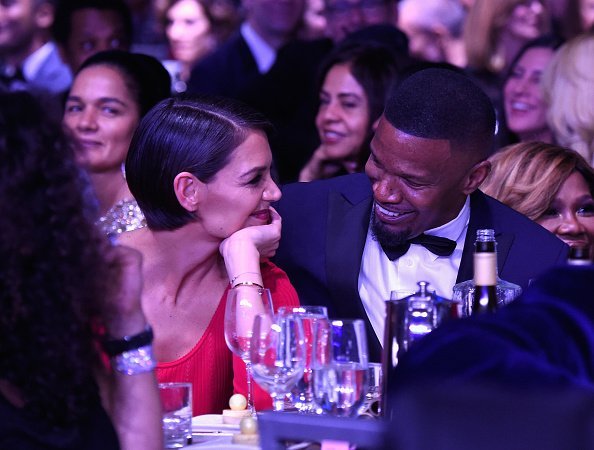 Katie Holmes and Jamie Foxx attend the Clive Davis and Recording Academy Pre-GRAMMY Gala | Photo: Getty Images
There were rumors of their engagement in 2016. Whether or not they are engaged, it is apparent that Katie would stop at nothing in showing support for her man at every given opportunity.
In 2017, she visited him at his residence in Paris, after he shot "Robinhood" and they walked holding hands.
At the Davis' Pre Grammys Gala in 2018, the duo is seen together all wrapped up in an embrace. They appear to have a history of holding hands and enjoying each other's company.
Please fill in your e-mail so we can share with you our top stories!