Everything We Know about 'Dog's Most Wanted,' Beth Chapman's Last Show
Fans will say one final goodbye to bounty hunter Beth Chapman when they watch "Dog's Most Wanted" next month.
In the aftermath of Beth's tragic death on April 6, her friends and family chose to continue sharing pieces of the Chapman family's life with their loyal fans.
Beth, who died at 57, first entered our living rooms on August 30, 2004, when "Dog the Bounty Hunter" premiered. The show went on for eight seasons before it ended in 2012.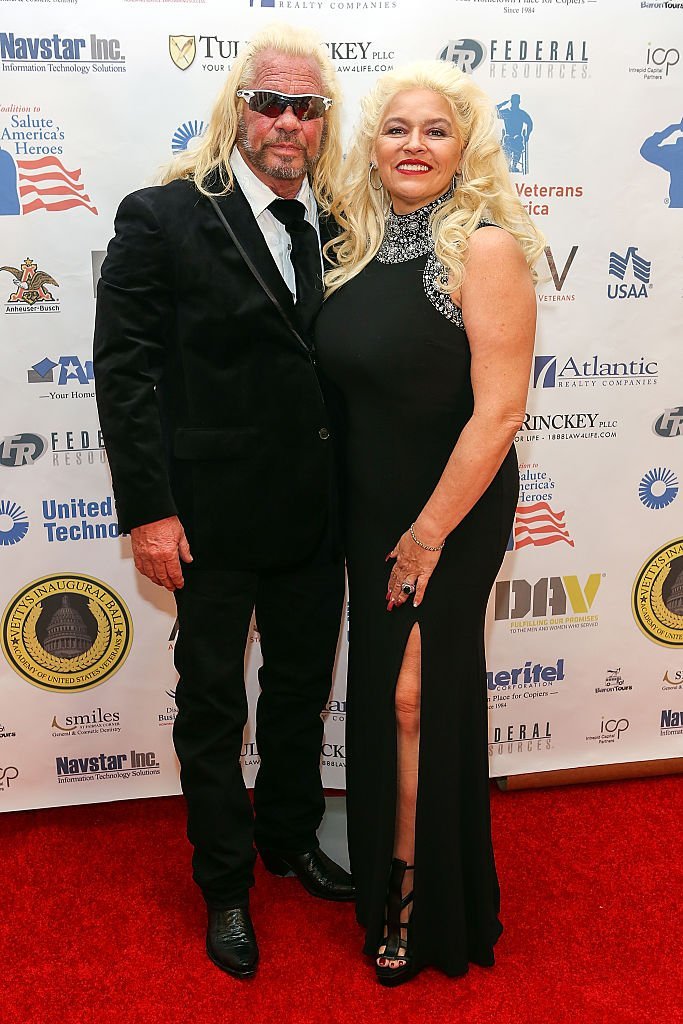 An incurable disease
Last November, Beth was diagnosed with throat cancer nearly a year after being successfully treated for the disease a first time. Sadly, the Denver native wasn't as lucky the second time around.
After making the announcement, husband Duane "Dog" Chapman showed that he would remain by his wife's side for as long as she battled against the disease. Yet there was more he needed to do.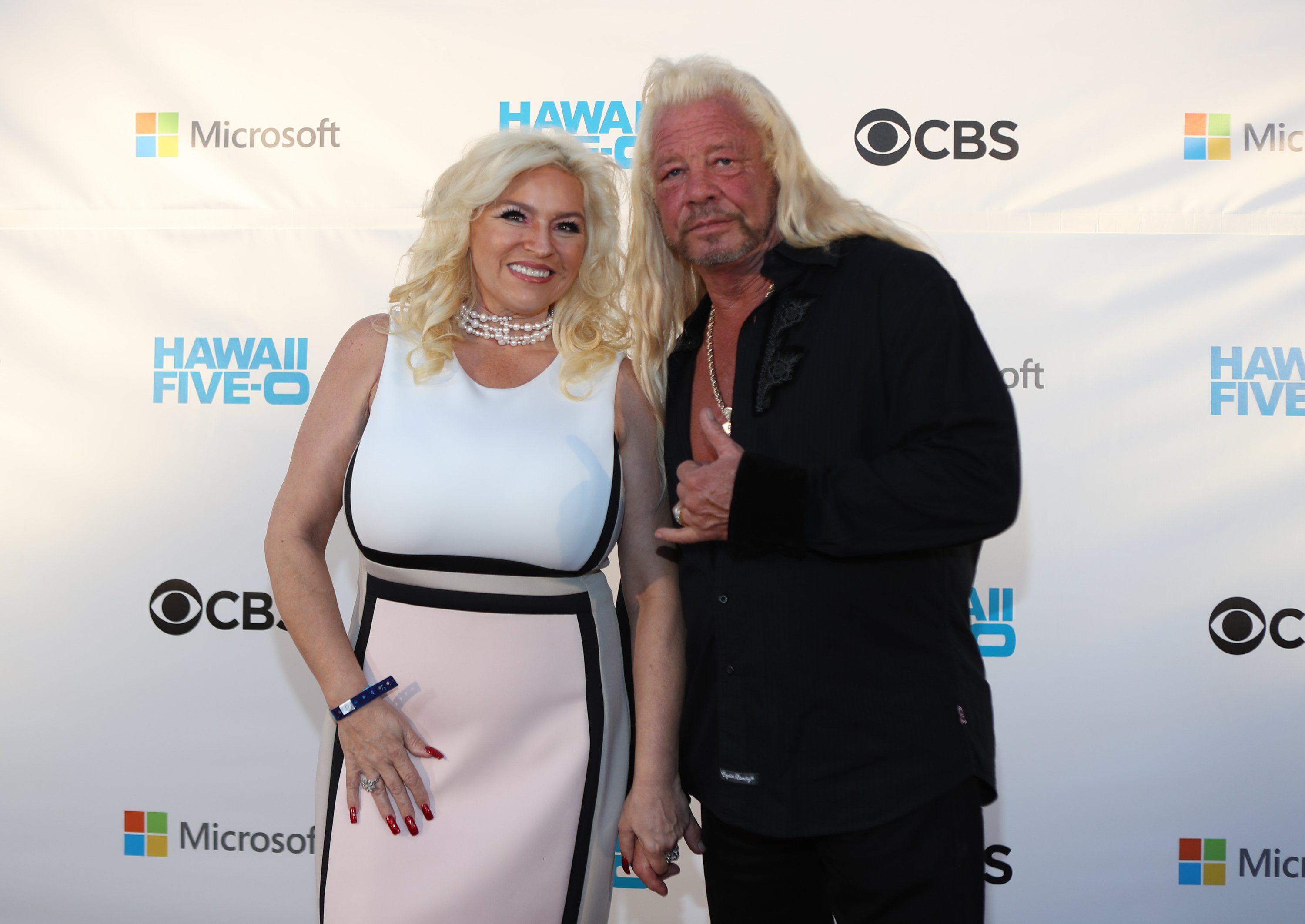 Return to television
In order to cover medical bills, Duane and his wife made the decision to return to television for a spin-off of the original show. This one would be called "Dog's Most Wanted."
Undeniably, fans and family were aware that the show might become a tribute to Beth — especially since the famous bounty hunter refused cancer treatment.
Now that she's no longer with us, fans are eager to tune in to watch as a brave Beth hunts down criminals while battling cancer. The July trailer confirmed her role in the show and also showed her discussing the disease.
What's to come
A press release reportedly revealed that Dog, joined by his team The Dirty Dozen, will hunt fugitives from his personal bucket list of fugitives. That means that names from the FBI, U.S. Marshals, and the States' lists of most wanted criminals are all included.
Back in January, a statement from Duane reportedly read:
"Crime in America is skyrocketing! Criminals are finding it easier to avoid the system. With more and more dangerous criminals running the streets, the time couldn't be better for the World's Greatest Network to bring back the World's Greatest Bounty Hunter. Fugitives beware!"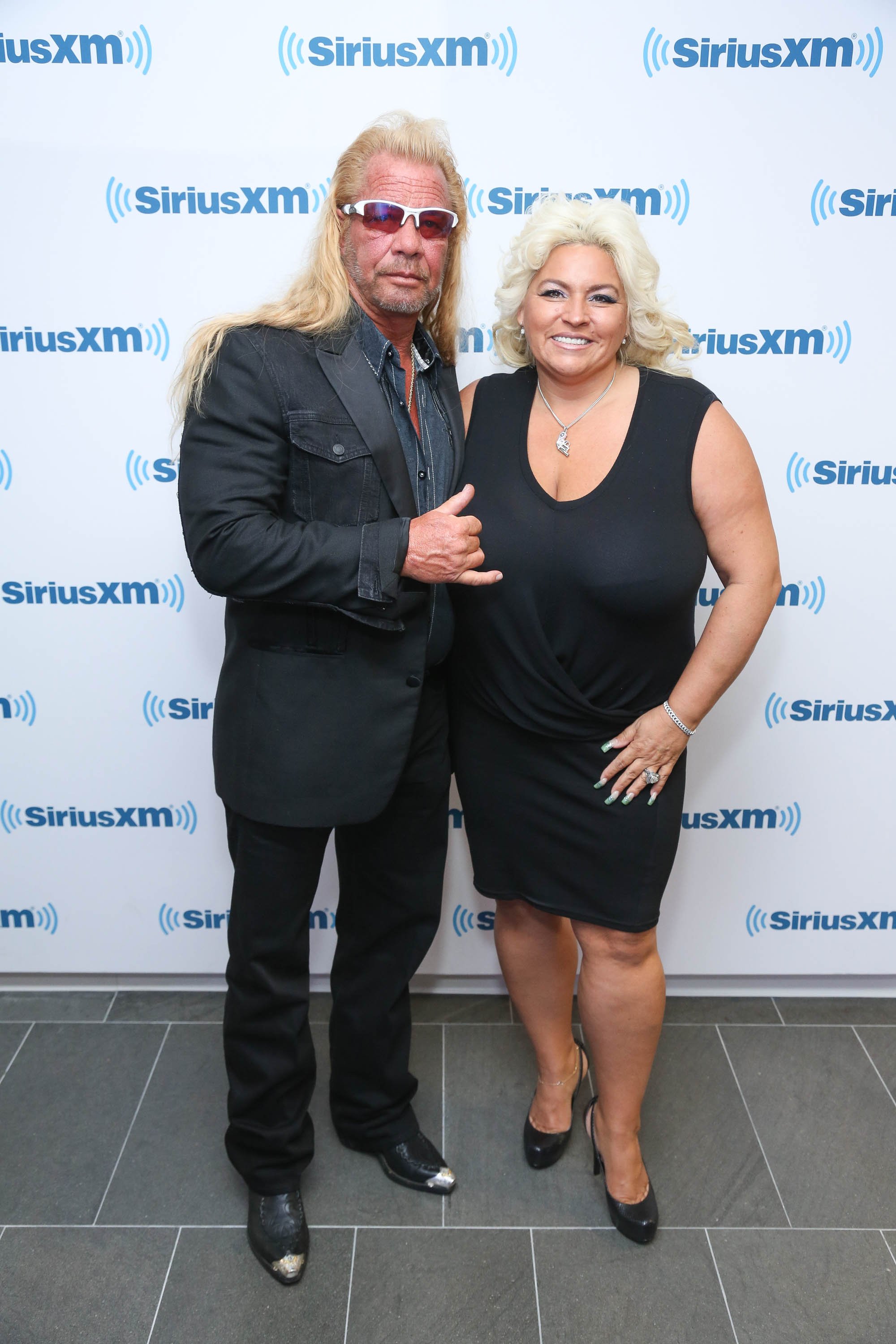 New trailers released
Last week, eager fans were left with a bittersweet taste when the WGN network released a sneak peek of "Dog's Most Wanted." A smiling Beth appeared in the 15-second clip of the show.
In other scenes, we see her large blonde hair from behind as she carries out her hunting. At the end of it, a woman being put in cuffs asks, "Who are you?" to which Duane responds, "Now you know who we are!"
So many fugitives. So little time. #DogsMostWanted premieres Wednesday, September 4th at 9/8c only on #WGNAmerica. Find your @WGNAmerica channel now https://t.co/zzyVg1GGnN. pic.twitter.com/NY70yOq5eh

— DogWGNA (@DogWgna) August 15, 2019
The latest trailer comes after another early-August release. Running for double the length of the latest one, the trailer showed Beth discussing her 50/50 chance of surviving cancer with chemotherapy.
Duane's son Leland Chapman is also spotted in the clip. At one point, Duane is heard saying, "This one's for Beth" as he brings in a fugitive. Towards the end, the couple share a kiss and Duane says, "I love my job, but I love you more."
This one's for #BethChapman! Watch the unforgettable series premiere of #DogsMostWanted Wednesday, September 4th at 9/8c on @WGNAmerica. pic.twitter.com/RKqHZ4Gc75

— DogWGNA (@DogWgna) August 9, 2019
Release date and marathon
Before fans watch the new show, they might want to tune in for a two-day marathon of "Dog the Bounty" which will run from Tuesday, September 3 to Wednesday, September 4.
After his loss, Duane reportedly released a statement saying:
"My wife is, was and always will be the heart and soul of "Dog's Most Wanted." Beth wanted nothing more than for the show to go on, and I am so proud of the legacy that she left behind. She lived and died for this show, and she would be so proud of how hard we worked bringing these criminals to justice."
Back in July, Duane confirmed the release date and time for the show to be September 4 at 9 p.m. EST on WGN.