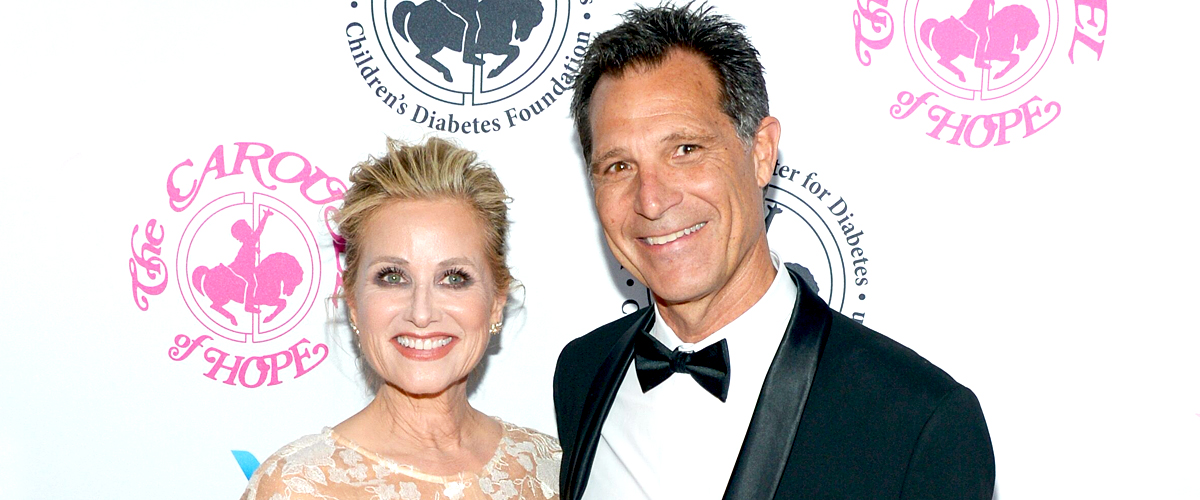 Getty Images
Meet Maureen McCormick's Husband of 34 Years and Their Beautiful Daughter
Maureen McCormick, best known for the "Brady Bunch," is one of the few actresses capable of staying married to the same person for more than three decades.
Born on August 5, 1956, in Encino, California, Maureen has been linked to the entertainment industry since she was a child. When she was six years old, she participated and won the Baby Miss San Fernando Valley beauty pageant.
MAUREEN MCCORMICK'S ACTING CAREER
Although winning the beauty pageant contest was an important milestone, the first time Maureen appeared on national television in the US was through Mattel commercials in 1964. She advertised Barbie and Chatty Cathy dolls.
From that point on, her career as a child star kept growing as she worked in two episodes of "Bewitched" and also took some guest roles on "My Three Sons," "The Farmer's Daughter," and "I Dream of Jeannie."
Maureen's most important role as a child actor, however, was Marcia Brady, the eldest daughter of six children in the "Brady Bunch." The show, which aired from 1969 to 1974, is considered one of the last old-style family sitcoms.
The series was so popular that it led to the creation of the film the "Brady Girls Get Married" and a spin-off "Brady Brides." In them, Maureen took the leading role next to Eve Plumb, also known as Jan Brady.
HER MUSIC CAREER
Thanks to the "Brady Bunch," Maureen McCormick got involved in the music industry as she recorded four albums and even toured with them.
In the early 70s, she released some singles and an album in collaboration with her "Brady Bunch" co-star Christopher Knight (Peter Brady), but it wasn't until April 1995 that she released her first studio album titled "When You Get a Little Lonely."
Her record contained a combination of different genres like blues and jazz, and was influenced by Linda Ronstadt, James Tayler, and the Eagles." Although the album got negative reviews from critics, her vocals were praised.
HER ROMANTIC LIFE
The actress pointed out that Barry's father always wanted them to get married. Soon after she released her book, Barry confirmed on his blog that her description of their relationship was very accurate.
"She speaks very highly of me and our hormonally charged relationship as teenagers. She accurately describes the condition our condition was in and just how far it went (which wasn't quite far enough for my young passion)," he wrote.
Apart from that, Barry admitted to feeling thankful for the way Maureen explained their fling as it made him look like a gentleman instead of "a cad." Unfortunately, their relationship didn't last long.
MICHAEL CUMMINGS, HER ONE AND ONLY
In March 1985, Maureen and Michael Cummings, an actor she met in a church, tied the knot. Together, they have one daughter named Natalie, born in May 1989. After their daughter was born, Michael opted out of the acting world and started working in corporate sales.
Years later, he returned to acting and took a role in "Castle." Natalie, 30, didn't follow on her parent's footsteps and is currently into the Yoga business.
During a 2017 interview with Closer Weekly, Maureen admitted that marriage was the "hardest thing you can ever do."
"You just need to get through those times when they can make you so mad, or when you walk out that door, but don't. Today I trust that man with my life!" she confessed.
Apart from that, Maureen admitted that both of them became better people through their love and that no matter the problems they might face, the couple is always ready to solve them together.
"He's never let me down — even though I've been so mad at him and we've disagreed about so many things, we've chosen to keep working at it. I don't know if anyone else could have taken me!" the actress joked.
Even though Maureen was joking, Michael was crucial in her life. She revealed in her memoir that she struggled with drug abuse in her 20s and that, thanks to Michael, she went through several interventions and rehabs that ultimately got her life together.
At the moment, Maureen is 63 years old and still active in the entertainment industry. The latest film she worked at was "Rock, Paper, Dead," a 2017 psychological thriller wherein she portrayed a nurse.
Apart from that, Drew and Jonathan Scott, also known as the "Property Brothers," are working with Maureen in "A Very Brady Renovation." They are recreating the iconic house portrayed in the "Brady Bunch" show.
Please fill in your e-mail so we can share with you our top stories!