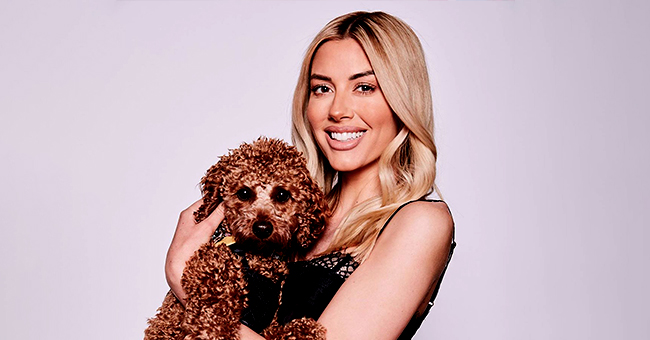 instagram.com/heatherraeyoung
Tarek El Moussa's New Love Heather Rae Young Hints at Moving to 'Orange County' to Be with Christina Anstead's Ex
Things seem to be moving quickly for Tarek El Moussa and his new love, Heather Ray Young. She hinted on a possible move to Orange County in a social media Q&A.
It's only been about two months since Tarek El Moussa and Heather Rae Young started dating, and they are growing strong. In a Q and A session on Young's Instagram, she hinted on a possible move to Orange County.
In the "Ask all, hide nothing" session, one of the reality star's followers asked if she would consider relocating to somewhere outside her current location, Los Angeles. Young responded,
"Orange County ?. Hehe, but would definitely always have a place in L.A."
The "Selling Sunset" host also updated her followers on the current state of her relationship with El Moussa. She said they are
"Doing amazing, and having the best time together."
El Moussa and Young confirmed their relationship early this month after being together for over a month. They admitted to seeing each other after they got photographed sharing PDA on a yacht in Redondo Beach, California.
In a lengthy write up on Instagram, the Flip or Flop star who reportedly owns a $2.28 million "Bachelor-dad pad" in Costa Mesa, said in respect to the former Playboy Playmate,
"It's official, after more than three years on my own, I am PROUD to say this sweet, beautiful, and talented young lady is my girlfriend."
Since the official announcement, the "Flip or Flop" star has gushed about his love with every opportunity. Speaking with Access Live, the dad-of-two described the TV star as a brilliant person, with a huge heart.
"She's the coolest girl I have ever met, and I just adore her," he added.
El Moussa is so happy and in love that he wasted no time in getting his children — Taylor and Brayden — with his ex, Christiana Anstead, to meet his girlfriend. The Netflix star also met the Long Island native's parents and sister, and the couple is excited about their future together.
The Netflix star described her man to PeopleTV "Reality Check" as "romantic and amazing," adding that their relationship so far has been, "all happiness and smiles."
After surviving two cancers, a painful divorce, and a back injury, El Moussa had lost hope in the romance department.
But with the appearance of Taylor in his life, he is ecstatic and wants the world to know that he met someone unique, who makes him want to be a better man every day.
Please fill in your e-mail so we can share with you our top stories!