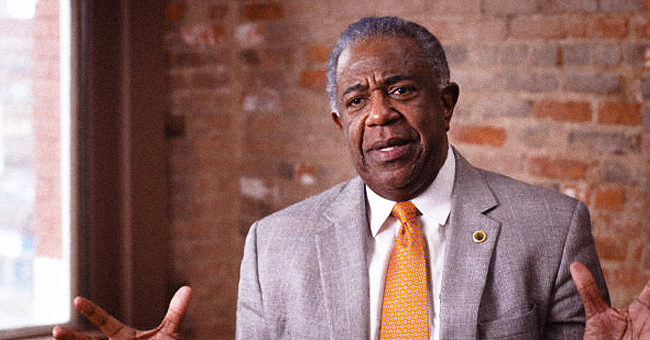 Twitter/BLM_Report
Birmingham, AL's First Black McDonald's Owner Used to Make $5 an Hour Painting Signs for Coca-Cola
Birmingham's first black McDonald's owner used to work as a painter in Coca-Cola earning $5 dollars an hour. See how he was slowly able to build an empire all thanks to his hard work.
Graduating from Goodwyn Middle School in 1967, Larry Thornton did not think much of it as he wasn't a star student at all despite the fact that they were only six students in the graduating class.
At the time, he never would have imagined what life would be like when he grew up.
However, through the years, he found himself becoming an author and entrepreneur, something that happened after he made $5 dollars an hour painting signs at Coca-Cola.
The Fruits of his Labor
Now, he is the first Black owner of a McDonald's branch in Birmingham, Alabama, which he began in 1992. A couple of years later, he also became the first Black member of the Board of Directors for Coca Cola's Bottling Company United Inc., in 2003, after he was recognized for his work.
He also ventured into writing, publishing the book "Why Not Win?" which aims to prepare students, industry executives, and employees to take on leadership roles.
Published through his institute, Why Not Win institute, they were able to donate $3000 to the United Negro College Fund (UNCF) and almost $1000 to the Tom Joyner Foundation for more scholarships.
An Impossible Dream
According to Thornton, the success he achieved was something he wouldn't dare think when he was a boy. In fact, he thought it was impossible. Growing up, his mom would warn him: "Watch out for the chain gang, watch out for the Klan."
When he was 12-years-old, the death of Dr. Martin Luther King Jr. opened his eyes. At the time, a white boy asked: "Y'alls king is dead, what y'all [expletives] gon do now?"
To Thornton, that was the last straw.
"I just retreated into my art, into my drawing."
Motivation to Do Well
He ended up not going to school because school was writing him off. He was a black boy at a predominantly white school, and there wasn't much room for excelling.
In school, white students avoided him at walkways, they wouldn't drink from a water fountain he used, and he wouldn't get tackled in football because other kids didn't want to touch him. At such a young age, he accepted that this was the life he had to live because of the color of his skin.
"Because of my skin pigment and hair texture, this is life."
Finding Motivation
However, he found a mother figure in Miss Nichols, her English teacher who ultimately changed her life. It was Miss Nichols who uttered the words: "I think you ought to go to college," and this was the first time he ever considered it.
If she said that I was college material, then by God, I must be college material."
He ended up with a Bachelor of Science degree at Alabama State University, and this was only the beginning of his bright future.
Hard Work Pays Off
In 1979, he landed a job at Coca-Cola, painting signs for them. In four months, he was promoted to manage the whole department, but he kept thinking about starting his own company.
It was when he met Herman Petty, the first Black owner of a McDonald's franchise in its history, that he got the idea of starting his own branch as well.
"One thing I couldn't get out of my head was the number of white patrons who frequented this business. I asked, 'You think they would do that in Birmingham, Alabama?"
So after working hard in Coca-Cola, he was able to open his own store in July 1992. At the time, other white owners of McDonald's franchises walked into his store saying: "We'll own this in two months."
Unfortunately for them, Thorton improved them wrong, incorporating Thorton Enterprises in 1992, opening five more branches under his umbrella, which he ultimately passed on to his son.
Advice to Struggling Entrepreneurs
As for how he's gotten to where he is now, there's only one thing he could say:
"There's no substitution for hard work."
Please fill in your e-mail so we can share with you our top stories!