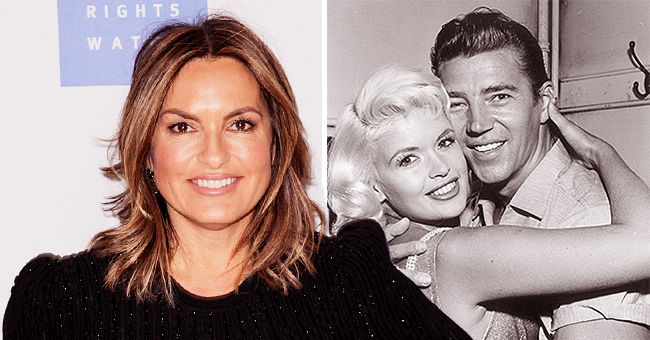 Getty Images
Mariska Hargitay Shared Important Lessons She Learned from Dad after Her Mother's Passing

Mariska Hargitay has had a long and beautiful career, but she may not have gotten a good start if not for the valuable lessons she learnt from her father.
Mariska Hargitay of "Law and Order: Special Victims Unit" has enjoyed a long and successful career on television.
Despite suffering a tragedy at a young age, with the death of her mother, Jayne Mansfield, Hargitay forged ahead with her dreams, until she achieved them.
"LIFE IS HARD, BUT YOU DON'T QUIT"
Hargitay in an interview with Closer Weekly revealed that she would not have gotten over her mother's death or found fame if not for the important lessons she learnt from her father, Mickey Hargitay.
The Emmy winner said:
"The message I got from my father was that life is hard, but you just don't quit."
She added:
"I'd get an audition, and he'd say, 'How hard are you going to work for it?"
The TV star noted that those words made her push herself when she didn't want to, and act confident when she didn't feel it until she learnt to believe in herself. Now, Hargitay believes that:
"If you kick fear to the side, the payoff is huge."
HARGITAY ALSO LEARNT FROM OLIVIA BENSON
Asides from Mickey, the actress's character on SVU, "Olivia Benson," has influenced her outlook on life. She said playing the role of a detective helps her analyze life away from the camera.
In Hargitay's words, her on-screen persona helps her see that despite the darkness, things can be bright on the other side. She said:
"I've learnt from Olivia to have hope, stamina, fierce protection, and never to give up no matter what happens."
A FAMILY PERFECT FOR HER
The lessons she learned over the years impacted the TV star's life a lot, and when she met her husband, Peter Hermann, in 2001, she was in a good place mentally to start a relationship.
By 2004, Hargitay, and the "Younger" actor got married and welcomed their first child, August Miklos, in 2006. By 2011, the couple adopted an African-American daughter, Amaya Josephine, and later brought home a son, Andrew Niklos.
Hargitay's life has shown her that family goes beyond biology, and she once explained that she and Hermann had a lot of love to give, hence their choice to expand their family through adoption.
The 54-year-old actress's father died in 2006, at the age of 80, but his lessons remain with her. Hargitay also has the family she once described, as the "Perfect family just for her" supporting her, and life for the actress is beautiful.
Please fill in your e-mail so we can share with you our top stories!