John McCain's Widow Cindy Reveals How She Learned 'to Live with a Broken Heart'
On August 25, 2018, Republican Senator John McCain passed on after battling with glioblastoma, a form of brain cancer. Now as the first anniversary of his death comes around on Sunday, his widow has revealed how she's been coping without him.
For a "People" magazine piece, Cindy McCain has opened up about how she's dealing with the loss of her husband John McCain, 81. She noted that the "heaviest" part of their grief had subsided.
John's widow noted that her husband would've joked that "It's about time." She revealed that the late politician wouldn't have wanted his family to mourn him forever, nor would he have wanted any sad commemorations of his passing.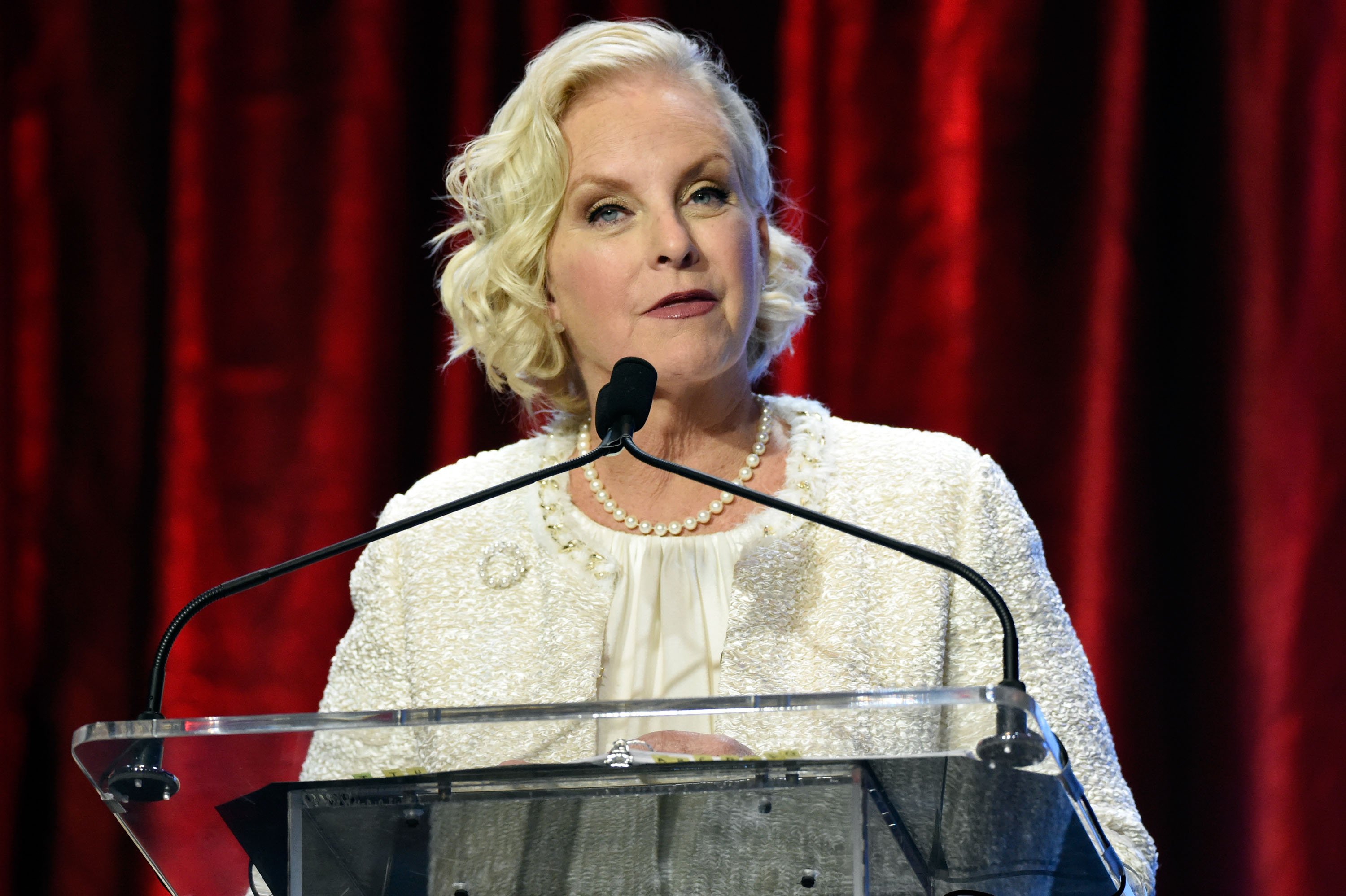 Instead, he would have wanted his family to "celebrate the life we shared with him." Cindy candidly admitted that getting to where she was today wasn't easy because she'd grown "accustomed to sharing life with John."
"I learned to live with a broken heart."
She confessed that "there were days when I felt overwhelmed by his absence, and the habits and little problems of ordinary life seemed a challenge." However, she's managed to soldier on but allowing herself to know that it was alright "to not be okay every day."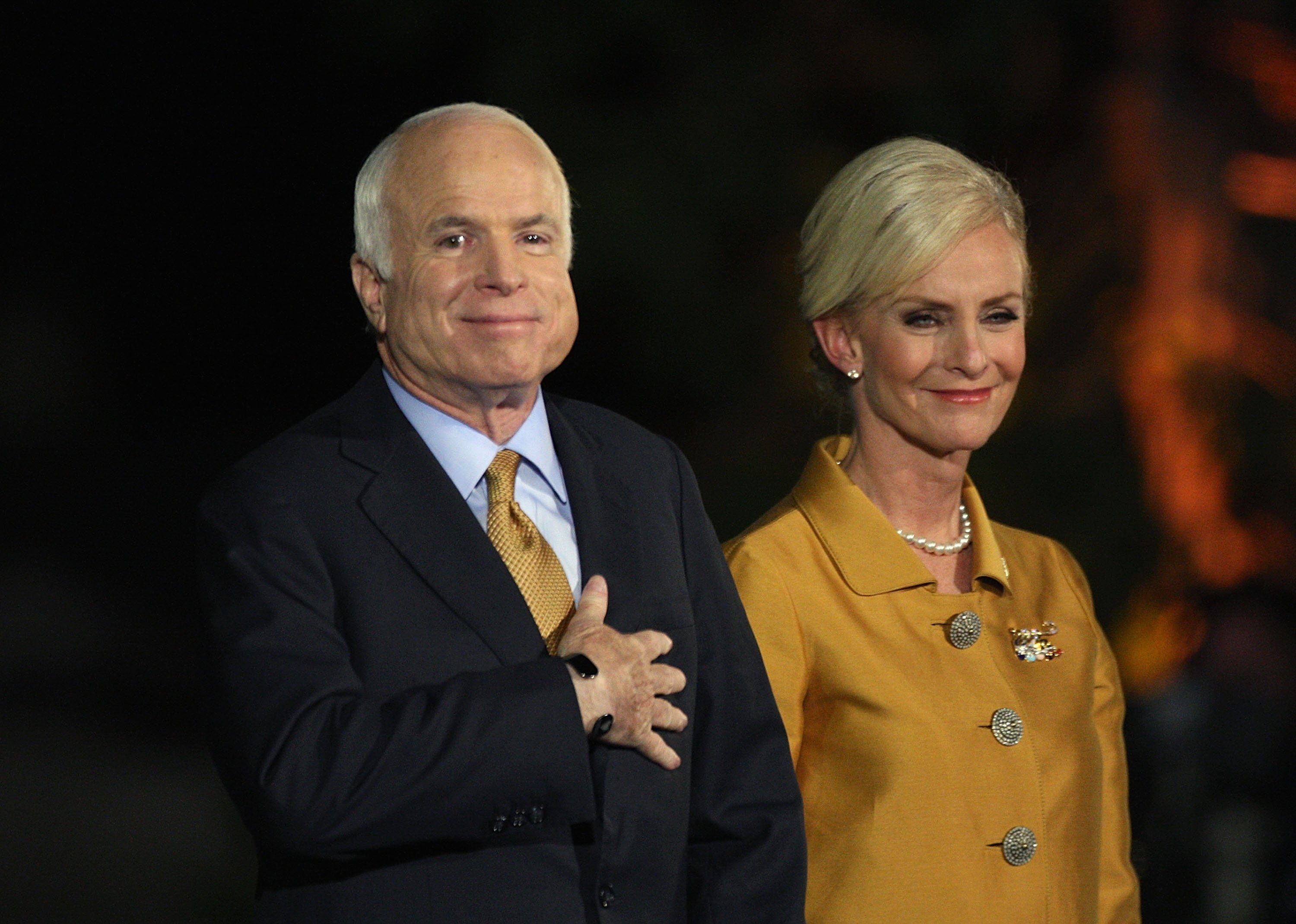 The late senator's wife explained that she'd learned "to live with a broken heart" and that "the bad days" had "become fewer." One of the things that have helped her carry on was the fact that she's a mother.
She and her husband are parents to seven children. John had Douglas, Andrew, and Sidney, from his first marriage and with Cindy he had Meghan, Jack, James, and Bridget.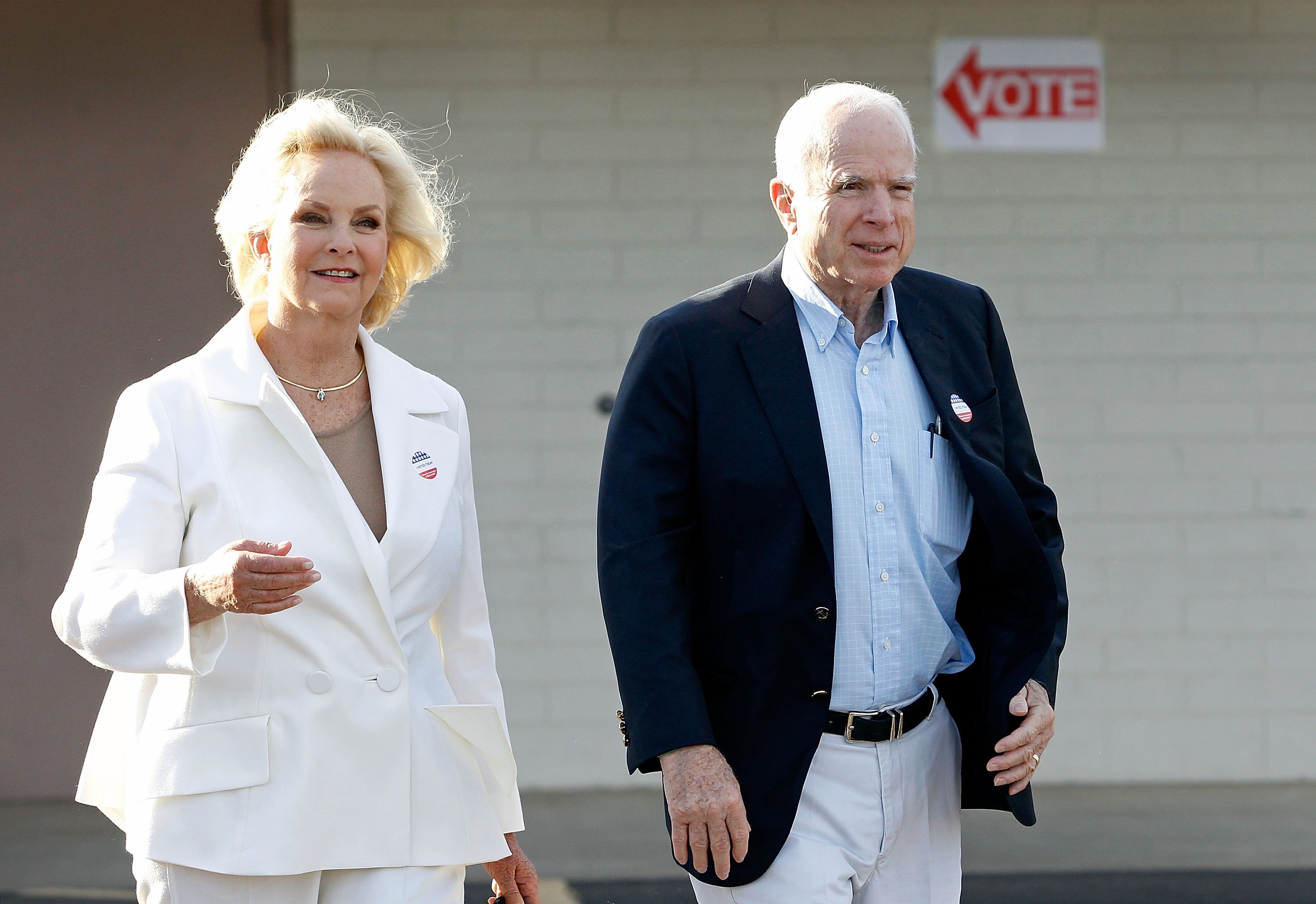 Even though all her children are adults, they'd come to rely on their mother to give them counsel and support as they mourn too. The other thing that kept Cindy going was the fact that she was expecting a new grandson.
Jack and his wife, Holly, are expecting their first child together. The late politician's wife revealed that she'd since "moved back to the neighborhood" where she grew up.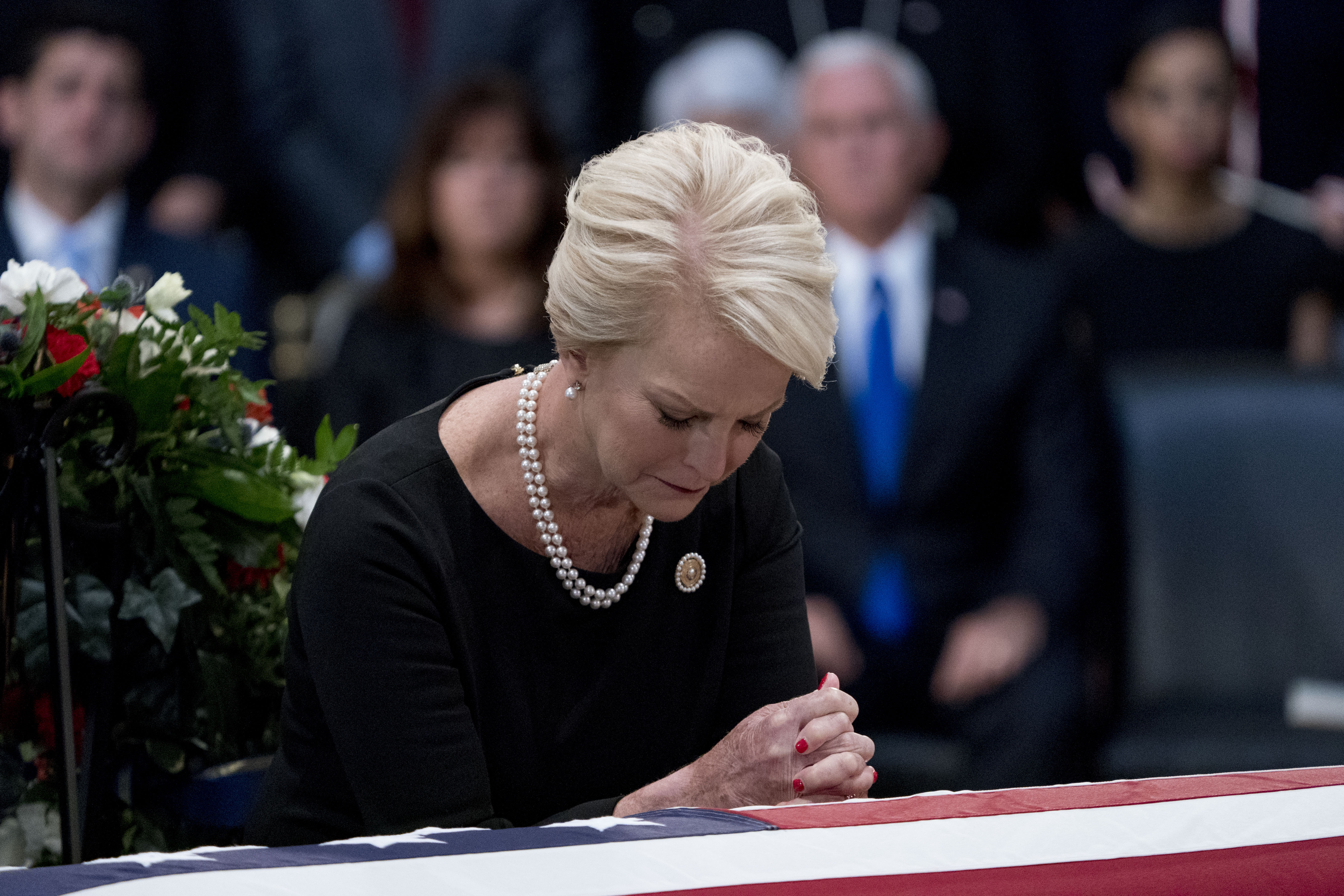 It's also the place where she and John had begun their married life and raised their children. Cindy found comfort in the familiar settings of the neighborhood.
She's now also working as the chairmanship of the McCain Institute's Board of Trustees. The organization allows her to keep busy, pay tribute to him, and keep his legacy alive.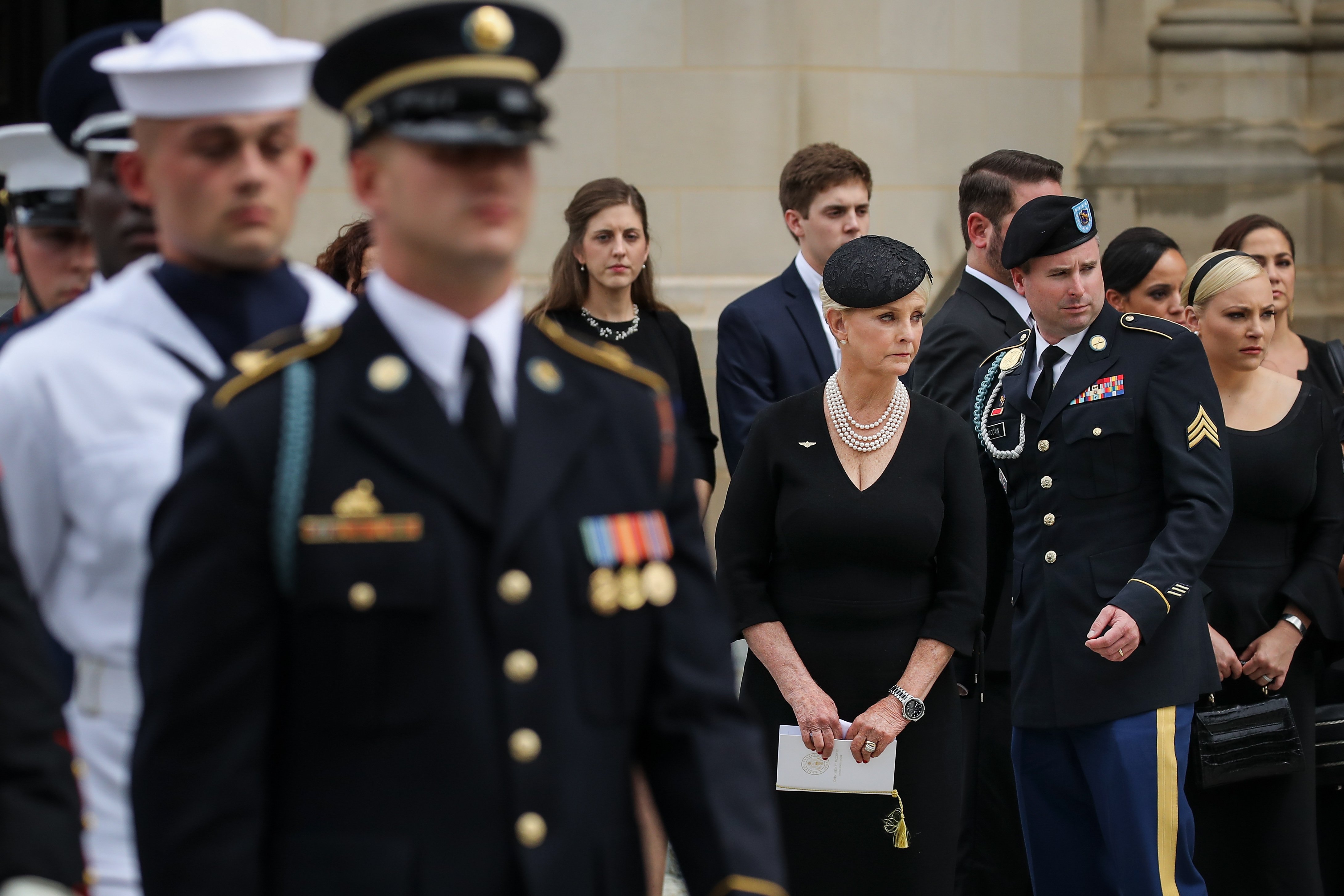 As her husband had promised, things were slowly getting better for them. However, the McCains couldn't help but miss "his dynamism," humor, the adventures they shared, and "the fun we had together."
The piece concluded with Cindy writing: 
"John was never happier, never more satisfied, never more sure of himself than when he was helping the good guys fight the bad guys to help the little guys."
My heart is broken. I am so lucky to have lived the adventure of loving this incredible man for 38 years. He passed the way he lived, on his own terms, surrounded by the people he loved, in the the place he loved best.

— Cindy McCain (@cindymccain) August 26, 2018
The day after her husband passed, Cindy took to Twitter sharing that her "heart" was "broken." She expressed gratitude for the 38-years that the couple got to spend together.
John's widow ended her post writing: "He passed the way he lived, on his own terms, surrounded by the people he loved, in the the [sic] place he loved best." The late senator died at his Arizona home surrounded by family.