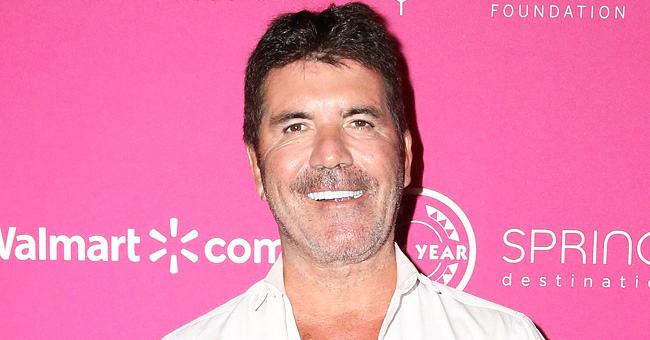 Getty Images
AGT Fans React to New Photoshopped Picture of Howie Mandel with Simon Cowell
Airing the quarter final shows this month, 'America's Got Talent' season 14 is coming to an intense end. Howie Mandel lightened the mood surrounding the shows upcoming finale with a photoshopped picture of himself with fellow judge, Simon Cowell.
"America's Got Talent" viewers are on the edge of their seats as they prepare for the show's finale, in September. On August 21, fan favorites such as "The Sentimentalists" and Golden Buzzer winner, Joseph Allen were shockingly eliminated.
Adding a lighter note to the highly competitive atmosphere of the night, superstar, Susan Boyle returned to the stage. It has been ten years since she performed on the "America's Got Talent" stage. Boyle blew away audiences with her jerking performance of, "I Dreamed a Dream."
Topping the events of that night is a tweet by Mandel. Adding some comic relief to the day's events he writes:
"Hi FANdels,Due to overwhelming demand, I give you Simon Dun and Howie Joseph. What a good looking bunch. #AGT#Siwie"
Fan are divided over the hilarious image. Some love it and enjoy Mandel's comedic approach, others completely dislike the joke.
The photoshopped picture of Mandel crouching next Simon Cowell is a parody photo of "Twenty One Pilots" music duo Josh Dun and Tyler Joseph.
"Twenty One Pilots" is best known for hits such as "Heathen" and "Stressed Out." At the 59th Grammy Awards they famously accepted their award for Best Pop Duo/Group Performance for "Stressed Out," in their underwear. When their names were announced to receive their award, the Dun and Joseph removed their trousers and hit the stage in just their boxers. Explaining to a hysterical crowd, Joseph says:
"If we ever go to the Grammys, if we ever win a Grammy, we should receive it just like this."
Considering Cowell has been showing off the results of his weight loss journey, reportedly dropping 20 lbs, we hope Simon Dun and Howie Joseph don't hit the "America's Got Talent" stage in just their boxers too.
Please fill in your e-mail so we can share with you our top stories!