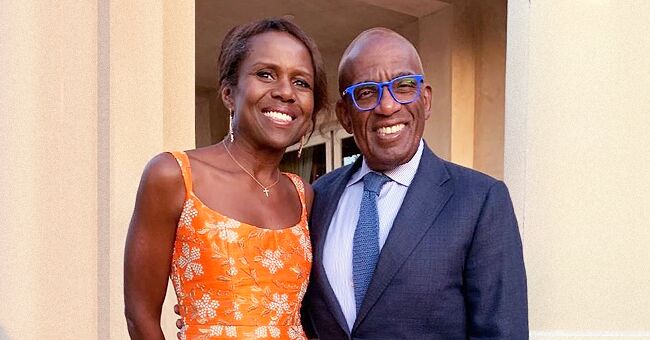 instagram.com/alroker
Al Roker's Daughter Leila Is All Grown up and Looks so Similar to Her Mother Deborah
Leila Roker, the daughter of weather forecaster Al Roker, has grown up to be just as stunning as her mother.
Born on November 17, 1998, Leila is the daughter of Al Roker from his second marriage to journalist Deborah Roberts. She was conceived after months of fertility treatment.
"My style is fluid. Sometimes I like to be girly, and other times I like to be edgier."
The world got an intimate look at the life of Leila on the "Today" show when she and her famous dad ventured out together to Sequoia National Park in 2016. That was their first-ever camping trip.
Leila, who is a student at the American University of Paris, loves to travel and has an enthusiasm for fashion. She once shared on Instagram:
"It varies from day to day. Some weeks I'll wear a lot of skirts; other weeks I'll wear tomboyish styles. My style is fluid. Sometimes I like to be girly, and other times I like to be edgier."
Leila's preferred celebrity style icons include Rihanna, Kylie Jenner, and Khloe Kardashian.
Like other celebrities' children, Leila also experienced being a target of haters. However, she calmly clapped back against them, saying:
"To everyone that has mean things to say: First of all, leave me alone. I am 18 years old, I can wear what I want and do what I want. If that means I'm a [expletive], or a [expletive] to you, so be it."
Leila likewise pointed out that she looks significantly better and has done considerably more in life than her haters.
"But thank you for continuing to be the barriers that set women back in being imprisoned by their looks," she concluded.
When it comes to her career, Leila appears to be shaping up to take after her mother, who has reported for both ABC and NBC. According to her LinkedIn page, she's a "budding journalist."
Leila has two siblings — Nicholas and Courtney, whom Al adopted when he was married to WNBC producer Alice Bell.
Please fill in your e-mail so we can share with you our top stories!