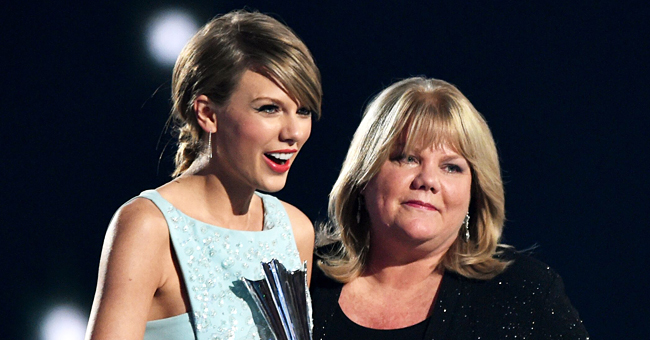 Getty Images
Taylor Swift's New Song Reportedly Pays Tribute to Her Mom Andrea's Battle with Cancer
Award-winning singer/songwriter, Taylor Swift recently honors her mom who is battling cancer in a new emotional song titled "Soon You'll Get Better" which was released on August 23.
The 29-year-old has not failed to remind her fans how much love and adoration she has for her mother, Andrea Swift.
Sadly, she recently hinted that her mother was combating cancer for the second time, and she devoted a song titled "Soon You'll Get Better," in her seventh studio album, "Lover," to Andrea.
The young and talented musician revealed her worries concerning Andrea's health and acknowledged that the whole family was having a hard time with this news.
The "Lover" crooner expressed her fears and worries before the release of the album. She said:
"We as a family, decided to put this on the album, and it's something I'm so proud of, but it's just really hard. I can't sing it. It's hard to just emotionally deal with that song. You'll understand what I mean in a couple of hours."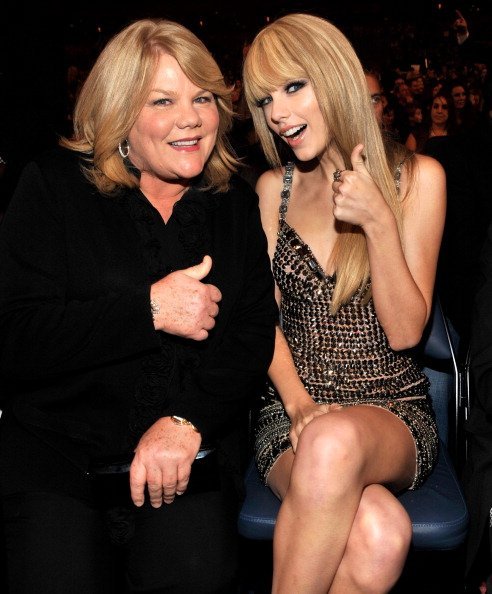 Andrea Swift and Taylor Swift at the 2010 American Music Awards in California.| Photo: Getty Images.
This is not the first time she will be dedicating a song to her mother. In 2011, in Santa Clara, California, the songstress sang "The Best Day" during her "Reputation Stadium Tour" to celebrate her mother on Mother's Day.
Taylor told the crowd that the song was for her mom and that they should think about the mother figure in their lives, who have contributed to their success and growth.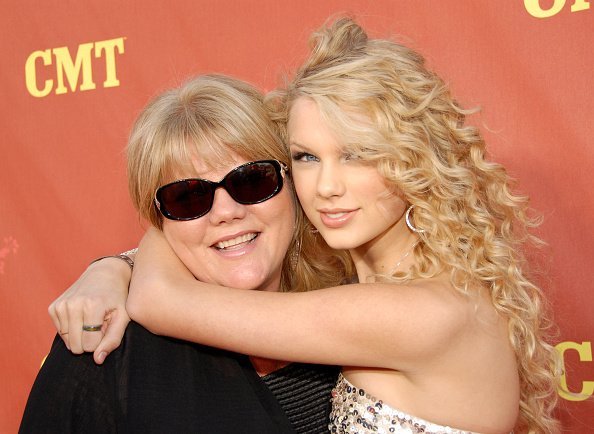 Taylor Swift and mother Andrea Swift. | Photo: Getty Images.
Andrea means a lot to Taylor, and when her first diagnosis came four years ago, the singer was profoundly devastated. The Grammy-winner posted via Tumblr in an emotional post titled "Just so you know."
The award-winning singer described how the family found out about this development. She said that it was upon her request that her mother agreed to go for a general checkup. She continued by telling her fans why Andrea will be absent on tours.
In 2009, Taylor shared how her mother came through for her when she had no friends by her side. She told Katie Couric that her mother was her "escape in a lot of ways."
The 29-year-old revealed to Elle in an interview regarding the thirty life lessons before turning the new age, 30 that one of the things she's learned was born out of seeing someone battle illness.
"Both of my parents have had cancer, and my mom is now fighting her battle with it again. It's taught me that there are real problems, and there's everything else. My mom's cancer is a real problem. I used to be so anxious about daily ups and downs. I give all of my worry, stress, and prayers to real problems now."
Both women share an invaluable bond, and the singer holds her mother accountable for her career success. It is no surprise that Taylor will serve as one of her mom's support in these troubled times.
Please fill in your e-mail so we can share with you our top stories!