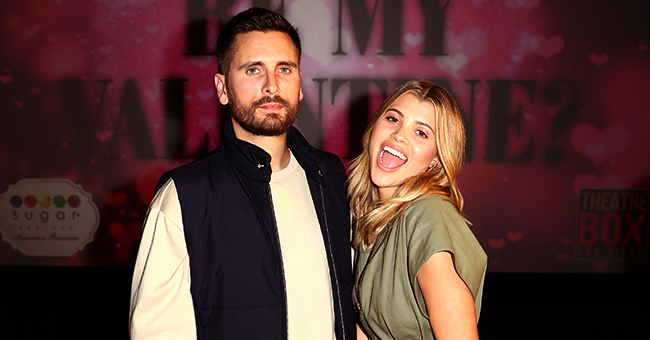 Getty Images
Scott Disick Surprises Girlfriend Sofia Richie with a Luxury Car for Her 21st Birthday

Sofia Richie just turned 21, and her boyfriend Scott Disick made sure to surprise her with a new Aston Martin to celebrate.
Before heading out for a trip in Las Vegas to party it up for her 21st birthday, Sophia Richie first stepped out onto her driveway only to find two luxurious cars parked in front.
On Instagram, the model is seen walking up to her new Aston Martin, which had a large red bow on top.
Not One, But Two Cars
It seems giving her an Aston Martin wasn't enough for 36-year-old Scott Disick, who made sure the ride's interior was decked out with orange leather seats.
Richie shared her surprise on Instagram, giving Disick the "best boyfriend award."
Aside from the Aston Martin, there was also a Range Rover parked upfront, but it is unclear whether or not Disick gave this to his girlfriend as well.
Prepping for the Party
Shortly after being surprised with her new cars, they headed to breakfast with pancakes, egg, and an "S" spelled out in blueberries. Of course, their breakfast included bouquets of flowers spread across the dining table.
Then, when they were all set, they flew off to Las Vegas through a private jet. Her intimate guest list includes the likes of Kylie Jenner, her older sister Nicole Richie, and of course, Scott himself.
Not seen in the pictures is Scott Disick's ex-girlfriend, Kourtney Kardashian, although the three are said to have a close relationship with one another despite everything that's happened.
Three's Company
In fact, back in December, Kourtney, Scott, and Sofia were spotted having fun with the Disick kids in Cancun, Mexico, where they soaked up some holiday sun.
Proving that all is good from their side of the story, Scott posted a photo of himself in between his two women, saying: "What more can a guy ask for. THREE'S COMPANY."
While it seems as if the three adults are doing this for fun, Khloe Kardashian points out that they do vacations such as those for the sake of their children.
Kourtney and Scott share three children, Mason, 9, Penelope, 6, and Reign, 4.
Please fill in your e-mail so we can share with you our top stories!