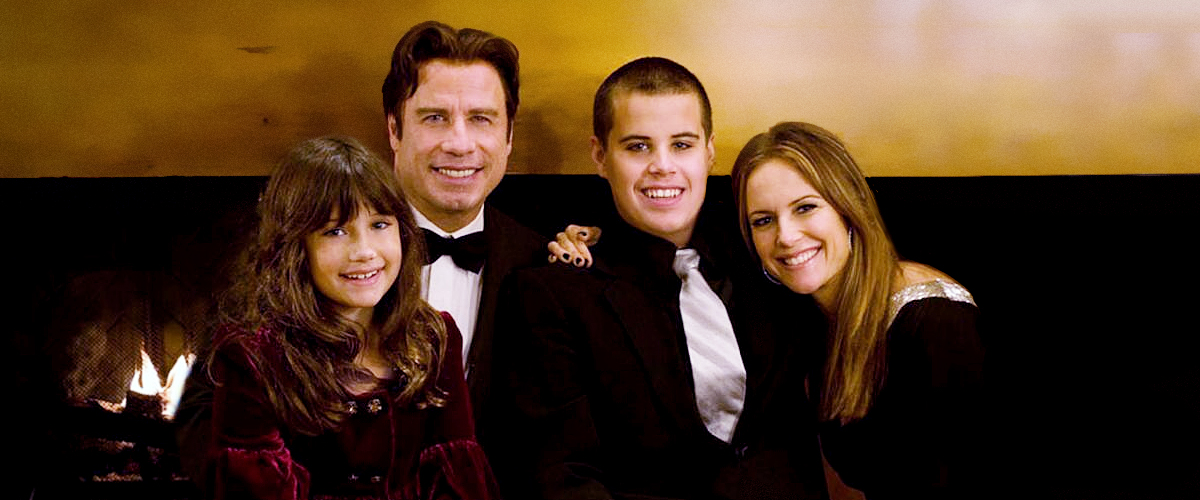 Getty Images
John Travolta on How Scientology Helped Him Cope with the Death of His Son
John Travolta, best known for "Grease" and "Pulp Fiction," revealed that the church of Scientology, which he has been part of since 1975, helped him cope with the loss of his son, Jett.
The actor, born on February 18, 1954, has been married to Kelly Preston, known for "Mischief Twins," since 1991. Together, they had three children: Jett, Ella Bleu, and Benjamin Travolta.
JETT TRAVOLTA'S DEATH
Unfortunately, on January 2, 2009, when the family was in the Bahamas for a Christmas vacation, Jett suffered a seizure and died at the age of 16. John and Kelly had previously stated that Jett became quite ill when he was two years old.
They confessed he was diagnosed with Kawasaki disease. According to Mayo Clinic, KD is an illness that primarily affects children and causes "inflammation in the walls of medium-sized arteries throughout the body." If not treated on time, it can lead to developing heart disease.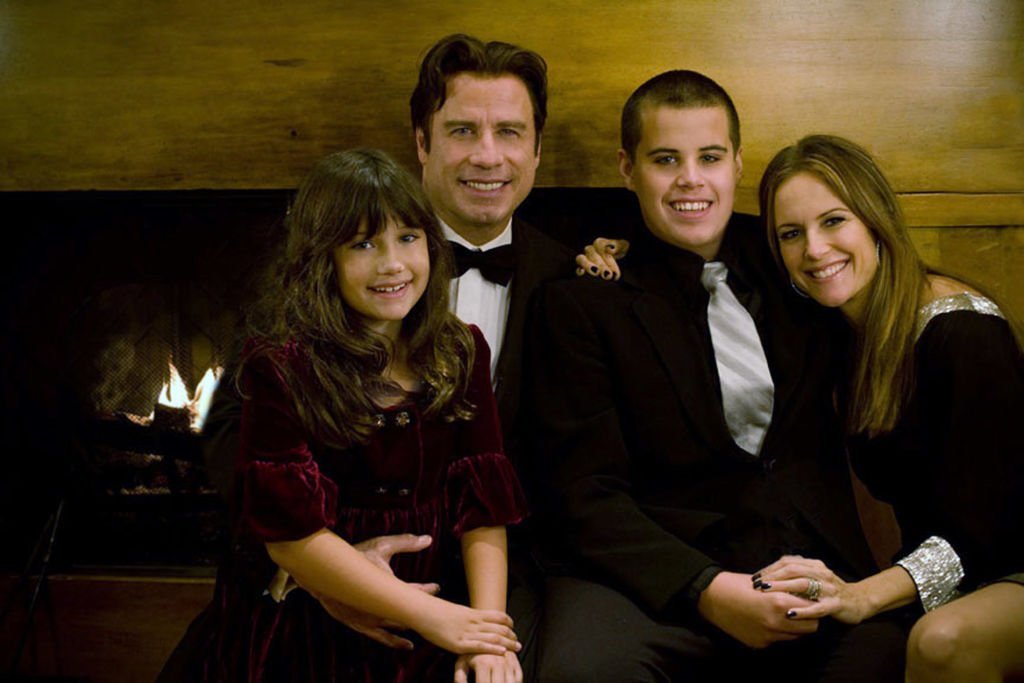 John Travolta and his wife Kelly Preston posing with their children Jett and Ella Travolta | Source: Getty Images
During an on-stage interview that took place at the Theatre Royal Drury Lane in Central London in 2014, John pointed out that Jett's passing had been the worst experience in his life.
"The truth is, I didn't know if I was going to make it … Life was no longer interesting to me, so it took a lot to get me better," the "Saturday Night Fever" star revealed.
RELYING ON THE CHURCH OF SCIENTOLOGY TO COPE WITH THE GRIEF
Thankfully, John, who has been a Scientologist since 1975, found strength in his church. In the same interview, he admitted that he would be forever grateful to Scientology as it supported him for two years.
"They didn't take a day off, working through different angles of the techniques to get through grief and loss, and to make me feel that finally I could get through a day," the actor added.
It was not the only time John Travolta thanked Scientology for "saving" his life, though. During an interview with "Good Morning America" he appeared to promote the film "The Forger" in 2015, the actor said that his religion has helped "save lives" including his own.
DEFENDING HIS RELIGION
In his efforts to defend the church from its detractors, John said that people should read a book.
"You could read 'A New Slant on Life,' you could read 'Dianetics.' And I think if you really read it, you'll understand it, but unless you do, you'll speculate. And I think that's a mistake to do that," he pointed out.
Apart from that, John said that Scientology has been under people's criticism because it "really works well," and when something is that good, it "becomes a target."
The "Pulp Fiction" star even said that he has loved every minute of his time as a member of the church of Scientology and that his family "has done so well with it."
"THE FORGER" AND HIS LIFE ARE SIMILAR
In a different interview with ET Online, John revealed that the story in "The Forger" resonated with him. In the film, John's character, Raymond J. Cutter, gets out of jail to spend time with his son, who has an inoperable brain tumor.
The actor said that even though he tries not to collapse his acting with his personal life, "The Forger" was different as it was "reflective or informed my performance to some degree."
John added that although he and Jett traveled the world and visited many places, parents always wish that their children live a much longer life than what Jett had.
"Regardless of the full life we did live together, you wanted a full life for him. Everyone does -- every father wants the future of their child to be a full-bodied life," said John.
Again, the actor took the chance to praise his religion, saying that it was successful. John Travolta added that the "growing" number of people interested in the subject was proof of his statement.
Nowadays, the 65-year-old actor is still very active in the entertainment industry. In 2019, he worked in three different films, including "Trading Paint," "The Poison Rose," and "The Fanatic."
Please fill in your e-mail so we can share with you our top stories!