Kim Kardashian Flaunts Curvaceous Figure in Vogue Arabia Photoshoot & Fans Praise Her
Kim Kardashian has landed her first cover for the Vogue Arabia, September issue. The cover story includes Kanye West, as the guest interviewer.
It is hard to believe that Vogue Arabia is only two-years-old. Having been established in a conservative nation, the magazine has faced a lot of backlash for dressing stars like Rihanna and Gigi Hadid.
Some have considered to be a form of cultural appropriation. However, the young magazine continues to rise against its critiques.
Vogue Arabia editor-in-chief, Manuel Arnaut, hopes to use the platform to shine the light on stories about women in Saudi Arabian society and to help inspire change makers.
Featuring a change-maker in her own right, Kim Kardashian has landed three covers for magazine's fall issue.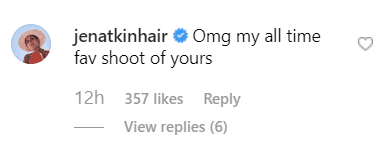 Sharing the news about her first cover with Vogue Arabia, she writes: 
"VOGUE ARABIA SEPTEMBER ISSUE!!! 3 covers for @voguearabia!!! Working with @manfredthierrymugler again was a dream come true! Wearing all Mugler!!! These looks OMG! There's no one like Manfred! And the interview with Kanye was so fun to do! The shoot we did in the desert far away in California and it all came together like magic!"
Wearing a dark lip, slicked-back hair, and several waist-synching outfits. Fans can't get enough of the highly anticipated issue.
Kardashian teamed with one of her favorite designers, Manfred Thierry Mugler for the shoot. The French fashion designer previously collaborated with Kim Kardashian on her MET Gala dress. 
The "wet dress" took 7 months to complete and Kardashian had to take corset breathing lessons to fit into the tiny corset. Bringing the corset back, Kardashian wears it on her Vogue Arabia cover.
In the issue, Kardashian is interviewed by Kanye West. Her husband gets very candid discussing money, dealing with fame, finding love, her relationship with her sisters and her law degree.
In part of the interview she speaks about fame saying:
"Even in my darkest of times I don't regret putting myself out there for the world to see. People have shared with me over the years how much it has helped them to feel less alone when dealing with their own adversity. I love having a voice and I appreciate the platform that I have been given, even though I do wish I could have more privacy at times."
The interview has Kardashian revealing a very honest yet vulnerable side that not many interviewers have managed to bring out of her.
Despite sharing her life on reality television, the rare sit down with her husband has given audiences more insight into Kardashian's complicated life.