Blake & Gwen: A Timeline of Their Modern-Day Fairytale Romance
Perhaps one of the sweetest couples in the music industry, Gwen Stefani and Blake Shelton's relationship grew after supporting each other through the tough times. Still going strong after several years of dating, they are as in love as the first time they made their debut as a couple in 2015.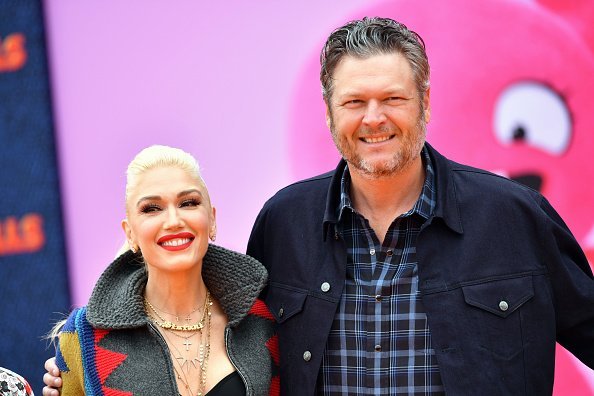 2014
When Gwen Stefani became a coach on "The Voice" in April 2014, she and Blake Shelton officially met for the first time, and it didn't take long before the pair hit it off as friends.
By November, Gwen's affection towards Blake became evident when she posted a selfie with Blake with the caption "[heart] him."
2015
A big year for both singers, as Blake divorced his wife Miranda Lambert in July 2015, followed by Gwen's split from her husband of thirteen years, Gavin Rossdale in August.
"While the two of us have come to the mutual decision that we will no longer be partners in marriage, we remain partners in parenthood and are committed to jointly raising our three sons in a happy and healthy environment," a joint statement by Gwen and Gavin read.
Gwen and Blake's failed relationships brought them closer together as they helped each get through their respective divorces, which led to the posting of another selfie of the pair in September.
During their performance of Drake's "Hotline Bling" on "The Tonight Show Starring Jimmy Fallon" in October, the chemistry between them couldn't be mistaken, and they got spotted spending Halloween together a month later.
In November, Blake's rep confirmed suspicions of a romantic relationship between the two when he said, "Gwen and Blake are longtime friends who have very recently started dating."
2016
With their relationship in its early stages, Blake went all out for Gwen's birthday in January when he bought her a horse as a present knowing how much she loves horses and riding when time permits.
Blake and Gwen's public debut followed in February when they attended the Vanity Fair Oscars afterparty as a couple and Gwen wowed with her performance in a stunning red dress.
By September wedding rumors started doing the rounds when Ellen DeGeneres asked Gwen point-blank on her show about wedding plans. While Gwen looked positively smitten with Blake, she merely giggled and replied, "I'll let you know."
2017
As a fellow host on "The Voice," Adam Levine spent a lot of time around Gwen and Blake and elaborated on them as a couple during an interview with Howard Stern in October when he remarked that they are "so in love it's disgusting," and added:
"It's so funny. They found each other at really interesting times in their lives. It's really beautiful. Because it's in the public eye, a lot of people want to have their own bullshit opinions about it, but I'm, like, there. I see it every day. I have a pretty unique perspective on it, and it's real, man."
After Blake got named as People Magazine's Sexiest Man Alive in November, Gwen spoke with Ellen DeGeneres on how it came about.  "He doesn't even like to do a photoshoot. You can never convince him to do it. So he just called me like, 'They want me to do this.' And I was like, 'You should totally do it! You're so sexy!'" she said.
In December the couple got together for some holiday cheer and performed a duet to "You Make it Feel Like Christmas," while they stared into each other's eyes.
2018
Gwen kicked off her Las Vegas residency early in June, and Blake didn't hesitate in showing his support to his girlfriend as he posted a sweet message on Twitter that read, "Sitting here watching @gwenstefani rehearsals it continues to shock me the amount of GIANT hits this girl has written... I highly recommend y'all catch her Vegas show if you can get tickets!!!
When opening night came on June 28, Gwen posted an adorable series of pictures of Blake with her children in support of her new residency:
Blake also celebrated his birthday in June. As a sweet surprise, Gwen serenaded Blake with a birthday song she posted to Instagram with the caption, "@gwenstefani & family celebrating Blakes birthday early."
During an interview with In Style in July, Gwen gushed that Blake's manliness contributes to her more feminine look as of late. "It's probably because I'm super in love and have a really manly man [Blake Shelton]. I enjoy letting that part of me come out," she said.
For Halloween, the couple got all dressed up for a party with Gwen's three children. While Blake donned a sailor costume, Gwen looked smashing as Sally from "The Nightmare Before Christmas."
2019
While talking with Ellen DeGeneres on her show in May, Blake got gifted a clock to remind him that time is ticking away as a joke because he hasn't proposed to Gwen after several years of dating.
"Now that she knows that you are waiting for her to ask, now that she's seen this, she will ask you. I will call her tonight. I will tell her she's waiting for you," Ellen said.
While Blake and Gwen addressed rumors about tying the knot on several occasions, they both enjoy the space their relationship is in, but it doesn't mean that they are not considering making their union official.
During an interview with CMT Radio in July, Blake talked about marriage plans with Gwen and elaborated on what he thinks about the idea and what it would mean for their relationship.