Pittsburg Pirates Fan Attends First-Ever Baseball Game for Her 99th Birthday
A 99-year-old woman's family came together to do something amazing for her birthday, and the lovely act left many emotional.
At 99, a longtime fan of the Pittsburg Pirates, Catherine Kyle who has never attended any of the club's games finally did and it's all thanks to her family.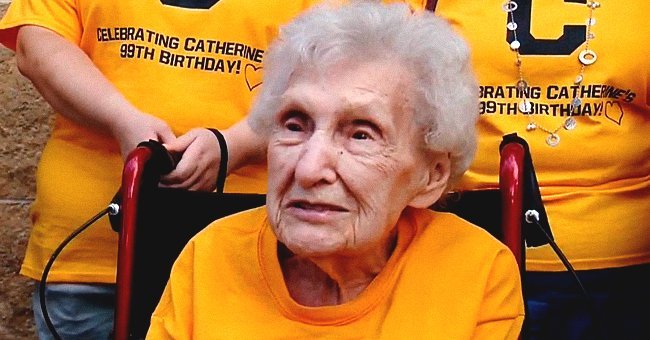 One can never be too old for a ballgame, and 99-year-old Catherine Kyle is proof of that. The older woman who will be clocking 99 soon had an early birthday gift on Saturday when her family decided to do something special; they took her to watch a baseball game.
For the longest time, Kyle had been a huge fan of the Pittsburg Pirates  and despite her love for this club and living in Pennsylvania, close to Carnegie, she had never been to any of their games until recently. While talking to CNN, she said:
"I was really surprised. They like to surprise me."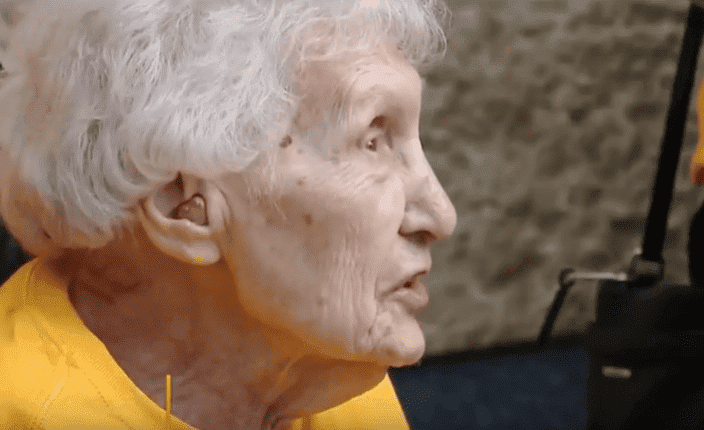 On Saturday, her family took her out to the ballgame to watch the Pirates play the Cincinnati Reds at PNC Park. The whole day was well planned by Kyle's 16 children, grandchildren and great-grandchildren. The family also opted for matching yellow t-shirts which had the words, "Catherine's Crew" inscribed on it. 
According to one of her granddaughter, Donna Kinzler, a cousin of theirs had a Pirates ticket, and they all offered to buy the tickets for Kyle as her birthday gift. This kind act may seem minor, but according to Kyle, who was left emotional, it was the best thing ever for her.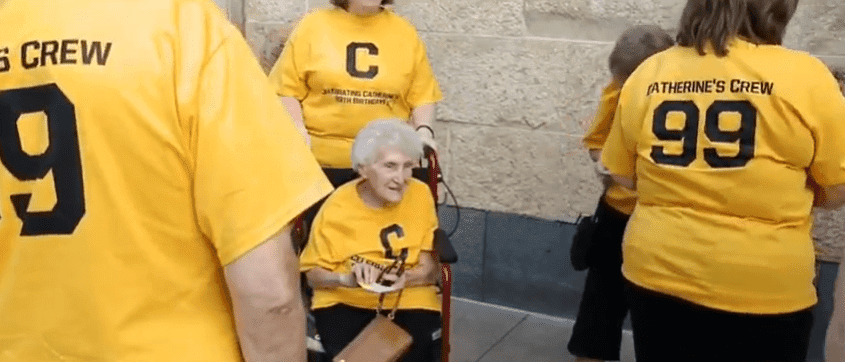 The game was a splendid one as the Pirates defeated the Reds, 14-0. Talking to CNN about the kind deed her family pulled off, Kyle said, "I feel special."
Well, the family members are not done celebrating their lovely mother, grandma and great-grandma as they have lots of activities in store for Kyle who will be clocking 99 in two weeks. According to CNN, there will be a special tea party planned for Sunday.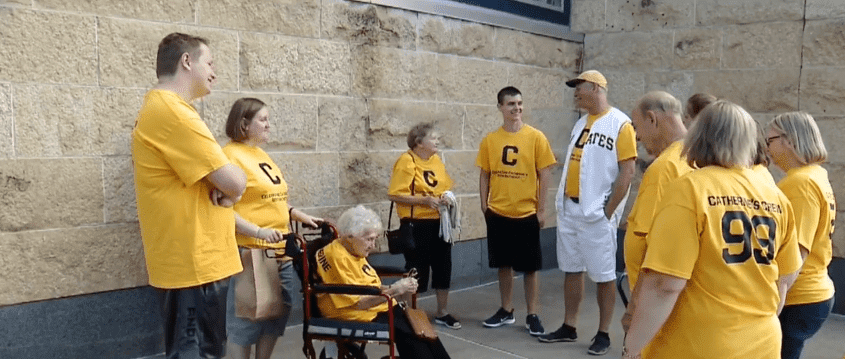 Kyle isn't the only lucky grandma with a thoughtful family; a man also decided to take his 89-year-old grandmother, Joy, on a tour of all 61 US national parks. This idea came about after the young man learned that his grandmother had never been to the ocean or a mountain range. 
It seems like it is the season of having sweet and thoughtful grandkids! So grandmas, you all are in for a treat.