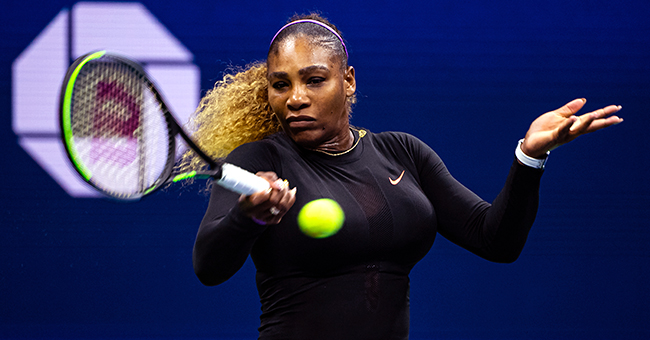 Getty Images
Serena Williams Beats Rival Maria Sharapova in Straight Sets at the US Open

Serena Williams makes an epic comeback during the first day of this year's US Open, beating her long-time rival Maria Sharapova for the 19th straight time.
Every match between Serena Williams and Maria Sharapova is highly-anticipated by tennis fans since the two tennis players have been battling it out for years now. Unfortunately for Sharapova, Serena Williams wasn't about to let her win again, beating her for the 19th time in their careers.
Returning to the Arthur Ashe Stadium with a vengeance was Serena Williams, who claimed she was "robbed" of her chance at winning the US Open trophy last year after getting three different penalties from the match umpire.
Dominating the Court
Now, for the first match of this year's tournament, she faced her long-time rival, Maria Sharapova, whom she last played against in January 2016.
Williams, as usual, made sure not to make room for Sharapova to advance. She had a 6-1, 6-1 victory against Maria, who only beat Williams twice in their 22 meetings.
What was different, though, was that this was their first meeting ever at the US Open, and Serena crushed it.
Motivation to Win
Serena Williams' comeback to the US Open is definitely filled with motivation after the tennis great feels she was robbed of a chance at winning the US Open title last year.
During her championship match against Naomi Osaka, the umpire fined her with three violations: one for allegedly getting a signal from her coach, one for slamming her racket on the ground, and the last one for calling the umpire a "thief."
Ultimately, she lost the championship and it filled her with so much frustration even weeks after the competition.
Processing the Situation
In the August issue of Harper's Bazaar, Serena opened up about how she felt through a captivating essay, addressing the issues surrounding her US Open 2018 loss.
During her match against Naomi Osaka, the umpire, Carlos Ramos, accused Serena of cheating. The Grand Slam champion accused the umpire of sexism, saying she would rather lose than cheat.
Weeks after, she found herself sleepless for days, trying to process the fact that she was robbed of a chance at the trophy.
"Every night, as I would try to go to sleep, unresolved questions ran through my mind in a never-ending loop: How can you take a game away from me in the final of a Grand Slam? If I were a man, would I be in this situation? What makes me so different? Is it because I'm a woman?" she shared.
Coming Back with a Vengeance
The incident almost had Serena losing her will to compete. However, realizing her passion was much greater than what people thought of her, she continues to play the sport that she loves dearly.
Now, she is back in the US Open, hoping to get another chance at the championship match to bag her 24th Grand Slam title.
Please fill in your e-mail so we can share with you our top stories!