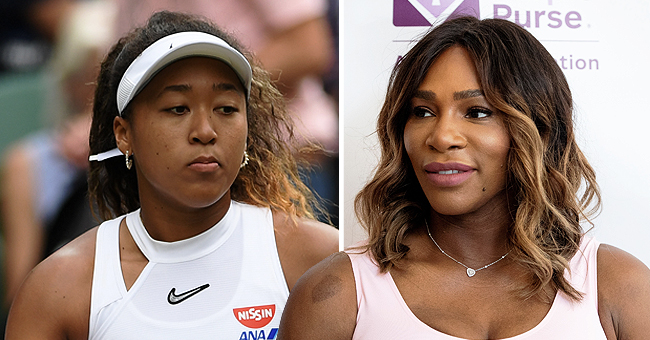 Getty Images
Read Serena Williams' Apology to Naomi Osaka after US Open 2018 Outburst Left Her in Tears

Serena Williams opens up on Harper's Bazaar about the controversy surrounding the 2018 U.S. Open and apologized to Naomi Osaka.
The August issue of Harper's Bazaar features a dazzling cover with Serena Williams and an even more captivating essay by the tennis legend.
Serena finally addresses the controversial incident which took place during the 2018 U.S. Open finals, in which she faced Naomi Osaka.
EXPLOSIVE CONFRONTATION WITH UMPIRE MARS US OPEN
During the match, Serena ranted at umpire Carlos Ramos for alleging that she cheated.
The tennis champ accused Ramos of sexism, and her outburst was the focus of the media coverage of the final, outshining Naomi's historic victory.
SERENA WILLIAMS ACCUSED OF BEING A "SORE LOSER"
Serena reveals that the incident was deeply disturbing, and something she just couldn't seem to put behind her, despite her decades-long career.
"Every night, as I would try to go to sleep, unresolved questions ran through my mind in a never-ending loop: How can you take a game away from me in the final of a Grand Slam? If I were a man, would I be in this situation? What makes me so different? Is it because I'm a woman?" she wrote.
US OPEN INCIDENT PUT SERENA WILLIAM'S CAREER ON HOLD
The confrontation with Ramos and the aftermath and backlash from the public affected Serena deeply, so much so that she lost her will to compete.
"Days passed, and I still couldn't find peace. I started seeing a therapist. I was searching for answers, and although I felt like I was making progress, I still wasn't ready to pick up a racket," she revealed.
SERENA WILLIAMS APOLOGISES TO NAOMI OSAKA
Serena finally achieved closure and healing by reaching out to Naomi and apologizing for her behavior, and giving her full credit for her well deserved victory.
Since then, Serena has become a ferocious advocate for gender equality, having tasted first hand the bitter savor of sexual discrimination in the workplace.
For Serena, it is important that she place her influence and her fame behind a good cause, one which will benefit all women, including her daughter Olympia.
WHY NAOMI OSAKA APOLOGIZED TO SERENA WILLIAMS
Serena Williams apologized to adversary Naomi Osaka, but the Japanese player was in tears at the end of the match for a very different reason.
Naomi wasn't upset by the conflict between Serena and the umpire, she was torn between joy at her victory and sadness at defeating the woman she'd admired for her whole life.
Naomi's victory robbed Serena of her 24th Grand Slam, and for that, she was heartily sorry.
During the trophy ceremony, a tearful Naomi apologized to Serena, who hugged the young champion and congratulated her on her feat.
Please fill in your e-mail so we can share with you our top stories!