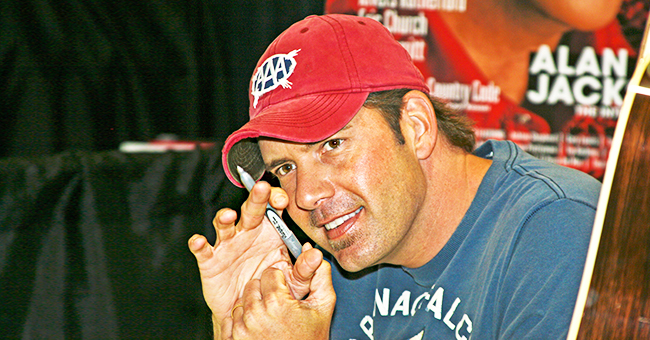 shutterstock
Rodney Atkins and Wife Welcome a Baby Boy and Share Sweet Photos of the Newborn

Just a few hours ago, famous country singer, Rodney Atkins took to social media to share that his wife of six years, Rose Falcon has delivered a baby boy.
It is a wealth of joy and happiness over at the Atkins' home as Rose delivered their second son, Scout Falcon.
Brimming with joy, the award-winning entertainer shared a picture of Rose carrying the newborn in her arms in what looks to be a hospital room.
Rodney is also present and is pictured leaning towards the mother-son duo. Like Rose, he seems captivated by day the little Scout who was asleep at the time of the shot.
"He's here... Scout Falcon Atkins," Rodney wrote to caption the beautiful picture.
The picture is rather stunning as it manages to capture the affectionate joy amongst the trio and it also seems like Scout is the couple's first child. Every avid follower of the family, however, knows that is far from it as the couple already have a nearly two-year-old son, Ryder Falcon.
In a similar manner to Rodney's, Rose shared an adorable picture of little Scout with fans via her Instagram story.
The lovely snap also had the words, "We have arrived home safely, goodnight y' all" and "Will answer messages soon, we are so sleepy," alongside numerous emoticons, written across it.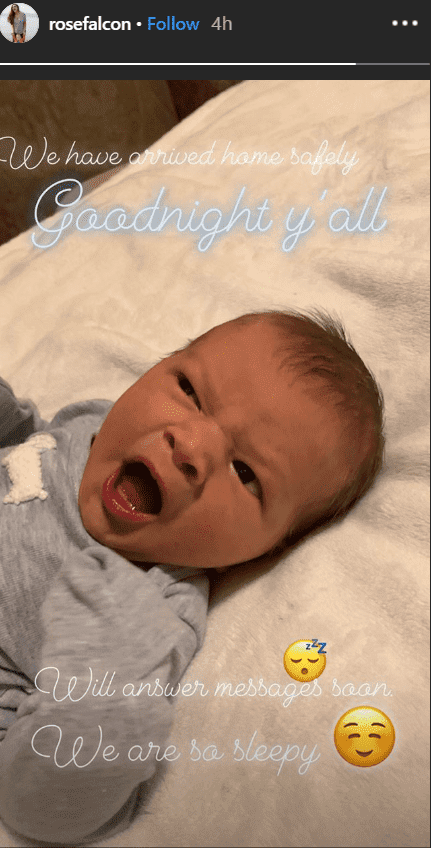 Scout Falcon Atkins yawning few hours after his birth | Photo: Instagram/rosefalcon
That goes along with the fact that the picture features Scout giving a big yawn while lying down in his cute grey baby pyjamas.
Scout Falcon Atkins was born in Nashville, Tennessee, weighing eight lbs., 11 oz and about his birth, his parents said:
"It's amazing how Aug. 26 was just another day on the calendar. Now it's a day we thank God for and will celebrate every year."
An exclusive report by People has Rodney sharing the reason they chose to name Scout so. From observation, Scout and Ryder have the same middle name, Falcon, which is their mom's maiden name — a shared moniker Atkins tells PEOPLE was essential to the couple.
As far as his new son's first name, the "Take a Back Road" crooner shared that the name Scout came from "the first vehicle I ever drove."
Congratulations to the beautiful couple on their newborn.
Please fill in your e-mail so we can share with you our top stories!