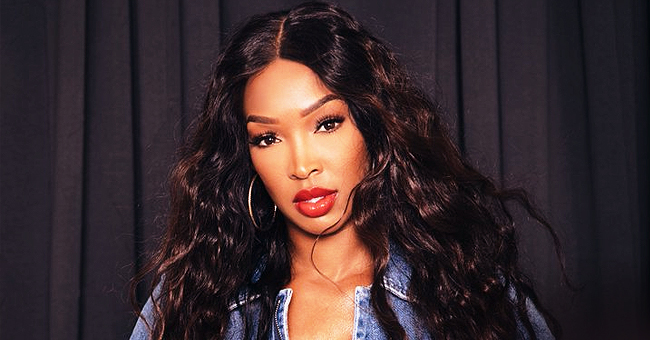 Twitter/forevermalika
KUWTK's Malika Haqq Talks Quitting Xanax and Switching to CBD Oil in Struggle with Anxiety

Reality star Malika Haqq shared her life-changing switch to CBD oil, allowing her to replace Xanax, in an interview with PEOPLE.
Malika Haqq has been successful in discovering an effective substitute which allowed her to get rid Xanax use. In a recent interview with PEOPLE, the 36-year old shared her sentiments with dealing with anxiety all her life, as well as her game-changing move to switch to CBD oil, another term for cannabidiol.
The actress highlighted that dealing with stress on a daily basis is real for every individual, even mentioning "a lot of this [expletive]" is in her head. However, she also shared that the best solution is, to be honest with one's discomfort.
Haqq noted that an individual will begin to care less about what other people think, and simply focus on self-care. She also recognized that it is tough for many to admit their struggles out of the fear of potentially being judged or misunderstood.
The "Sky High" star proudly to speak up about her condition, as well as for those who remain silent. In this combat with anxiety, Haqq equipped herself through therapy, meditation, and Xanax.
While the medications did help, she has grown to be more cautious about what she takes in her body. Haqq, eventually, discovered a CBD wellness brand called beam. The said brand boasts with pharmaceutical-grade products that are free from THC. Hence, preventing one from getting high.
She has proudly shifted to the organic option, believing that it is, indeed, a dream come true. By knowing that she has taken a better choice in medication, Haqq strongly feels better for herself in pursuit of fighting anxiety.
The insights of the "Keeping Up With the Kardashians" reality star truly makes a difference in the complex battle against anxiety disorders of many. Anxiety has always been known as a difficult situation to be in, with a person not knowing how to escape all the bad thoughts. In most cases, other individuals fail to understand, leaving victims to handle the disorder amongst themselves.
Please fill in your e-mail so we can share with you our top stories!