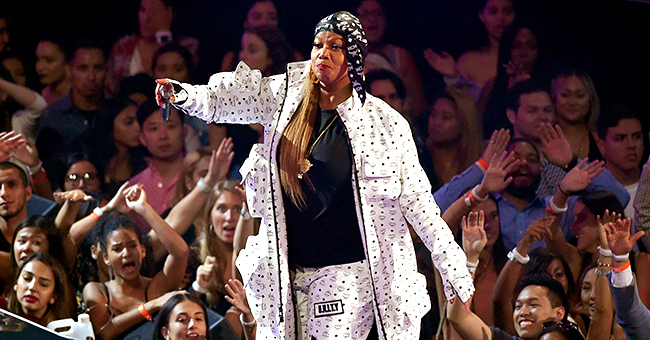 Getty Images
Queen Latifah Stole the Show with Her Epic Rap in Finale Performance at the VMAs
Queen Latifah puts her rapping skills to the test in the finale performance at this year's VMAs, proving that she's still got it after all these years.
The 2019 MTV Video Music Awards was a night to remember, following epic performances from Normani, H.E.R., Lizzo, and Queen Latifah herself, who went back to her rap roots much to the surprise of her fans.
Queen Latifah's Rap Game
This year, the MTV Video Music Awards took place in New Jersey, where artists like Naughty By Nature, Wyclef Jean, Fetty Wap, and Redman all sang their iconic singles before Queen Latifah closed it out with her own chart-topper "U.N.I.T.Y."
With this VMAs highlighting black artists, Queen Latifah enjoyed her time on stage, delivering an epic rendition of her hit song.
A Multi-Talented Woman
Aside from a career in music, Queen Latifah also ventured into acting, starring in the hit show "Living Single" with Kim Coles, Kim Fields, Erika Alexander, T.C. Carson, and John Henton.
The show ran from 1993 to 1997 and was a huge success. The show was about four single ladies living in New York City, and it quickly captured the attention of their viewers because of their comedy and catchy opening song.
More than two decades later, Latifah went on "Watch What Happens Next" with Andy Cohen and revealed that there may be a reboot of the show in the next couple of years, acknowledging that "Friends" was a "white version" of their show, revamped to fit other audiences.
What's Next for Queen Latifah?
The actress believes that this generation definitely needs to see "Living Single," as it is still relatable even years after its last airing date.
With reboots, performances, and more projects on her plate, Queen Latifah is definitely still hard at work in Hollywood. Despite being in the industry for decades, Queen Latifah has no intention of retiring any time soon, as she is still filled with ideas, passion, and drive to entertain and make others happy through her craft.
Please fill in your e-mail so we can share with you our top stories!