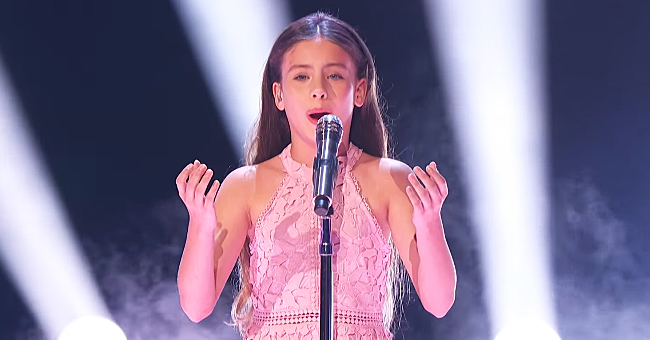 youtube.com/America's Got Talent
AGT's 10-Year-Old Opera Diva Blows Judges out of Their Seats with Her High Notes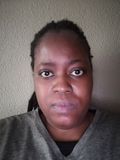 On Tuesday night's episode of "America's Got Talent," a young opera singer took to the stage with an amazing performance that left the judges and fans in awe.
She might only be 10-years-old but Emanne Beasha has already got all the makings of an incredible opera singer. The talented girl wowed the "America's Got Talent (AGT)" judges and fans by hitting all the high notes during her performance of "Ebben."
Watching her perform is always a wonderful experience as one tries to figure out how that amazing voice can come out of someone so small. Her rendition earned her a standing ovation.
Despite having seen her performance before, judges Simon Cowell, Howie Mandel, Gabrielle Union, and Julianne Hough, were still in for a treat. Beasha stepped out onto the stage in a simple pink ruffled dress to showcase her talent.
The passion she sang with was written all over her face as she moved her hands around in time with the music. The little girl did justice to the aria from Italian opera composer Alfredo Catalani.
Long before she finished her rendition, judges Hough and Union were already on their feet as they allowed themselves to be moved by the singer. The end of her performance earned her a round of applause from everyone including the judges.
Backstage after the show, Beasha revealed that her biggest inspirations were from classical opera. However, she also shared that she had a number of favorite contemporary artists that she loved.
She revealed: "I'm a giant BTS fan," while adding that her favorite song was "Heartbeat." Beasha's talent was truly taken seriously during the judge cuts round when comedian and guest judge Jay Leno hit the Golden Buzzer for her.
On Tuesday, it was the last episode of the quarter-finals rounds for "AGT" this season. On Wednesday, the "Live Results" episode aired where Beasha discovered her fate.
The opera singer was up against the Detroit Youth Choir, two other singers, two magicians, a stand-up comedian, a beat-boxing group, a guitarist, a tambourine player, an aerialist, and a dog act. Beasha's chances were pretty good judging by the reaction she received.
The little girl who had previous exposure to the stage when she competed on "Arabs Got Talent" in season 5 was elated when she discovered that she had made it to the semifinals!
The song that earned the opera singer the Golden Buzzer from Leno was "Caruso." After her performance, Leno said: "I feel like I am witness to something extremely special. At some point in my career, people will say, 'What do you remember the most?' And I'll say, 'I remember hitting the Golden Buzzer.'"
He remained true to his word by hitting the buzzer and setting the stage alight with golden confetti. "America's Got Talent" airs on Tuesday and Wednesday nights at 8 p.m. ET on NBC.
Please fill in your e-mail so we can share with you our top stories!