Meet Celebrity Kids Who Didn't Know Their Parents Were Famous
Our perspective can have a big influence on how we see the world and the people around us, especially when it comes to family. With that in mind, the following ten celebrity children spent their childhood thinking their parents to be just like any other until reality intervened. 
MATTEO AND VALENTINO MARTIN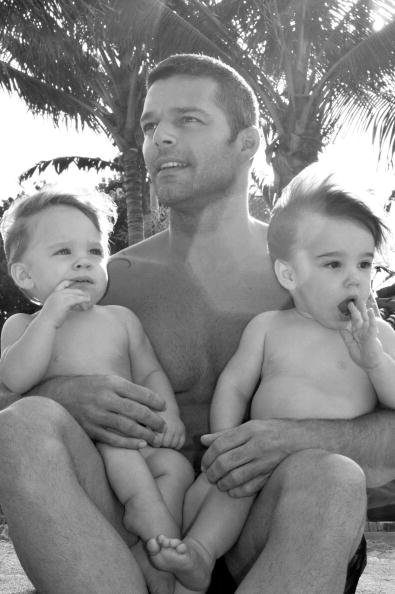 Twins Valentino and Matteo had no idea that their pop singing father, Ricky Martin is an international star until they grew older. He used to let them watch his shows backstage, but one day Ricky decided they are old enough to "go to the front of the house" and watch his performance in all its glory.
"When the show was over, they came to me and said, 'Papi, you're Ricky Martin.' I said, 'I'm not Ricky Martin, I'm your father.' They said, 'No, no, no, you're Ricky Martin,' and so it changed," Ricky told PEOPLE in 2016.
KAIA GERBER
Although Kaia inherited her supermodel mom, Cindy Crawford's genes, it took a few years and a visit to Disneyland before she realized her mother is famous.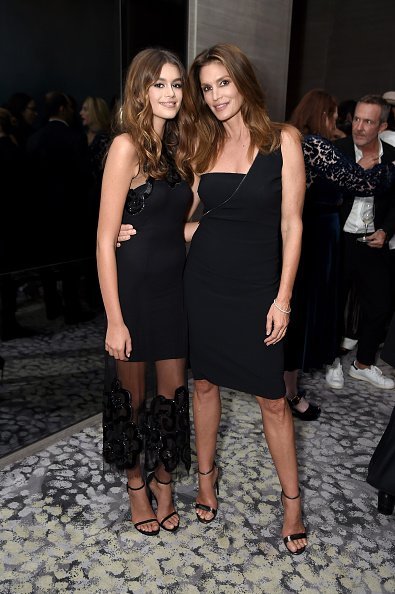 "I think it was only on my eighth birthday, at Disneyland, that I started to understand what was going on. I wanted to take pictures with the princesses, and everyone wanted to take pictures with her!" Kaia told Teen Vogue in 2017.
Cindy always kept her home and work life separate and supported Kaia in her dreams. Since then, Kaia also became a model who had booked with major fashion houses including Miu Miu, Marc Jacobs, and Young Versace.
LUCA DOTTI
As a child, Luca got confused when people called his mother, Audrey Hepburn. Since he didn't know Audrey's stage surname, Luca simply knew her as "Mom" growing up.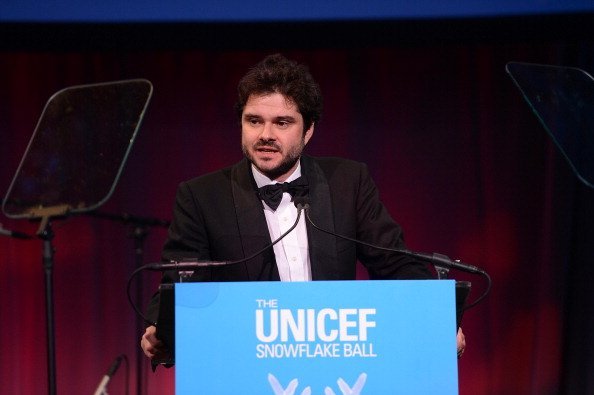 "To me, my mother was Audrey Dotti. I never realized she was Audrey Hepburn. I didn't know she was a movie star," Luca told People in 2015. "I'd say, 'I don't know who you are talking about. You must be mistaken. My mother is called Dotti. I didn't know she was Audrey Hepburn until I was 6 or so."
JACK QUAID
While in school, Jack thought his parents, Meg Ryan and Dennis Quaid to be no different from his classmates' parents. Neither did he believe spending time with his parents on movie sets is out of the ordinary since he had a relatively normal childhood.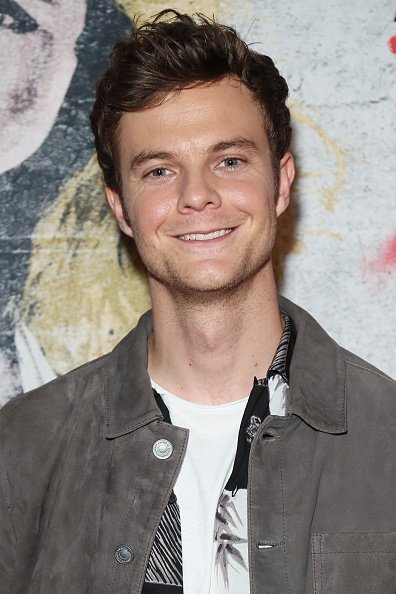 "The moment where I realized it was slightly different was when I came to school one day, and I said, 'I was on set.' And they were like, 'You were on set?' I was like, 'Oh, is that a thing?' They were like, 'Yes, it's cool.' I think that was the moment I realized it was slightly different than what most parents do. I had a very normal childhood considering," Jack told ET in 2016.
PRINCE JACKSON
Seeing grown men faint in his father's presence made Prince Jackson realize that Michael Jackson may be more than a singing father. Only after watching some of Michaels performances when he got older, did Prince see just how much of an icon his father became.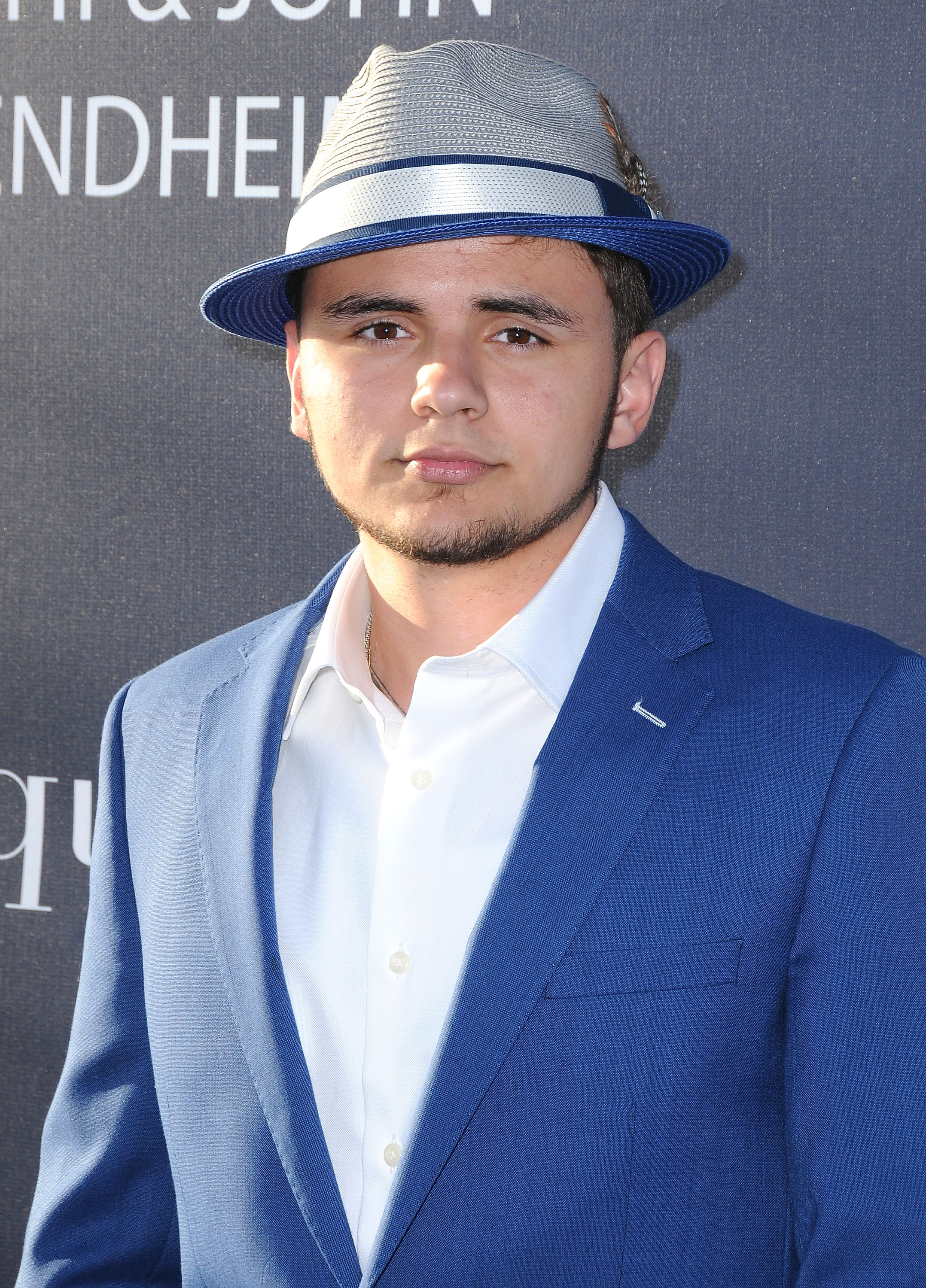 "We were watching some videos of his performances," Prince said during an interview with "Good Morning America" in 2016. "But what blew my mind was when I saw these big, muscle-bound dudes fainting and having to be dragged out. So, I was like 'OK, there's something else going on here.'"
BROOKLYN BECKHAM
For most of his childhood, Brooklyn Beckham had no idea about his parents, Victoria and David Beckham's fame. Only during his teens did Brooklyn realize that to fans around the world, his parents are anything but ordinary.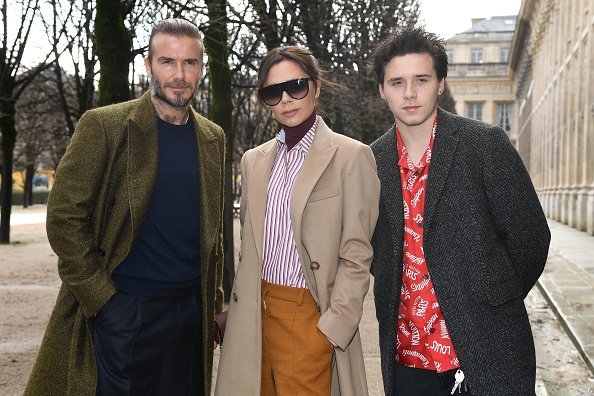 "I didn't actually know that they were big until I was about 13," Brooklyn said during an interview in 2017. "I went to a football game, and people were shouting my dad's name, and I was like, 'What?! Oh my God.' I don't look at them like that."
ALEXA RAY
Although Alexa couldn't miss all the attention her famous parents, Billy Joel and supermodel Christie Brinkley got while she grew up, Alexa initially thought herself to be the star of the family.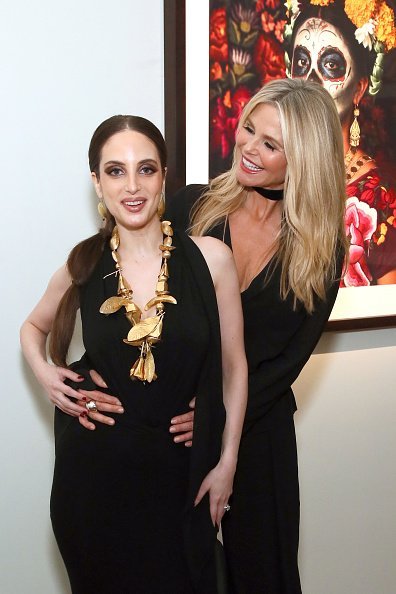 "I just thought they were popular," Alexa told the NY Post in 2010. "I thought I was the star. We were always putting on plays, and dad would do the accompaniment, and mom would dress me up like a Disney princess and be filming everything." 
Since becoming a pianist like her father, and a successful singer-songwriter, Alexa came to understand the trappings that go along with fame.
GEORGIA MAY JAGGER
As the daughter of Jerry Hall and the legendary lead singer of The Rolling Stones, Mick Jagger, Georgia looks at her parents through "normal" eyes.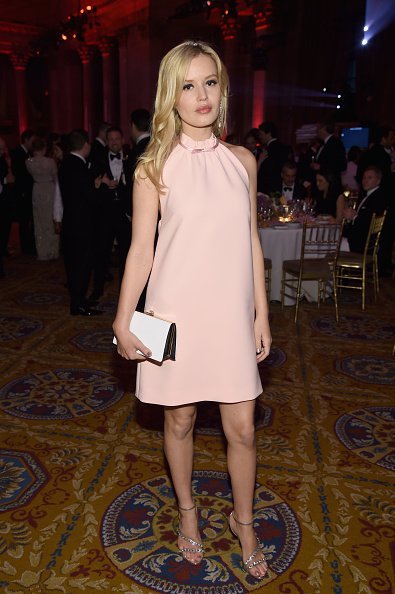 While she grew up mostly unaware of her parent's fame, Georgia didn't see them as stars. "When I went on tour with my father, I knew he was a musician. But they were my parents. I still think of my mum as being kind of a dork — a cooler one, but still, a dork," Georgia explained to Interview magazine.
DYLAN & BRANDON LEE
Brandon and Dylan used to tell the class during school career days that their father is a rock star while their mother rescues animals. 
Little did they know that Pamela Anderson posters littered the walls of many teenage boys while she starred as C.J. Parker in Baywatch. After giving birth to her two sons in the late 1990s, Pamela shifted her attention from acting to becoming an avid supporter of animal welfare organizations like PETA.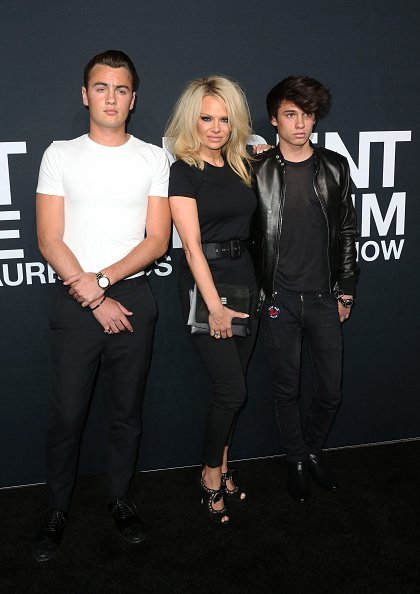 When Dylan and Brandon got older, they realized that their parents, Tommy Lee and Pamela Anderson were anything but ordinary during a trip to surf camp.
"They came up to me, and they said, 'Mom, are you, Pamela Anderson?' And I said, 'Yeah,'" Pamela told People in 2016. "They were like, 'What is that?' And, 'Why are people saying these things? Are you Pamela Anderson for real? Like, what is going on?'" 
MOSES MARTIN
While the actress Gwyneth Paltrow has two children, Apple and Moses, with Chris Martin, the actress told Home Business that her son figured out his mother's fame on his own, even though it took him some time to really comprehend her celebrity status.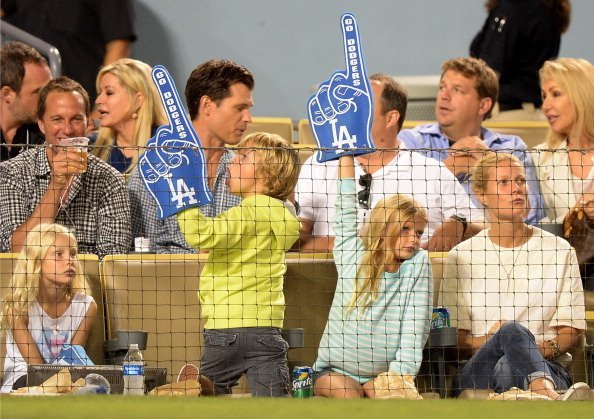 "I just had this incident where we were going to see Justin Bieber, and my son put together that Justin Bieber or someone else might know who I am — like someone that he thinks is great, that might know who I am from Iron Man," Gwyneth said. "It's recent for him where he goes, 'Oh, you are in movies.' They didn't make that connection for a while." 
Relatedly, Angelina Jolie also used to be the child with a famous father until she paved her own way to stardom. Now, having children of her own, they are often seen out and about with their famous mother. 
But according to reports in 2018, tension settled into the family ranks because her ex, Brad Pitt refused to let two of their children star alongside Angelina in her film, "Maleficent 2."