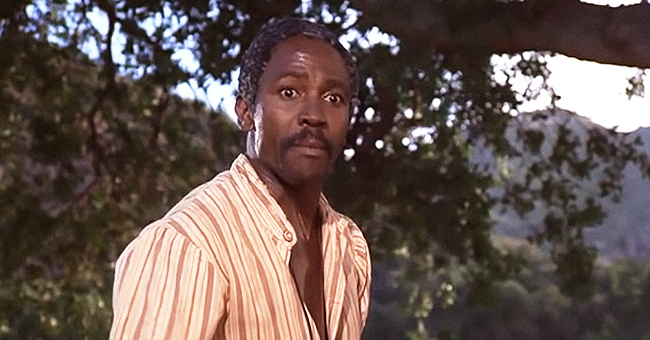 Youtube/Irby Johnson
Louis Gossett Jr, Known for Playing Fiddler in 'Roots,' Looks Good in All-White at 83

The man who played "Fiddler" from "Roots" has been around for years, and despite his old age, he still looks healthy and fit.
Louis Gossett Jr. is the man who played "Fiddler" on "Roots," and at 83, the award-winning actor appears to in good health and spirit.
GOSSET IS A VISION IN WHITE
In one of his Twitter posts, Gossett wore an all-white outfit with neck beads. He held a white baseball cap in his right hand and smiled for the camera. The actor, at the time, was visiting the HB Studio Café and looked amazingly good for his age.
Gossett has been relevant in Hollywood for over six decades, and despite having so many successful movies to his credit, "Root" resonates with him more than every role he has taken on.
In 2016, when Mark Wolper made a reboot of the film, Gossett supported the idea, saying at the time that they needed more stories like that to tell about the history of the black people in the United States.
HE GETS THAT THE WORLD HAS CHANGED SINCE HE PLAYED "FIDDLER"
Although his character got replaced by fellow Academy Award winner, Forest Whittaker, the actor still thought a reboot was a good idea. He said:
"It's a different audience. There's a whole lot of young people who are so far removed from the original 'Roots," that it had to be told again."
The Emmy winner continued:
"Our children have no idea, viscerally I mean, of what really happened."
The "Skin Game" star also noted that the story of "Root" need to get updated, to include the recent struggles of the black community, and the things they went through in the World Wars and the West.
"ROOTS" PUT HIM ON THE MAP
A year earlier, Gossett told Variety that starring in the historic film changed his life, and put him on the map. The "A Rainin in the Sun" star explained that it helped him understand what freedom meant. He said:
"I had no concept of freedom; I didn't understand how it feels to be free."
Since then, the actor has starred in other productions that tells the story of the freedom of the blacks from slavery, and recently had a role in BET's, "The Book of Negroes."
Gossett appreciates the lessons those roles taught him, and the international education he got from being an actor. Aside the life lessons and informal education, the "Take a Giant Step" star has benefited financially, living his life in comfort. In 2018, his Malibu 1948 architecture home got sold for $3.25 million.
Gossett is still active as an actor. He believes it keeps him young, and as long as he remembers his lines and shows up on set on time, the Academy Award winner plans to keep doing it.
Please fill in your e-mail so we can share with you our top stories!