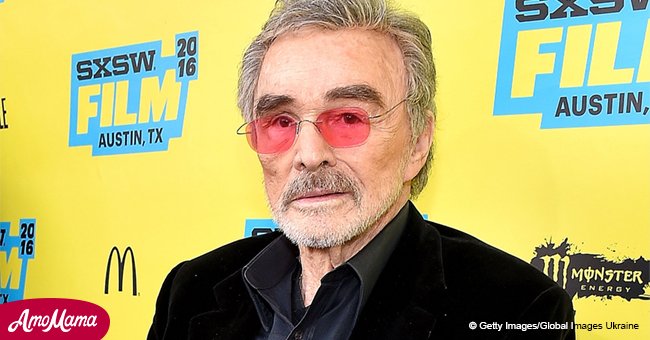 Do you recognize this iconic 1970's actor?
This 82-year-old award-winning actor rose to fame during Hollywood's Golden Era and was known as one of the film industry's heartthrobs during the 1970's.
He was nominated for 6 Golden Globes and won two; he was also nominated for two Screen Actors Guild Awards and won a Primetime Emmy Award, a People's Choice Award, and a Golden Boot.
Before becoming a household name, he had dreams of being a professional football player, but an injury ruined his prospects of establishing himself as a sportsman.
Instead, he sought out the bright lights of Hollywood. Jumble Joy reported that sixty years after he landed his first film role, a film was made about his life and career.
Were you able to recognize this iconic actor? He is none other than Burt Reynolds. The film made in his honor is titled The Last Movie Star and was released on March 30, 2018.
While the protagonist in the film is a fictional character named Vic Edwards, portrayed by Reynolds himself, the role was written for Reynolds to memorialize his contribution to the film industry.
The director, Adam Rifkin, noted that he would have scrapped the project if Reynolds declined the role. The film also stars Chevy Chase in the role of Sonny and Clark Duke as Doug McDougal.
Reynolds landed his first role in 1958 when he appeared in two episodes of the TV series, Flight. He continued to ply his craft in shows such as M Squad, The Lawless Years and Riverboat.
Today, he is known for his appearance in some of the Hollywood's most famous films, including Deliverance, Evening Shade and Boogie Nights.
"My movies were the kind they show in prisons and airplanes, because nobody can leave."
Burt Reynolds, Compelling Conversations: Questions and Quotations on Timeless Topics, 2006.
Reynolds is not ready yet to retire from acting and appeared in four films during 2017. Fans can also look forward to his upcoming appearances in Defining Moments and The French Cowboy.
The later is still in pre-production, but Defining Moments will be released later this year.
Please fill in your e-mail so we can share with you our top stories!