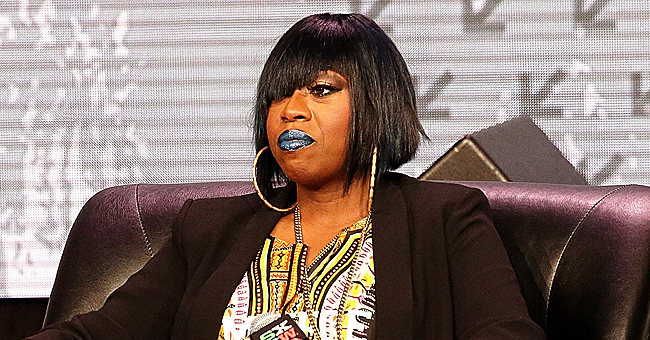 Getty Images
Missy Elliott Lost Diamond Necklace Backstage at MTV VMAs & Is Asking Fans to Help Her Find It

Missy Elliott is asking for fans to help her locate a diamond necklace that went missing at the MTV Video Music Awards on Monday.
Elliott, 48, took home the highest honor at this year's VMAs, but her missing jewelry may put a damper on that celebration. Two days after the star-studded event, the rapper took to her Instagram stories with a plea.
"Anyone found this necklace at the VMAs backstage or know anything about it there's a reward. It's the shorter one. …Thanks," Elliott wrote alongside a photo of the jewels on her neck.
Still To Come: "Y'all are not just props. Y'all are the icing on the cake. Y'all are the beat to the heart."
The "Work It" rapper did not indicate when or how her necklace went missing, but according to PEOPLE, she may have last had it on before her spine-tingling performance at the VMAs.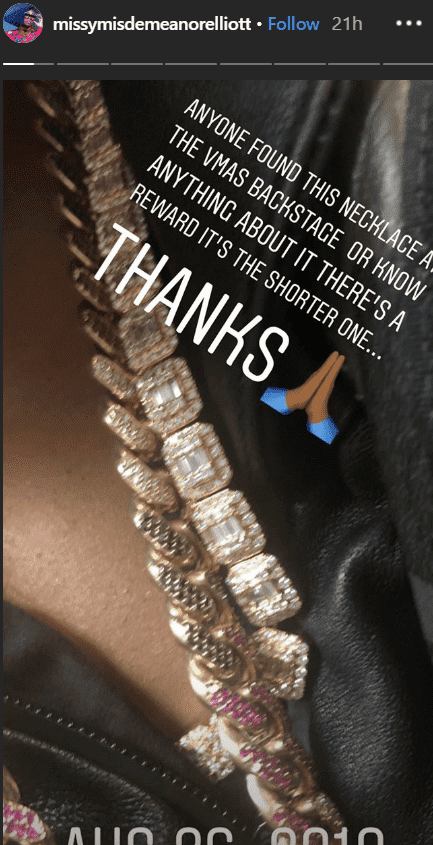 Screenshot of Missy Elliott's plea | Photo: Instagram/missymisdemeanorelliott
The outlet noted that Elliott did not have said necklace on when she returned post-performance to accept her Video Vanguard Award. Instead, she had on a long chain with a diamond "Iconic" pendant, the same one she was spotted with at the after-party.
On Monday, Elliott became the first female rapper to receive MTV's Michael Jackson Video Vanguard Award, in recognition for her "contributions to the world of music videos."
In a heartfelt speech, the "Supa Dupa Fly" hitmaker thanked everyone for their support:
"I promised I wouldn't cry this time because I cry at every awards. But this Michael Jackson Video Vanguard Award means so much to me. I've worked diligently for over two decades and I never thought that I would be standing up here receiving this award, so it means so much to me. I promise y'all, it don't go unnoticed the support and love you'd showed to me over the years."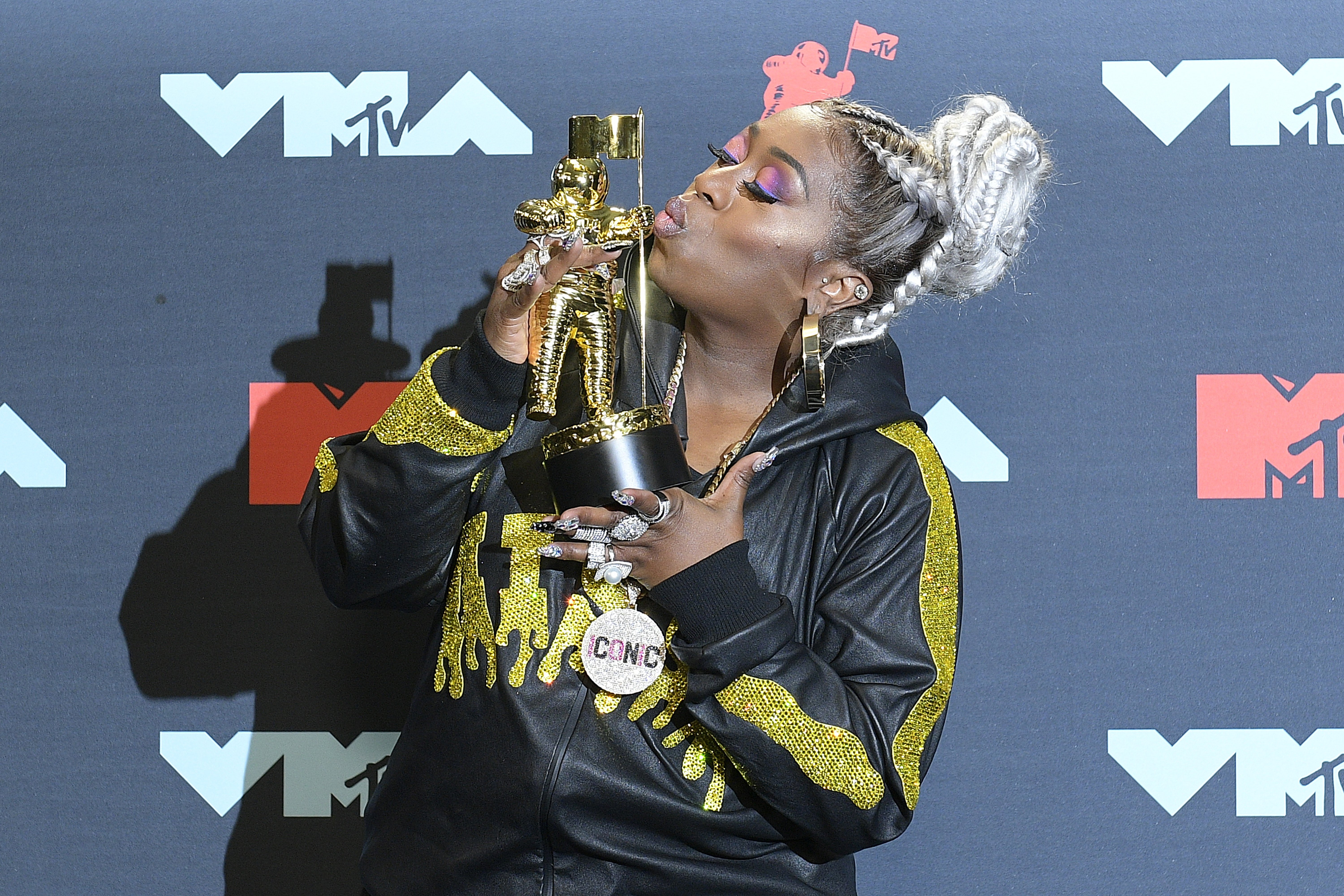 Missy Elliott poses at the 2019 MTV Video Music Awards in Newark, New Jersey on Aug, 26, 2019 | Photo: Getty Images
Elliott, who has made her mark as a phenomenal dancer, also dedicated the award to the dance community.
"I want to dedicate this to the dance community all around the world," she added. "Because when you get on the stage with these artists. …y'all are not just props. Y'all are the icing on the cake. Y'all are the beat to the heart."
Besides the Video Vanguard honor, Elliott has won seven Moon Person plaques and has been nominated for 41. Here's hoping the iconic rapper gets to find her necklace.
Please fill in your e-mail so we can share with you our top stories!