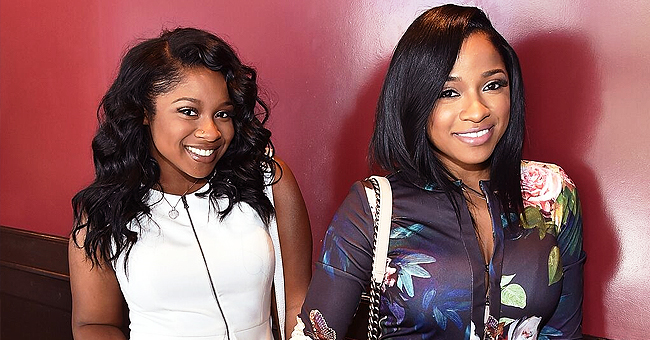 Getty Images
'Friends & Family Hustle's Toya Wright Talks Daughter Reginae Carter's Split from YFN Lucci

Toya Wright candidly opened up about her daughter, Reginae's, recent break up from rapper YFN Lucci: "I just want the best for my kid at the end of the day."
During the VMA red carpet, Toya Wright commented on the recent breakup of her daughter and her boyfriend, whom she never approved of. The Shade Room was able to get a few words out of the actress in a clip posted on their Instagram.
"She's young. You live and you learn, whatever. I just want the best for my kid at the end of the day. It's no shade against Lucci. I wish him the best, but I want the best for her," she said. "I just want my daughter to be happy. I want her to get focused on her first and love that'll come next."
Wright never hid the fact that she did not approve of her daughter, Reginae Carter's, boyfriend YFN Lucci, given that he publicized their relationship, instead of facing it head-on and privately. Additionally, he showed no ounce of care after Carter expressed her feelings of disrespect upon him engaging women of #TheCucumberChallenge.
Carter lived her life under the limelight because of her father, Lil Wayne. Hence, she was open with all her struggles and triumphs, including those with her former partner. Their relationship was off and on through the years, and finally, it has come to an end.
After the video was posted on social media, followers of the news outlet commented on Wright's reaction, adding that a mother will always only want what's best for their child. One user voiced out what Wright should have said instead:
"She should've said: I want a man for my daughter who will respect her publicly and privately. A man closer to her age WITHOUT children. A man that will honor her, love her, and be a part of her happiness."
Last year, Wright gave birth to another child, years after her previous delivery to Carter. She revealed the postpartum struggle she dealt with after having a baby in a video posted on Instagram.
The 34-year-old showed the hair loss she experienced and learned she was suffering from postpartum alopecia, which made her hair "come out in chunks" every time she showered. She said:
"I did some research and found out that new moms are surprised to be shedding more hair than usual in the first few months after giving birth."
Despite the alarming situation she was put in, she noted that it was a "perfectly normal" experience for mothers and only temporary. In less than a year, everything should be back to normal and is only a small price to pay for receiving the best joy in the world.
Please fill in your e-mail so we can share with you our top stories!