LPBW Star Zach Roloff's Wife Tori Shares Sweet Photo of Son Jackson Kissing Baby Bump
In a few months, Tori Roloff of "Little People, Big World" will deliver her second child. It seems no one could be more excited than soon-to-be big brother Jackson. 
A heavily pregnant Tori took to Instagram to share a tender exchange with her adorable son via Instagram story. The post features the pair in their home with the mother-son duo comfortably dressed.
Jackson is wearing a tank top and Tori, a red gown. Barefaced, Tori is the one handling the camera, and she smiled brightly as her son laid happily on her stomach. 
A screenshot of the post has little Jackson beaming so excitedly, and his mother did the same, albeit looking a bit tired. The words, "Insists on laying on sister," accompany the post referring to sweet Jackson.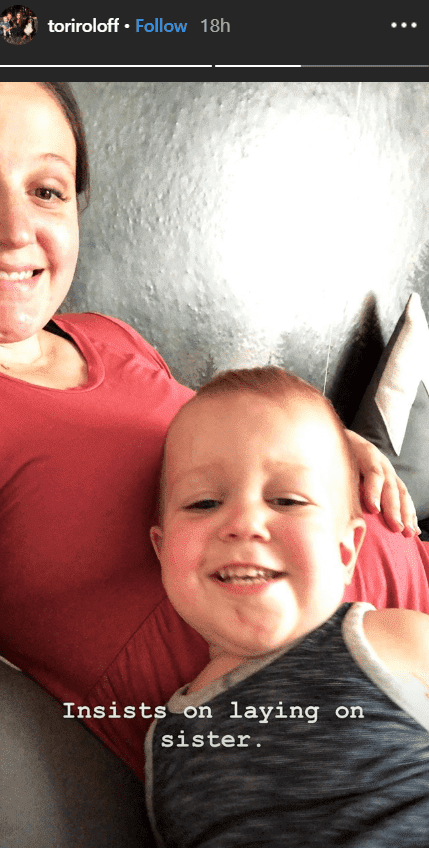 From the looks of things, Tori, who is a kindergarten teacher, sure doesn't mind, and she gave a bright smile for the camera reveling in the joyful moment. 
As if that wasn't already too much cuteness, the next screenshots feature even more tenderness. It can be seen that Jackson turns around to adorably peek at mummy's pregnant tummy before giving it a small kiss.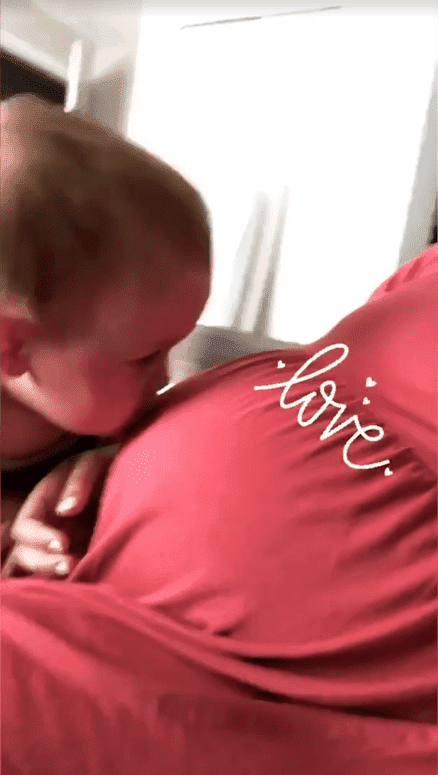 The sweet exchange is so heart-melting as it captures the little boy's excitement even if he doesn't exactly understand it yet. 
Sweetly though, this isn't the first time Tori will be sharing such an emotional moment with Jackson, who is about two years old. That isn't too far fetched as Tori has grown to become quite popular on social media, and even more particularly Instagram. 
That is because unlike some celebrities, Tori loves to share sweet family memories with her fan following which has reached well over a million! Everyone especially approves of this pregnant phase as she's shared her experience followers. 
From battling body image issues to her strangest food cravings, Tori tells it all. It, however, seems that the sweetest of her posts is with baby Jackson.
That is because he seems especially intrigued by the concept of his mother being pregnant, even if he doesn't know exactly what it means. 
Tori recently rendered her followers speechless with awe as she shared a baby bump snap that featured both her and Jackson. In the cute shot, Jackson lifts his white tee to expose his rounded tummy emulating Tori, who is pictured cradling her belly.
It is because of spectacular posts like this that Tori's following continues to be on the rise. It makes everyone look forward to November when she will deliver her baby girl.